The upcoming remake of the visual novel Tsukihime has a new trailer. Also, this trailer also revealed additional cast members and characters for the game. They also released the official game cover art along with the limited-edition book for the PS4 release.
You can watch the new trailer here
The Tsukihime Remake Trailer revealed the two additional characters and cast members. Ai Kayano will voice Noel, and Ayane Sakura will voice Mario Gallo Bestino. Previously, it has been announced that Makoto Furukawa will voice Arihiko Inui, Minami Tanaka will voice Satsuki Yumiduka and Haruka Tomatsu will voice Aoko Aozaki.
Additionally, Tsukihime -A piece of blue glass moon- will be launching this August 26, 2021. Furthermore, ReoNa's 1st EP will be the opening for Tsukihime, with the EP to be released this September 1, 2021. So far, they only revealed that the game will be available for the Nintendo Switch and PlayStation 4.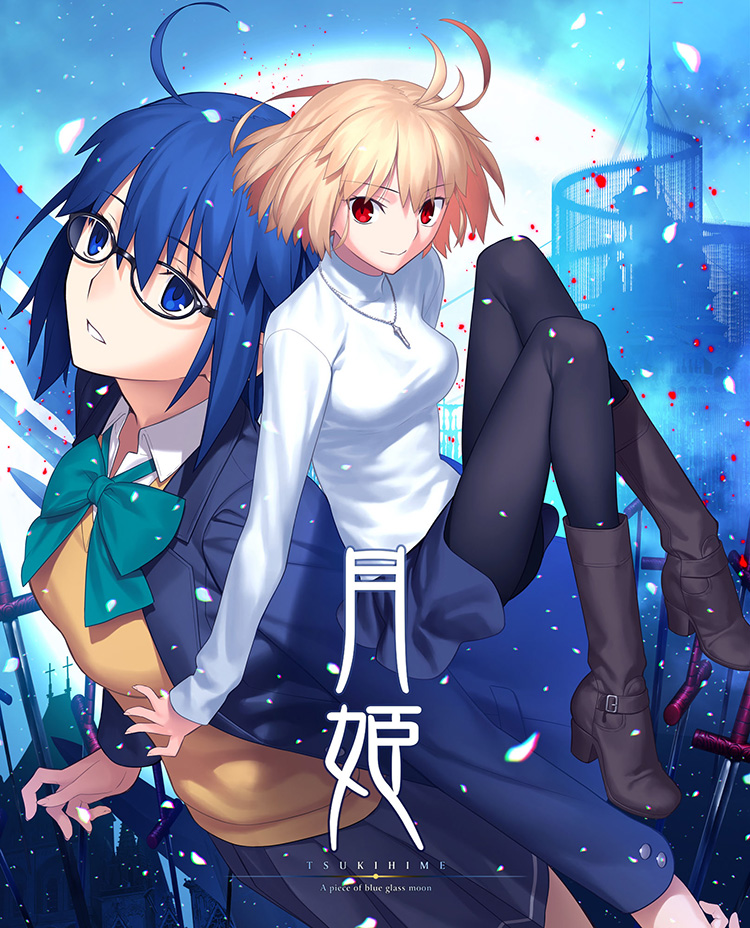 Also, if you are a big fan, Kinoko Nasu is returning to write the scenario and direct the remake, and Takashi Takeuchi is also back as a character designer. Moreover, the game will feature a new voice cast different from the 2003 anime adaptation of Lunar Legend Tsukihime. In fact, the original Dojin game back in 2000 didn't had any voice cast.
Meanwhile, stay up-to-date with the latest by reading more news and features on Anime Corner.
Source: Type-Moon's Tsukihime Official Website
©TYPE-MOON