Life Lessons with Uramichi Oniisan has a new promotional video, which features Mamoru Miyano. The anime is set to begin airing on July 5th, 2021.
The PV introduces Miyano's character, Iketeru Daga, who works as a song instructor. You can watch the full video below:
In addition to Miyano, the cast features other big names from the industry. Hiroshi Kamiya stars as the main character, Uramichi Omota, while Nana Mizuki voices Utano Tadano. Hanae Natsuki, Ryohei Kimura and Daisuke Ono are also starring in the anime.
Previously it was announced that Mamoru Miyano and Nana Mizuki will perform the opening theme, as their characters. In addition to the OP, Mamoru Miyano is also performing the ending theme.
Studio Blanc (My Girlfriend is Shobitch) is producing the series. Nobuyoshi Nagayama (Happy Sugar Life) is directing the anime. Yusuke Shibata and Mizuki Takahashi are doing character designs. Kei Haneoka is in charge of the music, while Touko Machida is doing series composition.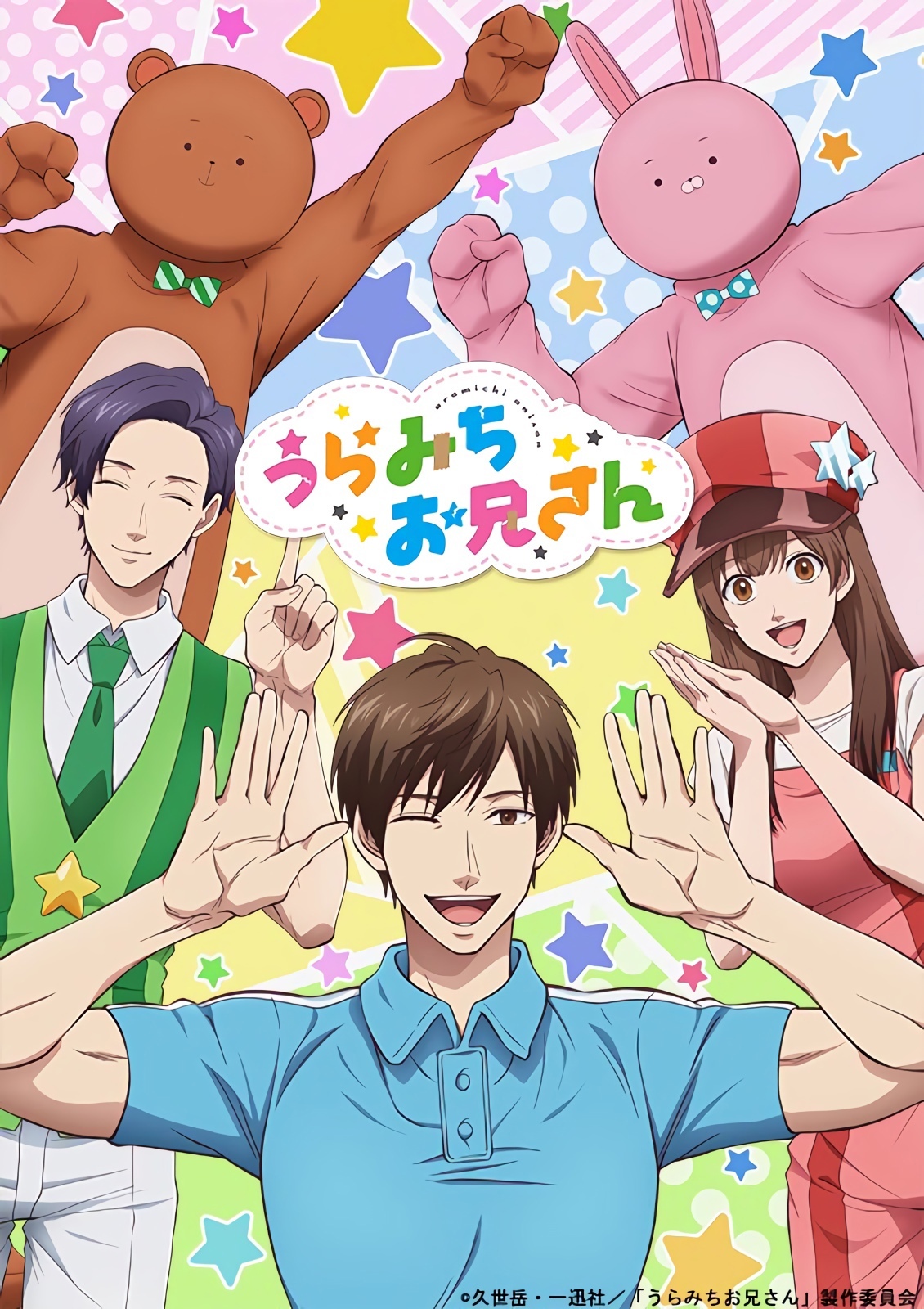 Life Lessons with Uramichi Oniisan
Life Lessons with Uramichi Oniisan is based on a manga by Gaku Kuze. It started publishing in 2017 in Comic Pool magazine and currently has over 30 chapters. The story follows Uramichi, a 31-year old children's TV host. However, he is anything but a happy host you'd expect to see.
Kodansha, English licensor for the manga, describes it as:
How did the cynical Uramichi end up hosting a TV show for small children? And how long is the studio going to let him keep teaching the kids the sorrow and exhaustion of life instead of, say, the ABCs? This dark comedy manga started as a webcomic and became a bestseller across Japan — with an anime coming soon!
Source: King Amusement Creative YouTube
[©久世岳・一迅社/「うらみちお兄さん」製作委員会]