The upcoming season 2 of the anime series Welcome to Demon School, Iruma-kun unveiled a new trailer on April 3, 2021. The series is slated to premiere on April 17, 2021, while it will be produced by Bandai Namco Pictures under the direction of Makoto Moriwaki.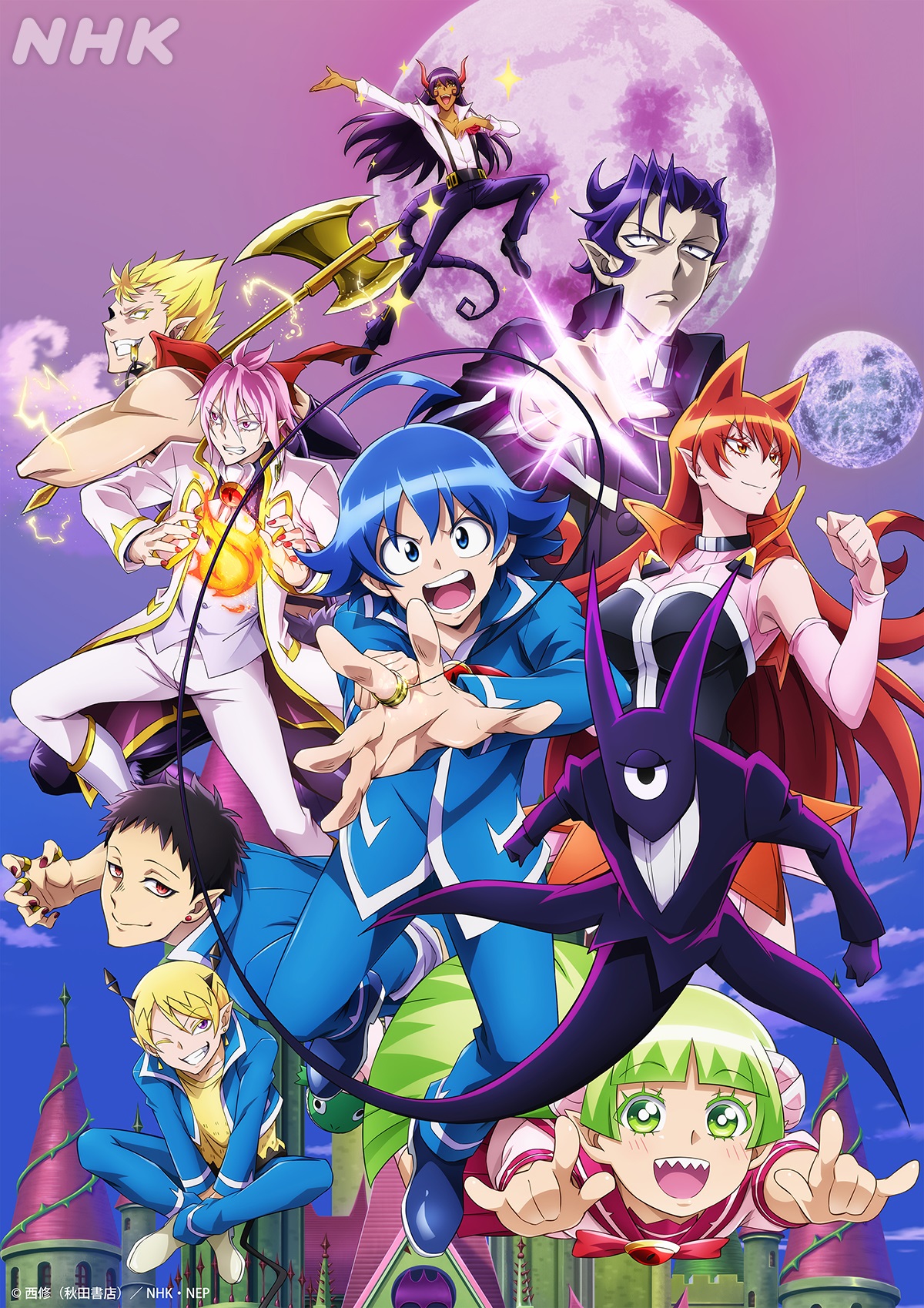 Cast & Production
Cast
Ayumu Murase as Iruma Suzuki
Ayaka Asai asValac Clara
Ryohei Kimura as Asmodeus Alice
Daisuke Ono asNaberius Callego
Gakuto Kajiwara as Caim Kamui

Staff
Director: Makoto Moriwaki
Series Composition: Kazuyuki Fudeyasu
Character Design: Satohiko Sano
Composer: Akimitsu Honma
Additionally, DA PUMP will be performing the opening theme song of the series titled "No! No! Satisfaction!"
Synopsis
The story follows Iruma Suzuki, a 14-year old human boy whose parents sold him for their selfish desires. Sullivan, the demon he was sold to, had no grandson, therefore he took Iruma in and sent him to a demon school.
He enrolls Iruma in the Babyls School for Demons where he is the headmaster. At the school, Iruma quickly befriends the demons Alice Asmodeus and Clara Valac. But, Sullivan warned Iruma not to reveal his identity as a human for he will be devoured if anyone knew.
Iruma then vows to fit in while in the Demon World. This, despite the fact that he stands out due to all of the circumstances and adventures that occur.
Welcome to Demon School! Iruma-kun Manga
Welcome to Demon School! Iruma-kun is a manga written by Osamu Nishi and serialized in Akita Shoten's shōnen manga magazine Weekly Shōnen Champion. The series first serialized in March 2017 and is currently ongoing. As of April 3, 2021, 20 volumes have been released.
Fun fact: As of January 2020, the first fifteen volumes of the manga had over 2.5 million copies in circulation. In November 2020, the manga exceeded more than 5 million copies in circulation!
You can watch the new Welcome to Demon School, Iruma-kun Season 2 trailer here!
Moreover, you can access all of our stories here!
Source: Welcome to Demon School! Iruma-kun Official Website and NHK Official Twitter
Copyright NHK (Japan Broadcasting Corporation). All rights reserved.
許可なく転載することを禁じます。このページは受信料で制作しています。