The previously announced 16bit Sensation ANOTHER LAYER anime has revealed a teaser visual along with the staff, cast, and opening song information. Studio Silver is animating the series, and it is set to premiere in October. The cast members include Aoi Koga as Konoha Akisato, Atsushi Abe as Mamoru Rokuta, Yui Horie as Meiko Uehara, and Ayako Kawasumi as Kaori Shimoda.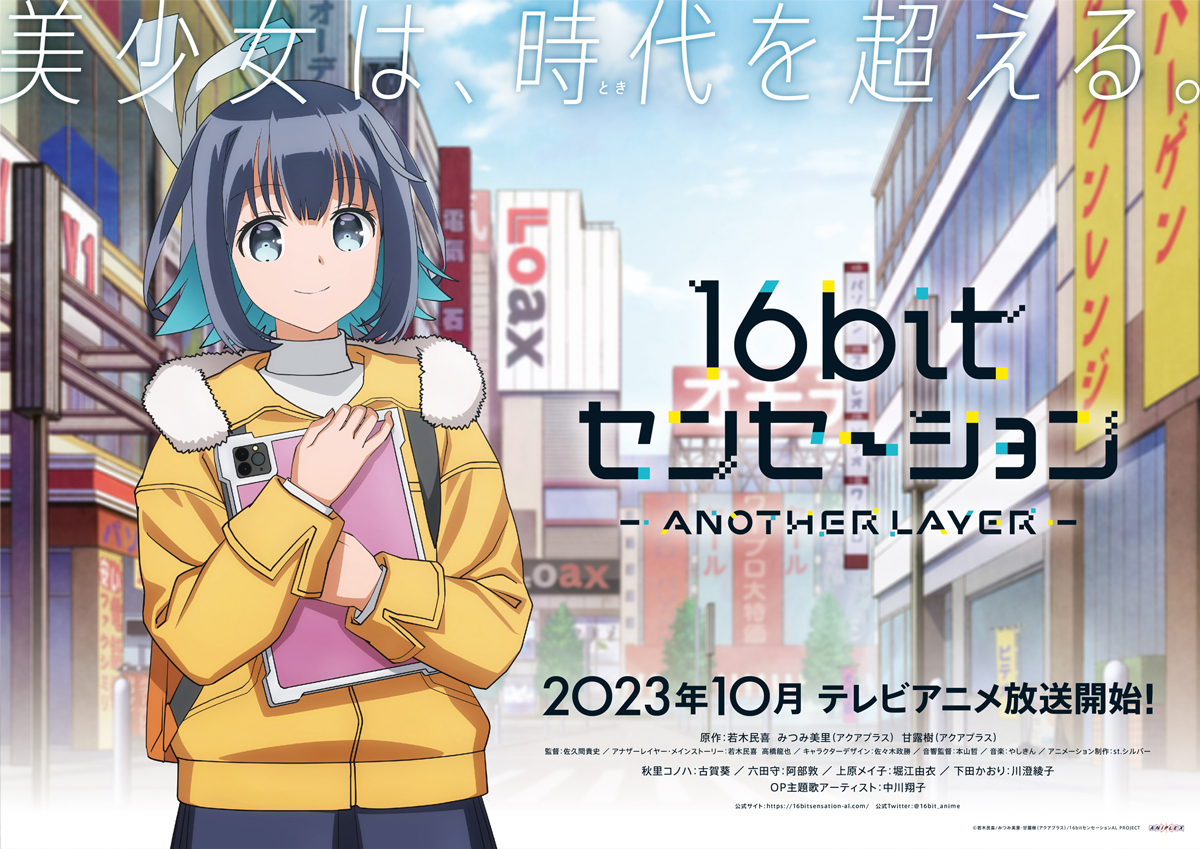 Takashi Sakuma is directing, while the original manga creator is writing the anime's original story alongside former Aquaplus writer Tatsuya Takahashi. Masakatsu Sasaki is in charge of designing the characters and Yashikin is composing the music. Shoko Nakagawa is performing the anime's opening theme song titled "65535." A 16-bit tiling version of the teaser visual was also released.
The 16bit Sensation (16bit Sensation: Watashi to Minna ga Tsukutta Bishojo Game) manga is written and illustrated by Tamiki Wakaki. Misato Mitsumi and Tatsuki Amazuyu collaborated with Wakaki in conceptualizing the story as it is based on their real-life experiences at Aquaplus. The manga was initially released as a dojinshi at Comic Market in December 2016 and Kadokawa Shoten acquired the title at a later date and started publishing it in September 2020. It currently has 2 volumes in circulation.
The plot is set in 1992 and follows Meiko Uehara, a college student who has a part-time job at a computer store. As it turns out, her workplace does a bit more than act as a repair shop: they actually make adult games. Meiko just happens to be good at drawing so one day she ends up being asked to help with the art for the games.

Source: Official Twitter and Website
©Tamiki Wakaki/Misato Mitsumi/Tatsuki Aamazuyu (Aqua Plus)/ 16bit Sensation AL PROJECT