If you are asking yourself "should I be watching Blue Lock?" then the answer is a resounding yes, you should. The trending sports anime produced by studio 8bit has continued to be a hit ever since its debut during the Fall 2022 season, even dethroning Bleach: Thousand-Year Blood War of its consistent #1 spot. But rather than just simply saying that you need to be watching Blue Block, here are five reasons why:
5. The Writing Is Consistent
It may not be the center focus for many fans, but the writing overall for Blue Lock is solid on many fronts. If you're a fan of sports anime, or just anime in general, that delivers a fast-paced story with minimal slow moments then Blue Lock is a perfect choice to watch. While the series does have its "breather" episodes that usually include some quick-wit humor, most of the time it's pedal to the metal and packed to the brim with hype moments. The dialogue between characters is never dull. Their development is executed almost perfectly in many ways and even involves a lot of unexpected twists. And for true soccer fans, the series references real-life players and moves throughout. But the overall best part about Blue Lock's writing is the ability to constantly make you want to tune in every week for new episodes.
4. Hype Moments are HYPE
That sounds like it may not make any sense, but you'll see it for yourself when you begin watching it. Not only do the hype moments deliver every time they happen, but the bar is constantly being raised. When you think that "there's no way the series can top that" it always does in ways you won't even expect to happen. Whether it's the writing involved in it, the animations, the artwork, or the sound design and incredible soundtrack, Blue Lock's hype moments are beyond the word hype itself. You will constantly find yourself leaping off of your couch, chair, bed, or worn-out bean bag that you got 10 years ago while you're watching Blue Lock.
3. Variety of Characters
Blue Lock has a wide variety of amazing characters that can pertain to anyone's interest. If you like the dauntless type of characters, Kunigami is your guy. If you like the selfish villain that wants to obtain his goal by any means, you're going to love Baro. If you're the type who loves the wild kind of characters, Bachira is the perfect fit. And if you like a main character that knows how to build a group around him and is constantly developing as the series progresses, then you'll love Isagi. The point is that there is a character for every single type of fan to love or even hate (Reo) and it's part of why you should be watching Blue Lock. One underrated aspect is that not only is there a wide variety of characters, but the core group all get big spotlight moments as well.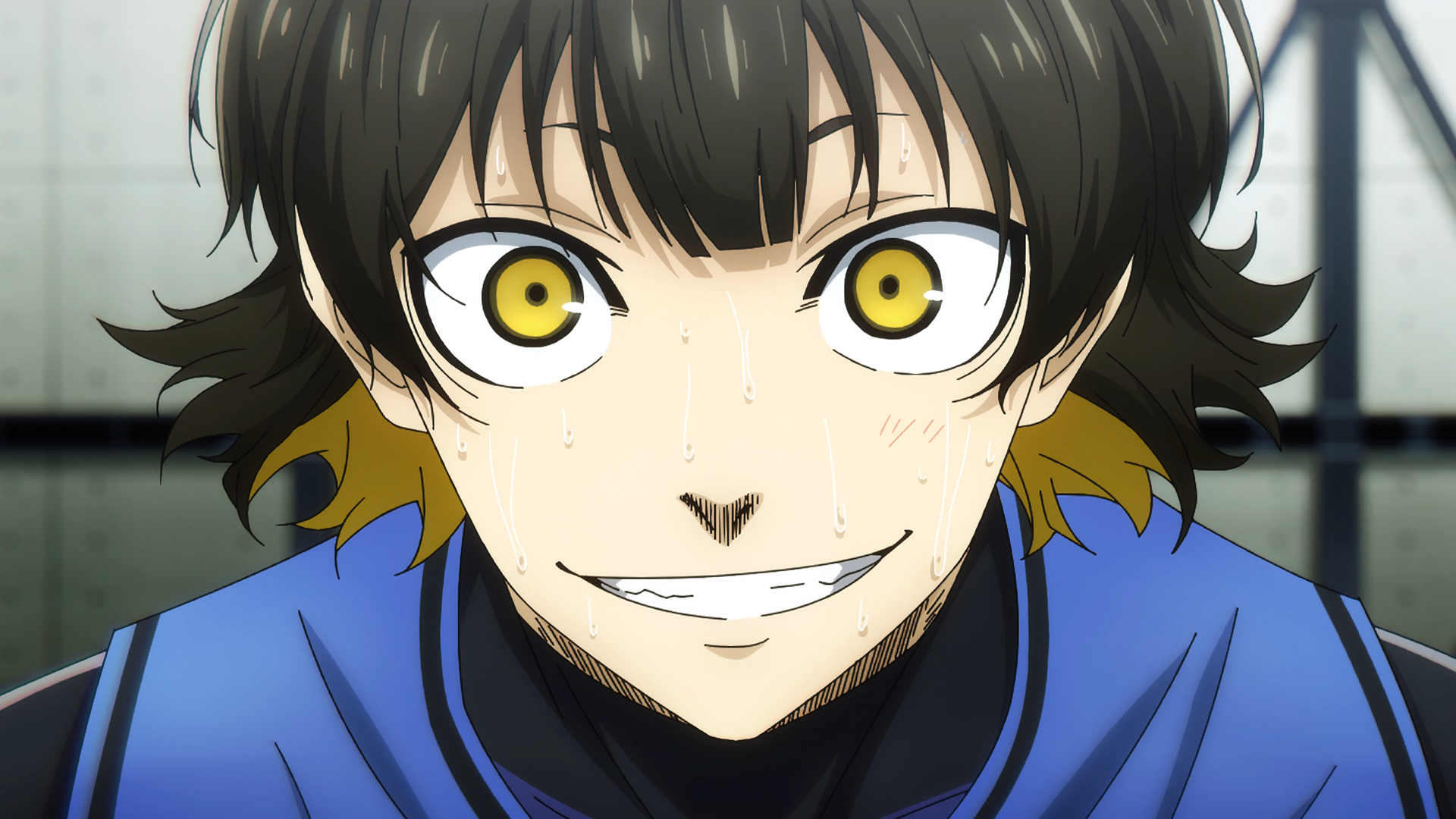 2. Gets Better With Each Episode
A problem with many anime nowadays is that they're either stagnant or don't carry a good pace–they slow down or speed up when they shouldn't. But Blue Lock has a uniqueness to it where it gets better with every episode much like Trigun Stampede has accomplished this season. You might think that while watching the series can't get any better than it already is…and you'll constantly find yourself being wrong. The bar is never set with Blue Lock, it's just constantly being raised higher and higher.
1. Best Sports Anime Since Haikyuu
Nobody likes missing out on the latest big-name anime, especially when said anime is objectively good and can attract fans outside of the sports genre. While Blue Lock isn't even remotely close to the level that Haikyuu is standing proudly on, the series is undoubtedly the biggest breakthrough in sports anime since Haikyuu took the anime world by storm. Blue Lock has the potential to be the next big hit in sports anime that everyone is talking about and will continue to talk about. While Ao Aishi continues to see success in Japan, Blue Lock is reaching audiences the former isn't. Its new take on the sports genre in general, not just soccer, is a breath of fresh air and is a huge reason why so many people are tuning in.
Blue Lock, in short, is new. There isn't anything like it that you'll find anywhere else in this genre in the modern era. The series topped big-name series such as Bleach and Chainsaw Man in the fall and My Hero Academia and Vinland Saga in the winter. There is no "overrated" when it comes to Blue Lock because it's simply getting the attention it rightfully deserves. The amazing openings the series has released are just an added bonus. So to wrap it all up, yes, you should be watching Blue Lock. It's one of the best new anime to come out in the past two years.
New episodes of Blue Lock are released every Saturday on Crunchyroll with English subtitles. The series has also received dubs in English, Spanish, German, French, and Portuguese.
Images via Crunchyroll
©Muneyuki Kaneshiro, Yusuke Nomura, Kodansha/"Blue Lock" Production Committee