Naruto X Boruto Ultimate Ninja Storm Connections will be the next title in the iconic Ultimate Ninja Storm series and arrive on PS4 and PS5 sometime this year. Like prior Ultimate Ninja Storm games, this title seems to be combining characters, story sequences, and battles from previous games into one. In this case, since the Naruto anime and manga have ended and the Boruto anime and manga are ongoing, it seems likely a lot of the "extra" content for the game will be from Boruto: Naruto Next Generations. According to the announcement from PlayStation, the game will certainly include new playable characters on top of the 124 from previous games. Thus far, even the only two confirmed new characters are very exciting to see: Indra and Ashura Otsuksuki.
Trailer and First Impressions
Like most video game launches, the announcement for Naruto X Boruto Ultimate Ninja Storm Connections came with a trailer showing off some past content making its way to the game. Much of the trailer highlights the ongoing battle between Naruto and Sasuke, key battles from the overall franchise story and its corresponding story mode(s), and a snippet of Indra and Ashura in action. This title will update the graphics and scenes from prior games and the PS5 version of the game will even run in 60 FPS, something previously only possible on the PC versions. You can check out the game's trailer below:
Personally, the fact that Indra and Ashura are in this game is more than enough to get me to buy it, as simple and silly as that sounds. These two are essentially the sons of ninja-Jesus; the conflict between them orchestrated by their mother's will is more or less the reason behind all of the conflict and war in the Naruto world. The anime had some filler-only sequences showing them fight — those episodes were incredibly disappointing however. Indra had more or less the exact powers as Sasuke and Ashura the exact powers of Naruto. Hopefully Naruto X Boruto Ultimate Ninja Storm Connections does one or both of two things. For one, it hopefully should give these two some unique abilities or at least unique fighting styles. Secondly, and more importantly, it will hopefully include some bonus content (similar to the Creation of the Akatsuki scenes in prior Ultimate Ninja Storm games) that supersedes the garbage filler fights from the anime. The announcement notes a "new original game story" and hopefully that involves this. Indra does however had Sasuke's Sharingan in the trailer.
My prediction for additional playable characters are some core characters from Boruto: Naruto Next Generations like Kawaki, Jigen/Isshiki, Delta, and some other members of Kara. I'd personally like to see some other Leaf genin in the game but…I doubt it. Ultimate Ninja Storm games tend not to introduce more than around 20 new characters and most of those tend to be additional versions of existing people (e.g. Naruto from before and after the timeskip).
Watching the Release of Naruto X Boruto Ultimate Ninja Storm Connections
The previous game in the series, Naruto Shippuden: Ultimate Ninja Storm 4, launched for PS4, Xbox One, and PC in February of 2016. The following year that game received DLC which added characters from Boruto, whose movie had just released at the time. Plenty of bundles with various combinations of games in the series have launched since then.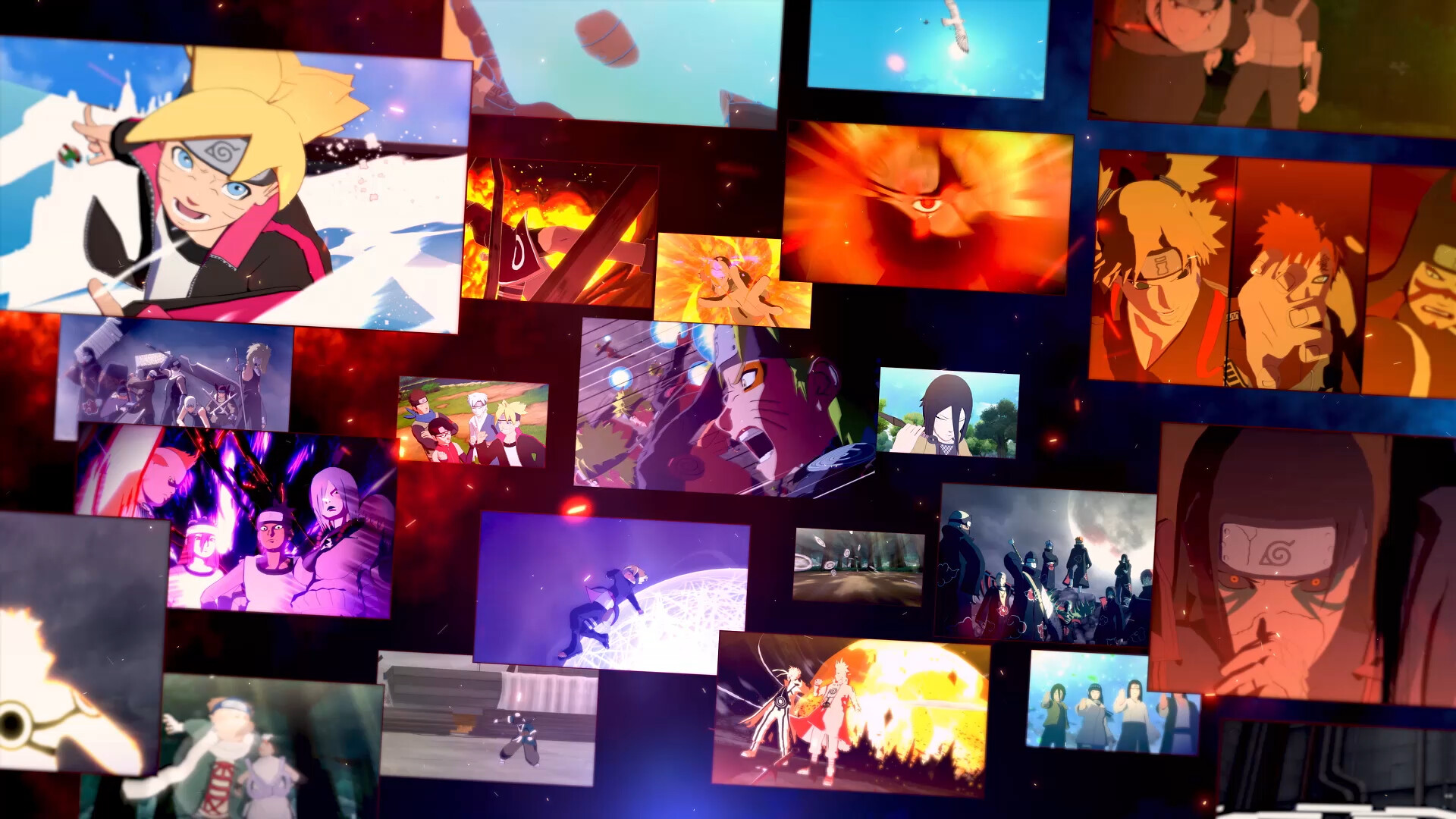 The exact date for the release of Naruto X Boruto Ultimate Ninja Storm Connections is unclear. Additionally, there is no news yet about a release for Nintendo Switch and/or PC. This is personally where I would be playing. It's also where some of the most brilliant game mods come from, so hopefully Steam won't lag too far behind.
Images from PlayStation.Blog
© 2023 Sony Interactive Entertainment