There's really nothing better than getting those fluttery feelings in your chest from watching characters embrace the tentative emotions of a newly-forming romance. Like newborn ducklings stepping out into the world, viewers take on the role of mother duck watching over our little darlings, crying when love hurts them, and cheering (and sometimes crying) when their love works out. If you're looking for the best romance anime to watch in 2023, then our semi-definitive has you covered!
Best Romance Anime to Watch in 2023
Fruits Basket (2019)
The 2019 reboot of Fruits Basket (2019) isn't strictly a romance in the same sense that the Christmas-time movie Love Actually isn't really about happy Christmas romances. Fruits Basket (2019) is a surprisingly psychological look at various types of love—the love between a god and their subjects; between parents and children; between siblings; and of course, between a boy and a girl. That love is often difficult, thorny, and—sometimes—broken beyond repair.
Based on the 1998 manga of the same name, by Natsuki Takaya, Fruits Basket (2019) is a glossy reboot of the 2001 anime, complete with a brilliant score and modern artwork. The central plot—a family who bears a curse that transforms them into Zodiac animals upon hugging the opposite sex—is wrapped in a poignant, bittersweet romance that'll tug at your heartstrings. Through ups and downs, follow the ever-positive Tohru Honda as she befriends the Soma family, learns their secrets, and—eventually—finds love, friends, and family.
Horimiya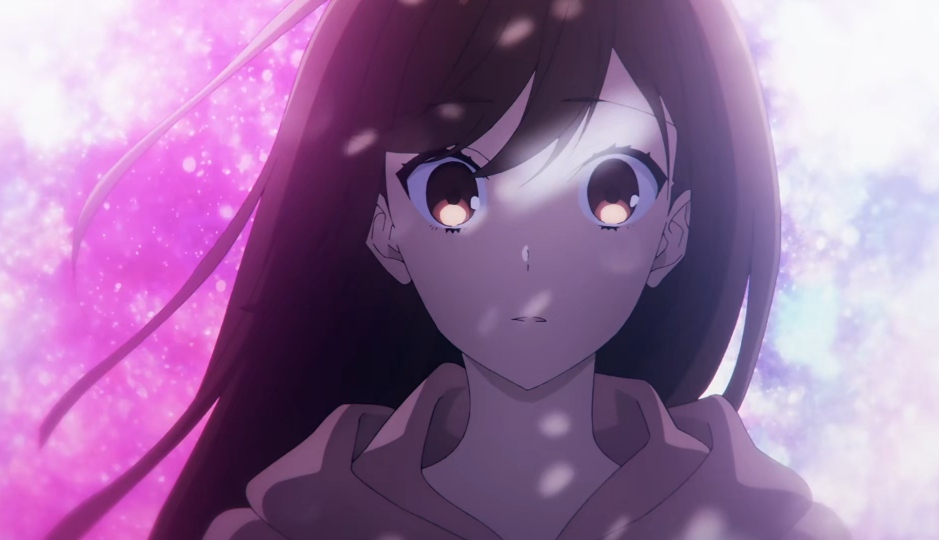 What can we say about Horimiya that hasn't already been said? This brilliant, incredibly realistic combination of drama and comedy rarely comes along, and you shouldn't sleep on it! A simple narrative about two high schoolers who aren't what they seem on the surface turns into an ever-evolving web of friendships and relationships that follow our characters through until their graduation. From the heart-stirring romance of the titular Hori and Miyamura, to the aching "what-if" of Yuki and Toru, Horimiya will bring tears and cheers in equal measure.
Adapted from the manga of the same name, illustrated by Daisuke Hagiwara and based on the 4-panel web comic by HERO, Horimiya is complete at a singular season, but has an additional season's worth of missed content coming to fans by way of Horimiya: The Missing Pieces, airing Summer 2023. Now's the perfect time to catch up on (or rewatch) Horimiya before the new season!
The Angel Next Door Spoils Me Rotten
Somewhere, there's a dictionary with a picture of The Angel Next Door Spoils Me Rotten next to the definition of "diabetes." Because that's exactly what you'll have after watching this big, sugary bowl of pure happiness. Forget manufactured dramas or pointless love triangles; the sweet, adorable romance between Mahiru the 'angel' and her next-door neighbor Akane could make the most stone-hearted person believe in true love.
Based on the popular light novels written by Saekisan and illustrated by Hanekoto, The Angel Next Door Spoils Me Rotten is romance in its purest form. Your heart will squeeze and your tummy will flutter as these two naive little lovebirds slowly come to realize that they've found their perfect happiness with each other—a true romance for the romantics!
Toradora!
Although fast-approaching the dreaded title of 'classic' by virtue of its age, Toradora! remains a steadfastly enjoyable romance anime in 2023, as important an addition to the romantic anime genre as it was back in 2008 (and indeed, as the original light novels by Yuyuko Takemiya were in 2006). Starring the textbook definition of a tsundere, Taiga Aisaka, and the grumpy-but-well-meaning Ryuji Takasu, this tiger-and-dragon pairing are a riot to behold.
Filled with belly-aching laughs that transition into heart-aching love triangles, Toradora! sees Taiga and Ryuji helping each other catch the eye of their crush, while (and this should hardly be a spoiler) realizing their perfect match is closer than they think. Despite a few dated tropes, Toradora! is almost mandatory watching for any true romance anime aficionado—if nothing else than to understand more than a few anime memes and GIFs.
Tomo-chan Is a Girl!
An absolute standout anime about romance and comedy of the Winter 2023 season, Tomo-chan Is a Girl! pits two oblivious characters against each other in a battle of romantic attrition. The winner? The audience, of course! Our protagonist, the titular Tomo, is a muscular tomboy, and struggles to use her natural feminine wiles to win over her best friend (and sparring rival), Jun. Thrown into the mix are Tomo's friends—the gloomy, sarcastic Misuzu, and the utterly air-headed Carol—for some riotous comedy.
Ultimately, the central premise—that Jun doesn't perceive Tomo as a 'girl'—might come across conceited to some, but if you love the "miscommunication" trope in romantic comedies, you surely can't go wrong. Based on the manga series by Fumita Yanagida, Tomo-chan Is a Girl! manages to make some poignant statements about "being your genuine self" and criticizing modern expectations of femininity, while also delivering a happy romance with some hearty chuckles.
---
These are just a few of the best romantic anime to watch in 2023! With each passing season, we're getting more and more romantic comedies and dramas that ignite the passionate hearts of all us lovebirds. Let us know your favorite romantic anime down in the comments below!