The previously announced City Hunter the Movie: Angel Dust is set to premiere on September 8 this year in theaters in Japan, as revealed earlier with a new visual and trailer. Sunrise and The Answer Studio will be animating the film, under the direction of Kenji Kodama.
Yasuyuki Muto is writing the script, and Aniplex is distributing the film. The cast for City Hunter the Movie: Angel Dust includes:
Kazue Ikura as Kaori Makimura
Akira Kamiya as Ryo Saeba
Tessho Genda as Hayato Ijuuin
Mami Koyama as Miki
Harumi Ichiryuusai as Saeko Nogami
Miyuki Sawashiro as Angie
Kenyu Horiuchi as Shin Kaibara
Tomokazu Seki as Pirarucu
Subaru Kimura as Espada
The Japanese rock music band TM Network is returning to perform the film's ending theme "Get Wild." The song, first released in 1987, was the song used in the first anime adaptation of City Hunter, which ran from April 6, 1987, to March 28, 1988. The band also received a special illustration following their comeback into the series. They will be also performing the movie's opening theme titled "Whatever Comes."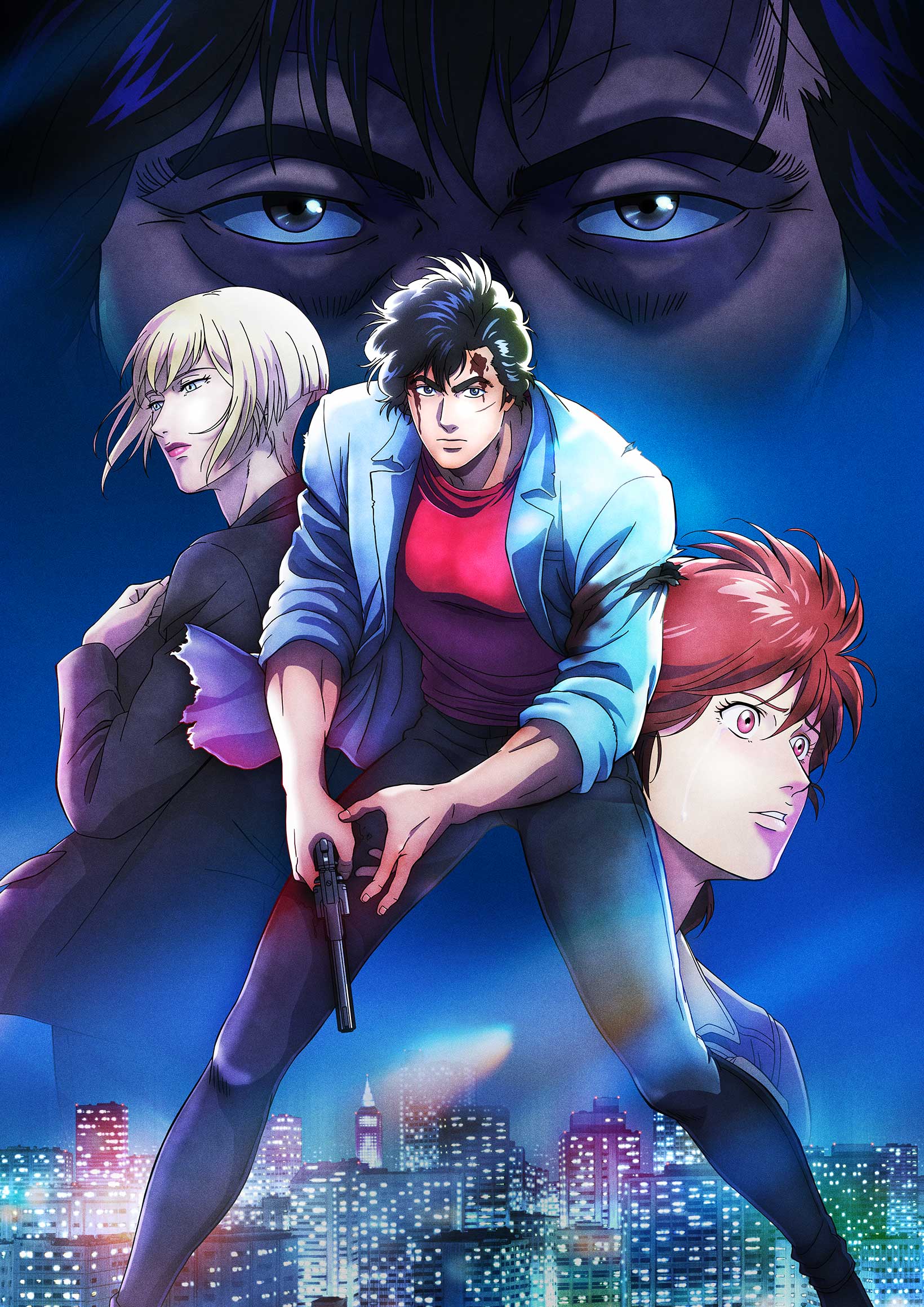 The City Hunter franchise, based on Tsukasa Hojo's manga, spawned a number of media adaptations, which include the first anime series from 1987 that ran for 51 episodes. The second season aired from April 2, 1988, to July 14, 1989; and the third one followed from October 15, 1989, to January 21, 1990. Several films have been produced from the series including .357 Magnum (1989), Bay City Wars (1990), Million Dollar Conspiracy (1990), The Secret Service (1996), Goodbye My Sweetheart (1997), and Death of the Vicious Criminal Ryo Saeba (1999).
The franchise also sprang multiple live-action adaptations, including two Hong Kong film adaptations that premiered in 1991 and 1993, as well as the French comedic film adaptation Nicky Larson et le Parfum de Cupidon in 2016. A South Korean live adaptation brought the title back to popularity and aired from May to July 2011. South Korean actor Lee Min-ho led the role for the live series adaptation.
Source: Official Website
© Tsukasa Hojo/Coamix, "2023 City Hunter the Movie" Production Committee