The City Hunter franchise is getting a new movie, as revealed in a special teaser video. The new movie announcement comes three years after the initial screening of the City Hunter: Shinjuku Private Eyes movie in 2019. This will be the latest installment in the City Hunter anime franchise, which started 35 years ago.
Voice actor Akira Kamiya reprises his role as Ryo Saeba, the protagonist of the original 1985 anime adaptation of City Hunter. The original song "Get Wild" performed by TM NETWORK will be also used as the show's ending song.
"Thank you for waiting for the new work. It has been 35 years since the first episode of the anime, and I am deeply moved to be able to tell you all about it. It has been decided that "Get Wild" will be used for the ending. I can't tell you about the contents yet, but I can tell you that this new work is going to be different from the last one. I would be happy if you could look forward to it."

Statement from Tsukasa Hojo, original creator of "City Hunter" (via official website, ACN edit)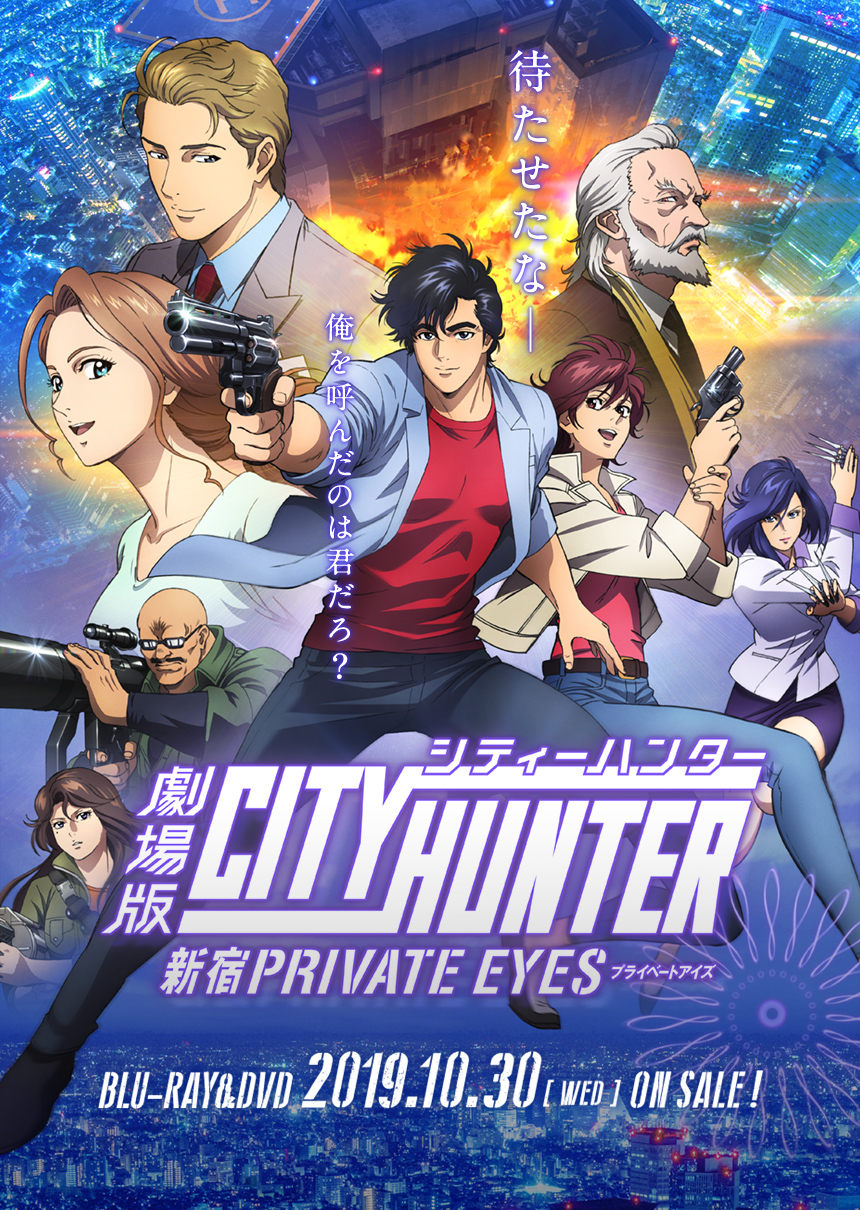 The City Hunter franchise, based on Tsukasa Hojo's manga, spawned a number of media adaptations, which include the original 1985 anime series that ran from April 6, 1987 to March 28, 1988, with 51 episodes. A second anime season aired from April 2, 1988 to July 14, 1989; and a third one October 15, 1989 to January 21, 1990. Several films have been produced from the series including .357 Magnum (1989), Bay City Wars (1990), Million Dollar Conspiracy (1990), The Secret Service (1996), Goodbye My Sweetheart (1997), and Death of the Vicious Criminal Ryo Saeba (1999).
A South Korean live adaptation brought the title back to popularity, and aired from May to July 2011. South Korean actor Lee Min-ho led the role for the live series adaptation.
Source: Official Website
© Tsukasa Hojo/Coamix, "2019 City Hunter the Movie" Production Committee
Also Read:
Funimation To Add Bleach, JoJo's Bizarre Adventure, Accel World & More Anime from Viz Media