On September 28, 2020, a new challenger in the RPG kingdom set foot on the arena ready to take on its competitors. With a breathtaking story, amazing graphics, explicit details, and magnificent characters – I present to thee, Genshin Impact! miHoYo is the company known for developing and publishing Genshin Impact and Honkai Impact 3rd. Genshin Impact is a roleplaying game that is free-to-play with an open-world map. The game is currently available on Windows, PlayStation 4, Android, and iOS. It will soon be available on Nintendo Switch as well, but no specific release date has been announced yet. And here, we present the background of the game and our staff's personal Genshin Impact opinion!
A brief history about the game…
MiHoYo announced this project in June 2019, three months after the official release of Honkai Impact 3rd, with a public release date by 2020. Just imagine all the hard work of the developers within 3 years after miHoYo announced their new project. With a development and marketing budget of around US $100 million, there's no doubt that this game would become a big hit!
Features
You will embark on a journey in the world of Teyvat, which currently consists of two nations – Mondstadt and Liyue. The game will blow your minds with its exquisite map and stunning graphics; in fact, multiple waypoints, statues, and dungeons are scattered everywhere around the game's world.
Map
Monstadt is known as a city of freedom, located on an island surrounded by a lake northeast of Teyvat. This city symbolizes the freedom of its citizens, which brings the wind's strong breeze -courtesy of their highly-worshipped Anemo God, Barbatos.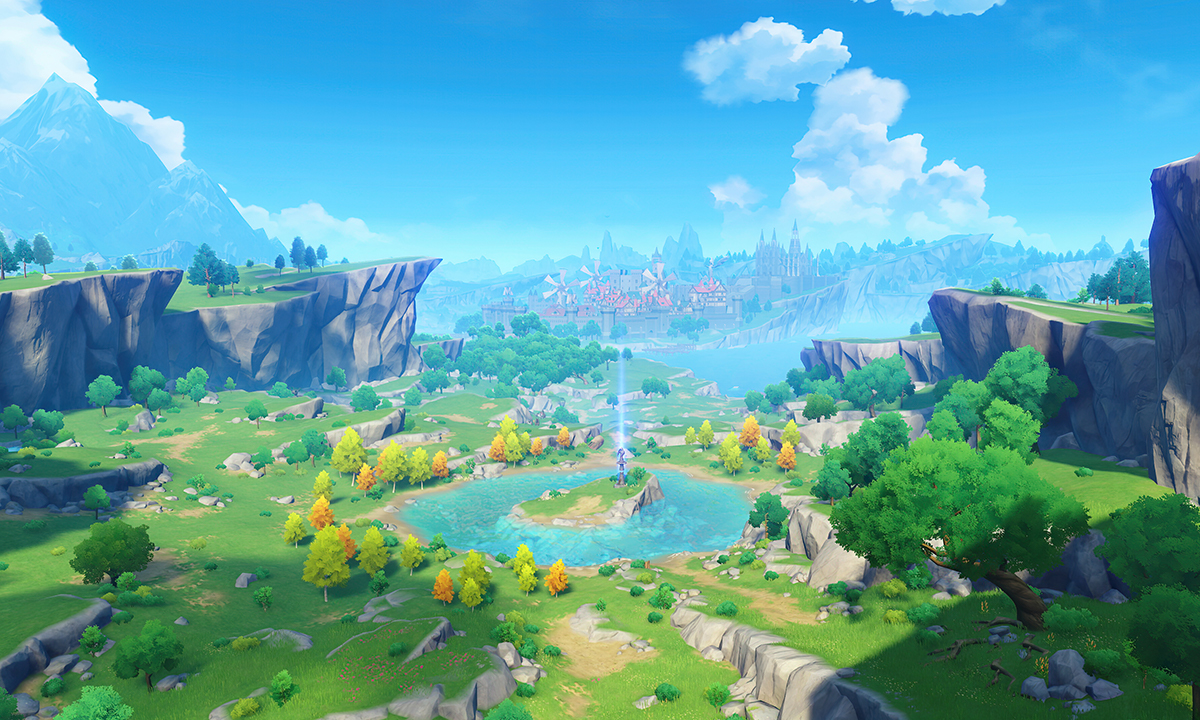 Liyue, on the other hand, is a bountiful harbor that lies east of Teyvat. Alongside the stone forest, the high mountains, open plains, and vibrant rivers altogether form Liyue 's vast landscape, which through each of the four seasons demonstrates its unique beauty.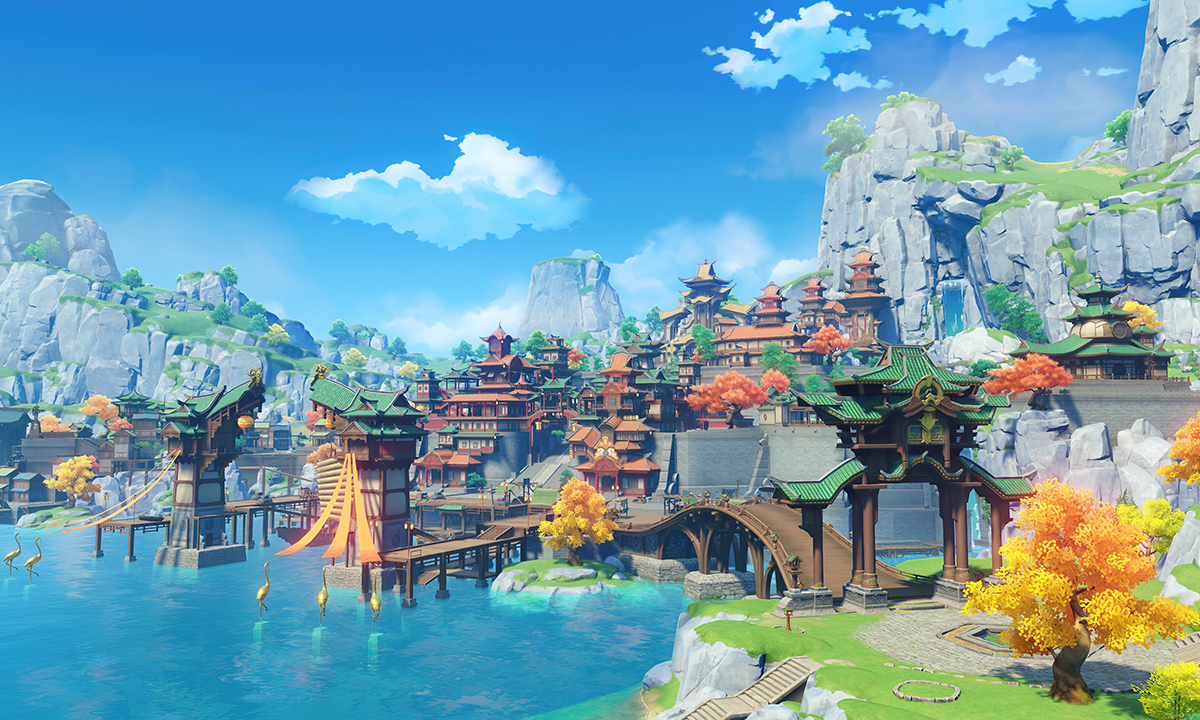 Elements
In the world of Teyvat, six different elements flow and converge in each and every region. These elements are called Pyro, Cryo, Dendro, Electro, Anemo, and Geo – which correspond to fire, ice, life, electricity, wind, and earth, respectively. All of these elements react to each other differently. For example, using a Cryo skill can freeze the water from rivers, and using an Anemo skill on a burning ground can inflict a flaming wind.
Characters
The game currently has 20+ characters for you to choose from! Each of the characters has his/her own unique abilities and they all differ in the elements they wield. A maximum of 3 teams can be created, and each team consists of at least 1-4 characters. The characters may sound familiar to you, especially when you play the game with the Japanese voice language. Well, that's because all the various voice actors in the anime industry have voiced these characters!
Japanese Voice Actors
Aoi Koga – Paimon
Aoi Yuki / Shun Horie – Traveler
Ayumu Murase – Venti
Manaka Iwami – Amber
Rie Tanaka – Lisa
Chiwa Saitou – Jean
Kenshou Ono – Diluc
Kousuke Toriumi – Kaeya
Koki Uchiyama – Razor
Akari Kito – Barbara
Ari Ozawa – Xiangling
Saori Hayami – Kamisato Ayaka
AC Staff's Personal Genshin Impact Opinion
Genshin Impact Survey
How about you guys? How would you rate the game? Feel free to answer our short survey below and tell us your Genshin Impact opinion!
Read about Genshin Imapct soundtrack getting released here!
Source: Genshin Impact Official Website