Iruma-kun season 2 episode 7, aka Welcome to Demon School! Iruma-kun, has arrived. Evil cycle Iruma cannot be contained as he continues to steal the show. After making his debut last week, watch out because he starts to lead his class as operation "take over Royal One" officially begins.
The main character is getting most of the love, and rightfully so as he has been amazing so far. However, this week's episode was a chance for his classmates to get some of the shine. Everybody eats as our side characters take advantage of their chance to stand out as well.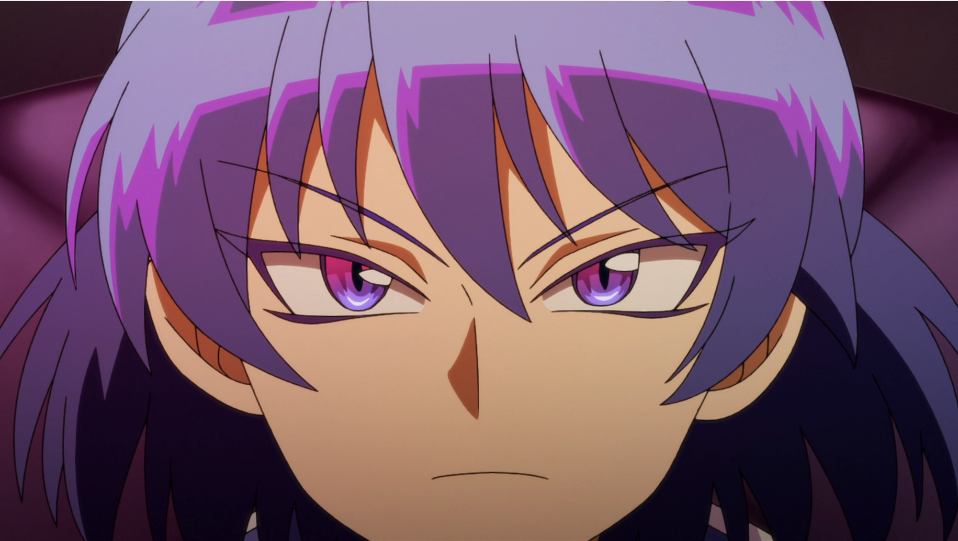 In Iruma-Kun episode 7 we pick up right where we left off last week, as things begin to get interesting. Iruma in the evil cycle is scheming as he aims to put his class in prime position. In addition, the class needs permission slips signed by all the faculty to take over the Royal One. Iruma seizes the chance and takes the reigns.
Iruma knows each of his classmate's strong suits and assigns all of them various roles. After that, he tasks each of them to confront the staff their best suited against. For instance, Jazz, being the Kleptomaniac he is, gets full authority to put his thievery to use.
We open up with his special skills on display as he uses some sneaky talent to pickpocket Kalego Sensei's planner. From here, each of the loveable misfits we have known, take down the other faculty members one by one.
Iruma places them in the perfect positions to maximize their talents, as they are all true masters in their respective fields. Their strengths are too much for the weakness of the teachers, and they destroy whatever defense measures they put up. Combining their talents, they breeze through most of the faculty.
Even the staff that present the biggest challenge can only put up a fraction of resistance, as the students maximize their own abilities taking them to the task. However, the biggest push comes from the star as he makes his own move to claim the throne.
Iruma uses his relationship with Ameri to the full extent, as he meets her for the first time since the election. She already knows fully well he's in his 'evil cycle' but is still shocked by the transformation before her. This boy in front of her is clearly not the old Iruma. Between her's already existing love for him, combined with his new confidence, she turns into putty in his hands.
No one is safe from this new Iruma, as he bends people to his whims in an instant. The Misfit class as a whole finally get a chance to show what they are really made of, and they take full advantage of it. This week's episode was a pleasure to see from start to finish.
In conclusion, this show is picking up steam as we get into one of the best arcs of the season. Great animation, comedy, and an interesting story make this show an easy recommendation from me to you.
Per the usual, please support Iruma-kun episode 7 in our weekly poll here!
All Images are via the Welcome to Demon School! Iruma-kun 2 Episode 7 stream on Crunchyroll.
Welcome to Demon School! Iruma-kun Season 2
Official website: https://www6.nhk.or.jp/anime/topics/detail.html?i=10298
©NHK (Japan Broadcasting Corporation). All rights reserved.