Netflix's newest CGI anime, Eden, has received a new trailer and a visual, Netflix Japan's official Twitter account announced today. All 4 episodes of Eden will premiere on May 27th. CGCG Studio is in charge of animation.
The anime stars Kentaro Ito, Kyoko Hikami and Marika Kouno in the Japanese version. In addition, the English dub cast some big Hollywood names such as Ruby Rose, David Tennant, and Rosario Dawson.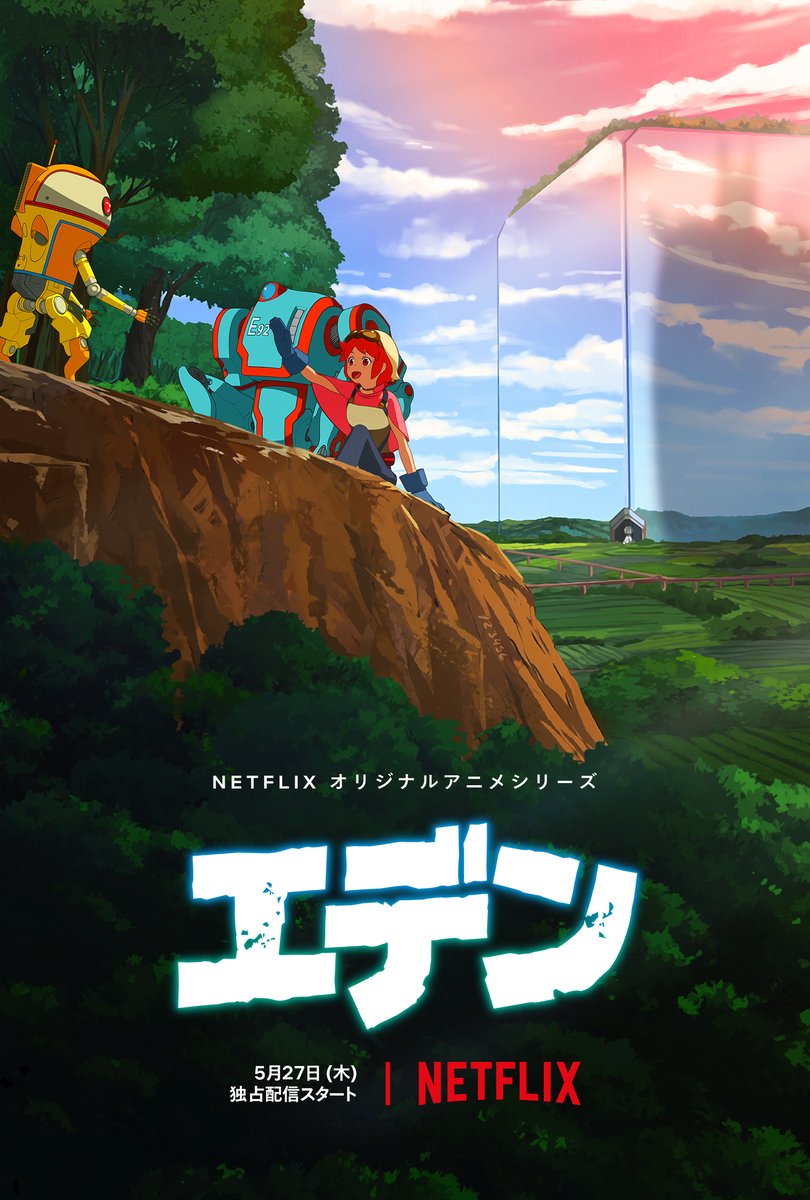 Eden is an original work, meaning it's not based on a manga or light novel. However, the manga adaptation of the anime began serialization in February this year. Netflix website describes it as "heartfelt" and "feel-good". Read the series synopsis below:
In a distant future lies a city known as "EDEN", barren of humans for thousands of years. Robots have been the only form of existence since. A human baby girl, Sara, awakes from stasis, questioning all they were taught to believe. No longer an ancient myth, two robots E92 and A37 become her surrogate parents, raising her in a safe haven outside EDEN. Who is Sara, and if humans have not existed for a long time, where and why did she appear? Join the 3 unlikely bunch on their journey to discover the truth.
Yasuhiro Irie directs the anime, while Kimiko Ueno pens the script. Additionally, Kevin Penkin takes charge of the official soundtrack. Watch the full trailer for Eden:
Netflix's Eden premiers on May 27th, and it's the 3rd Netflix original anime to come out this season. In April, Netflix released The Way of the Househusband, followed by Yasuke, another CGI anime produced by studio MAPPA.
Source: Netflix Japan Twitter
© Netflix, CGCG Studio