Episode 5 of Osamake: Romcom Where The Childhood Friend Won't Lose finally premiered and it tells us how manly Haru is despite his gullible personality! Who knew he has such an attitude when it comes to protecting his childhood friend?
The Colorful Sisters
Before anything else, the episode actually introduced Kuro's younger sisters. Midori, a bit violent, but athletic third-year middle schooler. Aoi, the shy type but a kind angel and a first-year middle schooler. And Akane, the genius of the family and the twin sister of Aoi. With all of the sisters together – Kuroha, Midori, Aoi, and Akane – they're known as the "Colorful Sisters."
Fun fact: "Kuro" represents black; "Midori" represents green; "Aoi" represents blue; and "Akane" represents red. Thus, they're also known as the "Colorful Sisters"
Memory Loss Girl
Due to what happened in the previous episodes, Kuroha suffered memory loss. Haru tried proving whether it was real and he found out that she legitimately suffered memory loss! Is that her way of reacting to regrets and mistakes?
But despite the said memory loss, Kuroha and Haru finally made up and decided to start their friendship all over again. It seemed that things finally ended brightly for Kuroha's side.
Best Friend's Plan of Action
While Haru and Kuroha were privately speaking with each other, Shiro and Haru's best pal, Tetsuhiko, came barging in. They wanted to know if Haru is indeed going back to the world of showbiz. But it seems our main actor's not quite sure on which path he'll take.
Then Tetsuhiko actually came up with a plan to preserve Haru's precious high-school life. He insisted on starting an entertainment club wherein Shirokusa's script will be portrayed by our main lead Haru! In this way, Shirokusa would achieve her dream of having Haru play her scripts. As well as for Haru, in order for him to enjoy his own personal life.
Showbiz or High-School Life?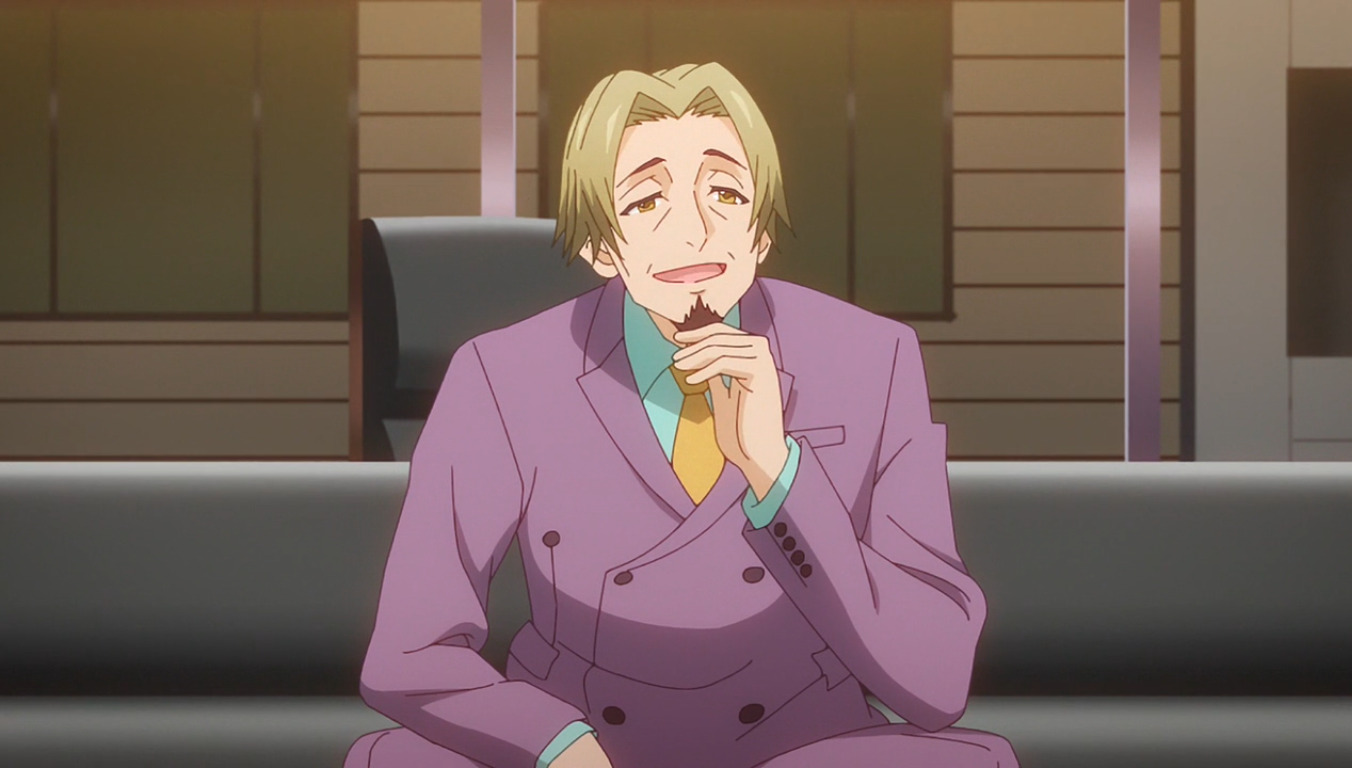 The group finally decided to visit the talent agency along with our idol kouhai, Momo-san! A lot of things happened but long story short, the manager kept on persuading Kuroha to join the showbiz industry along with Haru. In this way, they can both earn a lot of money at a very fast pace. But Kuroha respectfully rejected the offer and things did not end up very well.
What do you think happened afterwards?
---
Let's all find out how things ended up for Haru and support the series here in our weekly polls!
You can watch Osamake episode 5 on Crunchyroll or Muse Asia on YouTube. Once you're done watching, you could read more features here.
All images from Muse Asia's Official YouTube Channel
Osamake Official Twitter
Osamake Official Website
©2021 二丸修一/KADOKAWA/おさまけ製作委員会