The official website for Miss Kobayashi's Dragon Maid S anime revealed a new key visual for the series. Not only that, but it features all of the characters we love and one new addition to the cast! As you already know, Kyoto Animation is in charge of the production of Miss Kobayashi's Dragon Maid anime.
In case you don't know what Miss Kobayashi's Dragon Maid is about, you can read the synopsis:
Miss Kobayashi lives a normal life until she befriends a dragon named Tohru. The two end up living together and make a unique arrangement: Tohru serves as Kobayashi's very own live-in maid! In the human form of a cute girl, she starts working as a maid dragon. She takes care of usual things like cleaning the house and cooking, but doing typical human things can still be a challenge for a dragon!
(Written by Funimation)
Moreover, you can see a new dragon, Iruru, in the Miss Kobayashi's Dragon Maid S key visual below: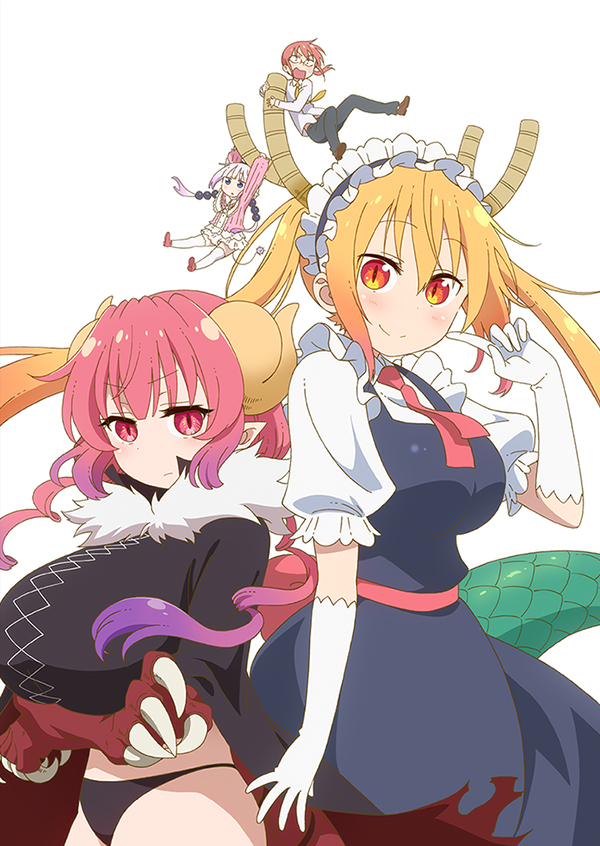 Moreover, you can watch the official character introduction videos below (Thor, Kanna, Elma, Quazelcoat versions):
What's more, the anime is set to premiere in July, 2021!
Source: Series' official website
Ⓒクール教信者・双葉社/ドラゴン生活向上委員会