After last week's teaser, we finally have confirmation! The official Twitter account for the new My Hero Academia film posted a combined visual which clearly stated that it will premiere in Summer 2021. Moreover, Kohei Horikoshi, the creator of the manga, will be supervising the film. That's not all though, as he also will develop the character's designs for the new entry in the franchise. Those designs include the new suits that are worn by Bakugo, Deku, and Todoroki in the new visual.
You can see the visual for new MHA film below: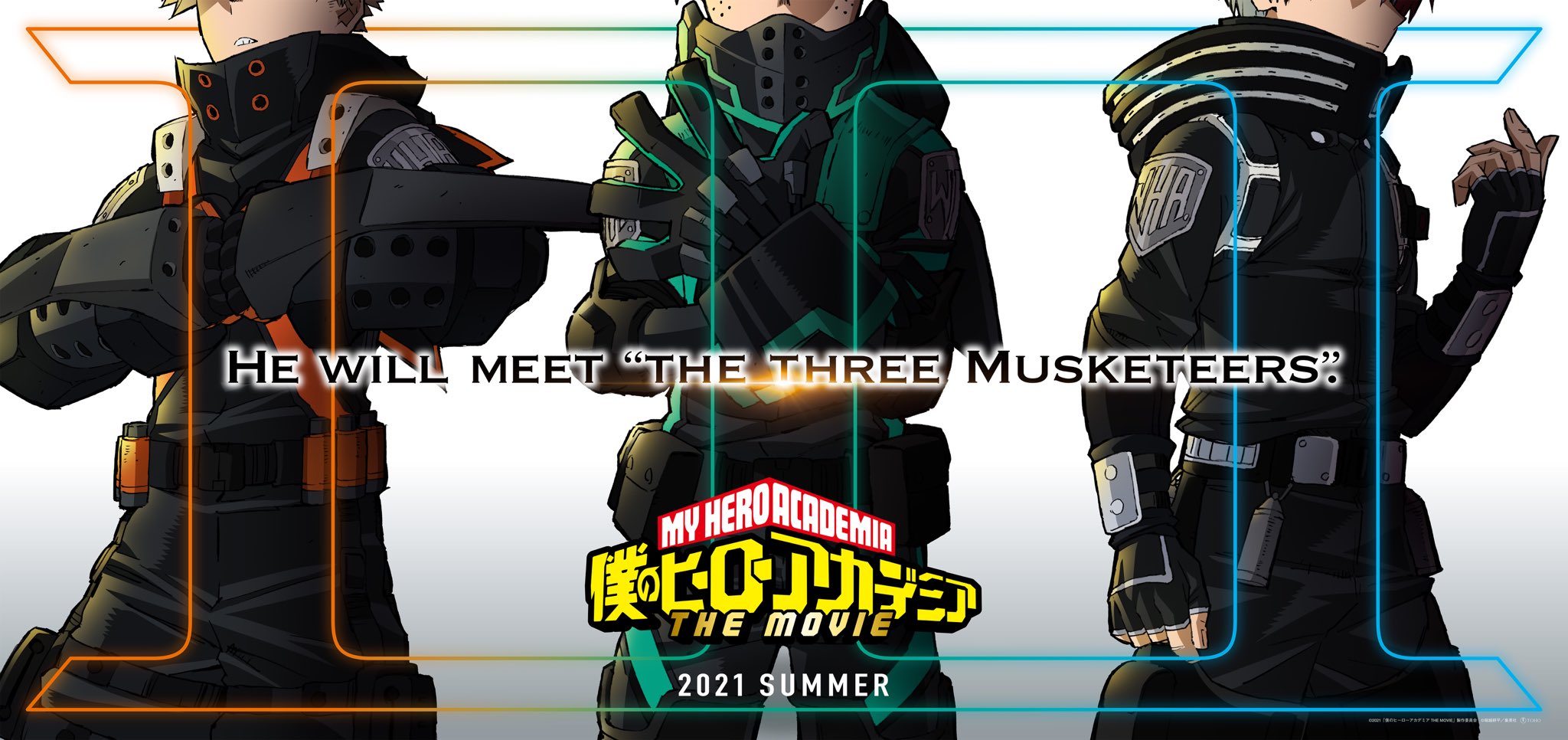 As you can see, it's the same visual that was teased last week! The only difference is that this one actually confirms that the film will premiere in Japan in Summer 2021. To see the full visual we had to combine 3 separate pictures, but this time official Twitter saved us some time!
What's more, you can see the Horikoshis' celebratory visual below:
For now that's all of the information we have for the upcoming MHA film. Hopefully, a PV or another announcements will pop up soon!
Source: Official Twitter account and official website for the MHA film
© Kohei Horikoshi / Shueisha