The official Twitter account for ONE PIECE has announced that the manga will be going on hiatus for 4 weeks due to Eiichiro Oda's eye surgery, and the hiatus will last from June 19 to July 10 (this year's Weekly Shonen Jump issues 29 to 32). It is scheduled to return on July 17 in Shonen Jump's 33rd issue. You can also see the official announcement message below: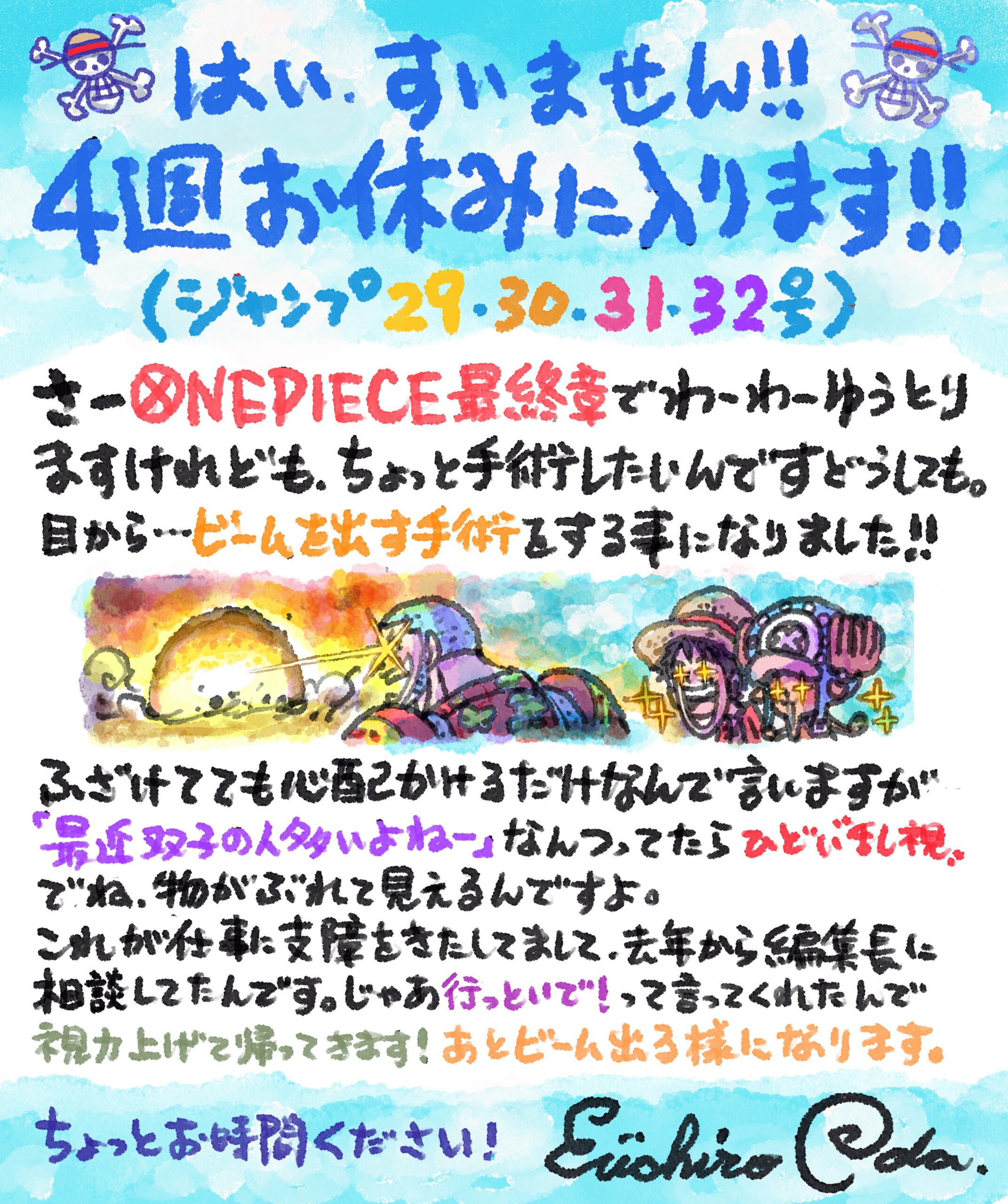 Eiichiro Oda explained that his astigmatism (described as is a common eye problem that can make vision blurry or distorted) was interfering with his work and said "I will come back with improved eyesight! Also, I will be able to produce beams. Please give me some time!
ONE PIECE Episode 1065 & Chapter 1086 Release Date
Episode 1065 of the anime will release on June 11, while the ONE PIECE manga will release chapter 1086 on the same day. There will be one chapter after that before the hiatus starts. You can watch the anime on Crunchyroll, while you can catch up to the latest manga chapter for free on either the VIZ website or the MANGA Plus website. 
Source: ONE PIECE Official Twitter
© Eiichiro Oda / Shueisha