Albedo and Shalltear Bloodfallen now have Overlord Season 4-inspired bride figured, released under KADOKAWA's brand KDcolle. The pre-orders for products are open until November 16, 2022.
The 1/7 scale brides were based on the light novel's illustrator so-bin's newly drawn art. The Albedo figure is about 89 mm tall and priced at 34,100 yen (≒ 240 US dollars), while the Shalltear figure is 110 mm tall, priced at 27,500 (≒ 190 US dollars). A set of the two products is also available as the "KADOKAWA Special Set," which also offers a free dedicated pedestal to display them. Plus, exclusive to KADOKAWA STORE, Ebten, Chara-Ani.COM, and EJ ANiME STORE, a bonus part for Shalltear to swap the expression with a smile is included in the set. The set is priced at 56,100 yen (≒ 390 US dollars). The delivery date is set for July 2023.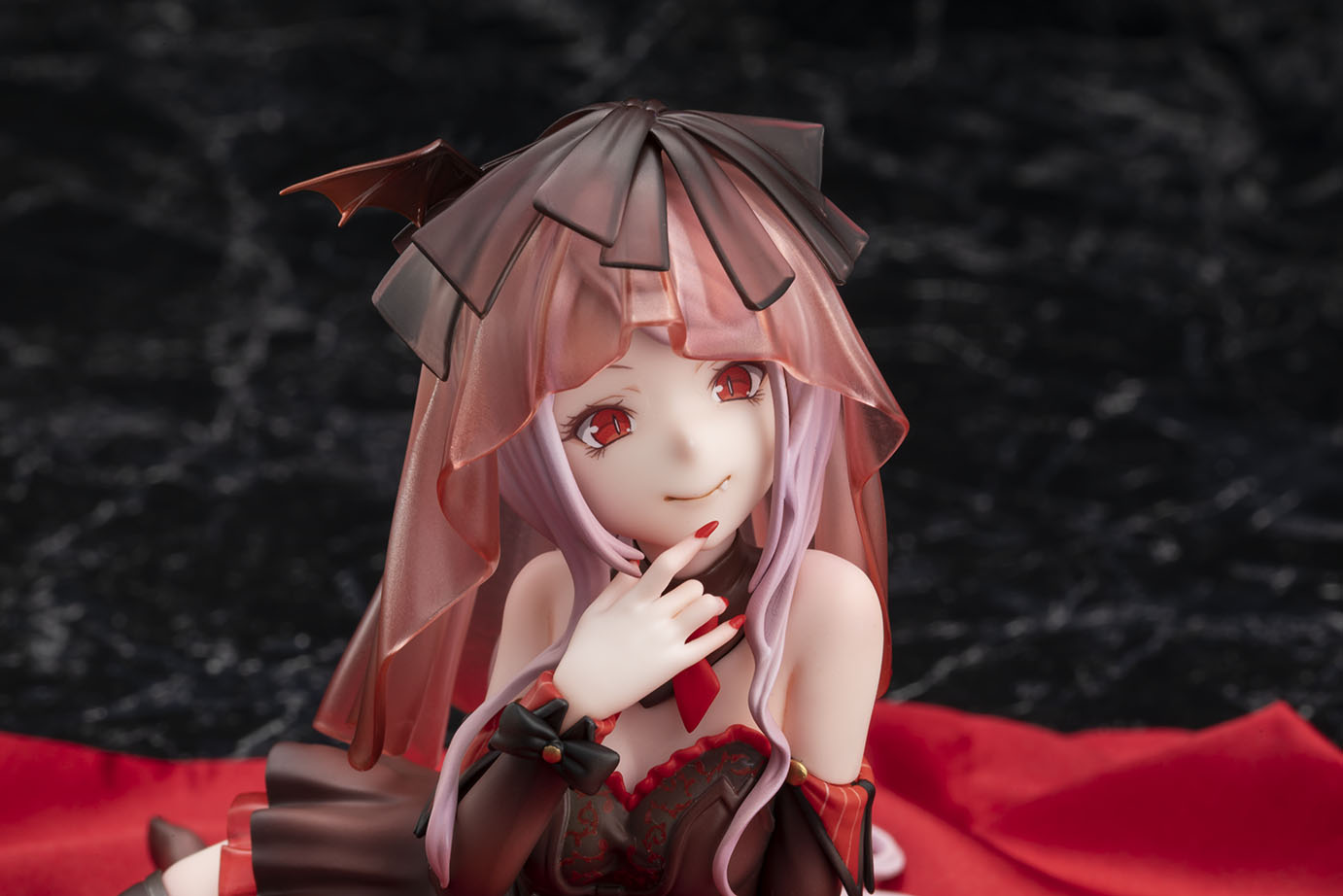 Also Read:
Overlord: Holy Kingdom Arc Movie Gets Teaser Visual
Albedo's Yukata Figure Is Back Due to High Demand
Kugane Maruyama writes the story of the Overlord light novel series with art by so-bin. The series debuted on July 30, 2012, with the first volume and is set to end soon. Studio Madhouse animated the adaptation and is currently producing Overlord Season 4 under Naoyuki Ito's direction. The franchise also has a short anime series, titled Ple Ple Pleiades. The fourth season of it is being directed by Minoru Ashina and airing concurrently with the new season. The new Overlord: Holy Kingdom Arc movie will cover The Paladin of the Sacred Kingdom arc, depicted in the light novel series' 12th and 13th volumes.
Source: PR TIMES
© Kugane Maruyama, Kadokawa / OVERLORD 4 Production Committee