Reincarnated as a Sword (TenKen) premiered earlier this month and at first sight, it seemed like just another isekai story with an overpowered main character who keeps leveling and a cute cat girl who follows him. While that is not untrue we also can't deny that the story has its own charm, that should be enough to suck people in and get them to keep watching.
The first episode introduces us to an unnamed MC who gets truck-kun'd and dies. He wakes up in a different world and realizes he became a sword. The majority of the episode is dedicated to the exposition of the world and the level-up system within it, which is unsurprisingly the typical kill-more-to-level-up type thing and very similar to Tensura. We also get to meet Fran, a catgirl who has been enslaved. She prays to become stronger and as luck would have it, ends up stumbling upon our MC, whom she names Teacher.
What makes Reincarnated as a Sword shine in the already oversaturated isekai genre is pretty surprising and it is the fact that this is not a harem story. Teacher isn't looking to build a harem and enslave Fran in it (looking at you, Shield Hero) and he instead takes a protecting role, akin to that of a parent. Fran, on the other hand, has a goal and it seems like she will meet some amazing people on her journey. The guild atmosphere reminded me of By the Grace of the Gods and it will be nice to see how Fran's relationship with Nell, Klimt, and the others develops.
Overall, Reincarnated as a Sword will not become a revolutionary title in the isekai genre but it is one of those feel-good shows, with loveable characters and a decently engaging storyline. The animation is nothing outstanding, but it is decent and does well when it comes to action scenes. C2C has experience with fantasy anime (such as Wandering Witch: The Journey of Elaina) so I trust they will do a good job of capturing the magical essence of the world. All that said, the relationship between Fran and her sword will be the focal point and I look forward to seeing how they both grow.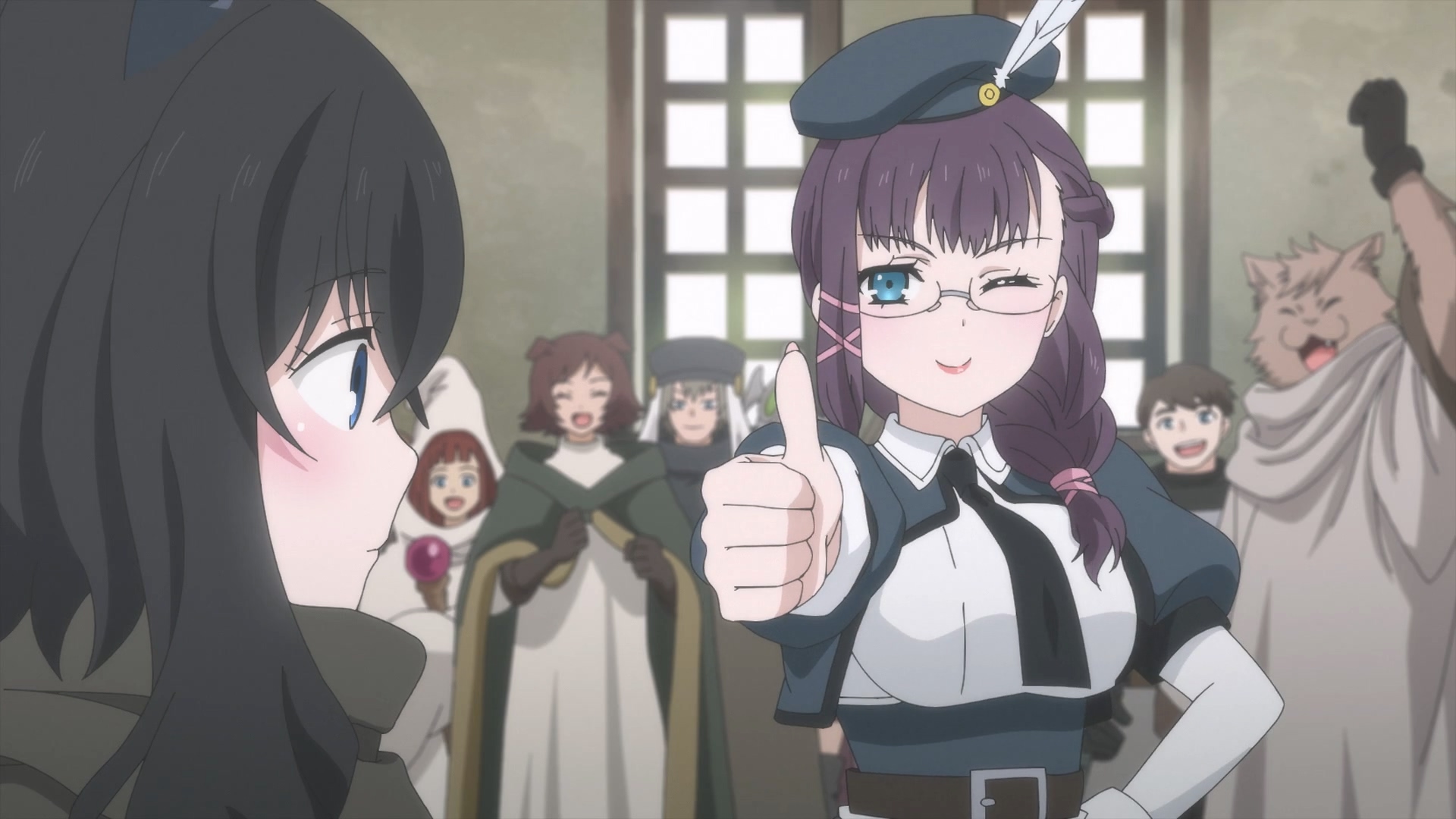 HIDIVE is streaming the anime with English subtitles by Katrina Leonoudakis. In Japan, ABEMA is broadcasting the anime one week in ahead of the terrestrial broadcast that HIDIVE also follows.
©Yu Tanaka, LLO / Micro Magazine / TENKEN Production Committee