Finally!! The additional cast, key visual, and first PV of the 2021 remake of the TV anime "SHAMAN KING" based on the original work by Hiroyuki Takei have been released. Firstly, check out the newly released visual:
Secondly, it received a new trailer. You can also check that out here:
"SHAMAN KING" will be broadcast on TV Tokyo from April 2021. Inuyama Inuko plays the role of Manta Oyamada, the first human friend of the main character Yoh Asakura, who is played by Yoko Hikasa. In addition, the full list of cast is as follows:
Yo Asakura: (CV: Yoko Hikasa)

Amidamaru: (CV: Katsuyuki Konishi)

Oyamada Manta: (CV: Inuko Inuyama)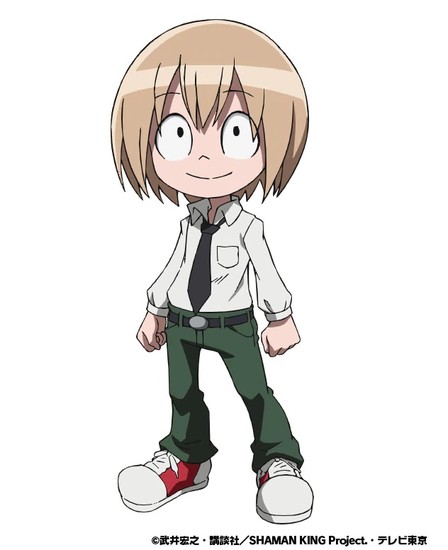 Kyouyama Anna: (CV: Megumi Hayashibara)
Tao Ren: (CV: Romi Park)
Bason: (CV: Kousuke Takaguchi)
Ryunosuke Umemiya: (CV: Masahiko Tanaka)
Tokagero: (CV: Wataru Takagi)

Asakura Hao: (CV: Minami Takayama)
The 2021 remake of "SHAMAN KING" will be directed by Furuta Takeshi at studio Bridge. Interestingly, Anna's voice actress Megumi Hayashibara will also perform both its opening and ending songs (she already sang 2 OP and 2 ED songs for the original).
The reboot will adapt all 35 volumes of the now completed manga. Its author and illustrator,  Hiroyuki Takei, previously said there was already an offer for a remake back in 2017. However, it wasn't possible to bring back the original voice actors and soundtrack, so he refused it and hoped another chance would come by in the future. It obviously did come by, and it will premiere in April 2021!
You can also read about why the original strayed from the manga here!
Source: Comic Natalie
©武井宏之・講談社/SHAMAN KING Project.・テレビ東京