The Winter 2022 anime season is well underway, and it includes 3 anime shows from studio CloverWorks (sounds familiar?)! After this Saturday, all 3 have made their debuts (personally enjoyed all of them), so let's take a look at what kind of anime they are:
The first Winter 2022 anime to premiere from studio CloverWorks was Tokyo 24th Ward. The anime's first episode actually has the combined length of 2 episodes at 48 minutes. It shows 3 high-school students who all have different talents. One is a physical 'beast' (similar to Itadori Yuuji, and he's also voiced by Enoki Junya), one is a genius with computers addicted to energy drinks and the 3rd is the most serious and seems to have money and connections due to being the son of a major politician. There's an overarching mystery involving their supposedly dead friend and superpowers, and characters seem fun.

You can watch it on Funimation and Crunchyroll, who describe the show:

The Far Eastern Special Administrative Region, also known as the 24th Ward, is a man-made island. Shuta, Ran, and Koki were born and raised on the island. Their family backgrounds, preferences, and personalities are completely different, but they always stuck together. However, one incident changed their relationship forever.

A year afterward, the three friends are reunited by chance at a memorial service held for the incident. All three of their phones suddenly ring simultaneously. Their friend, who is supposed to be dead, is calling and demands that they make a decision about the future.
You can also watch the trailer:
Official Website: tokyo24project.com
Official Twitter: @tokyo24_project
©Team24/東京24区プロジェクト
Also read: Bocchi The Rock Anime by CloverWorks Announced For 2022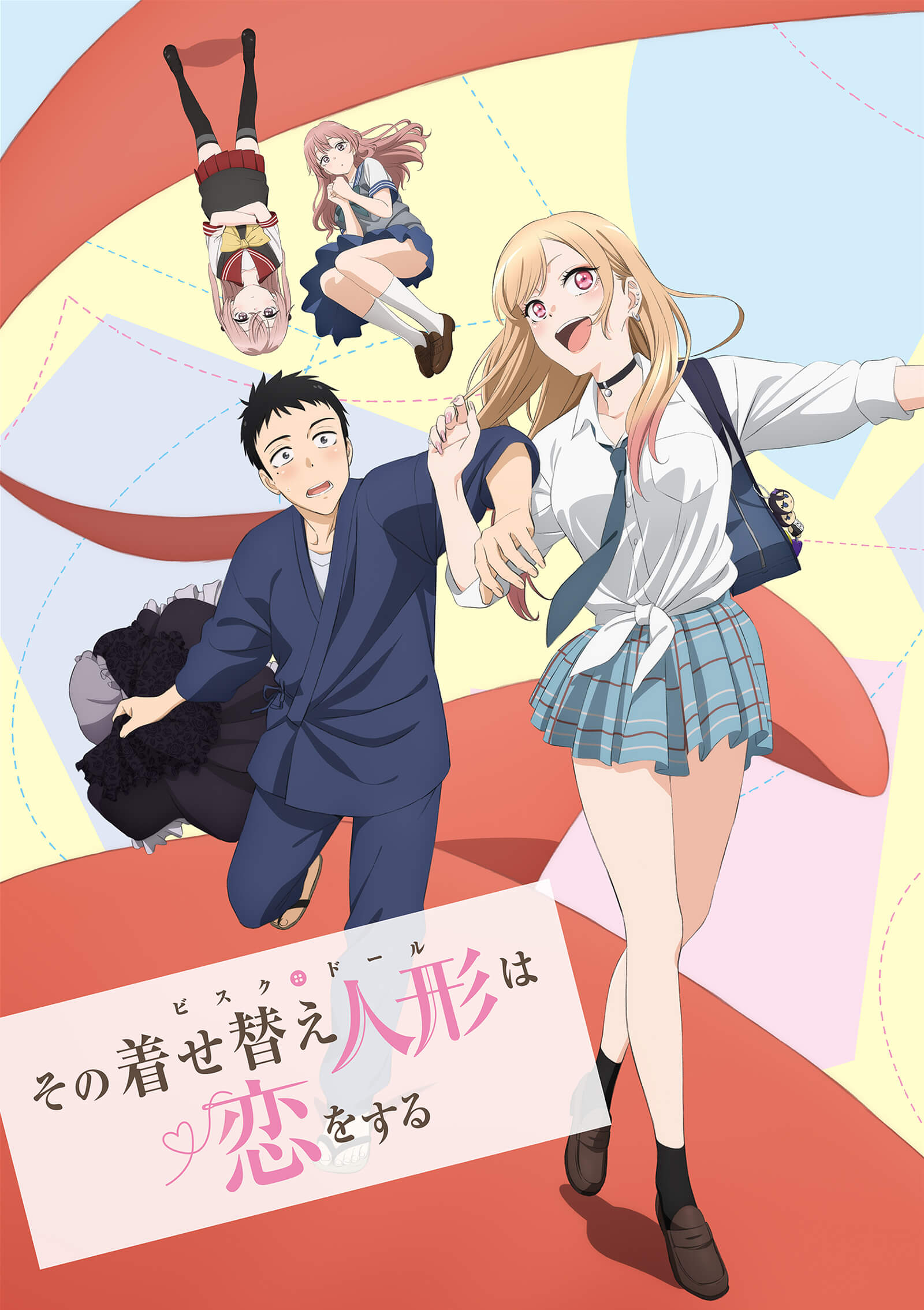 Another anime from CloverWorks that will mark Winter 2022 is My Dress-Up Darling. This one has no superpowers, but it does have a beautiful art style and animation, as well as a female lead who's bound to go down as one of the favorites this season, Kitagawa Marin. The debut introduced her together with the male MC Wakana Gojou, and it was probably the strongest first episode from the 3. You can watch My Dress-Up Darling on both Funimation and Crunchyroll, and the synopsis goes:

Wakana Gojo is a high school boy who wants to become a kashirashi–a master craftsman who makes traditional Japanese Hina dolls. Though he's gung-ho about the craft, he knows nothing about the latest trends, and has a hard time fitting in with his class. The popular kids–especially one girl, Marin Kitagawa–seem like they live in a completely different world. |

That all changes one day, when she shares an unexpected secret with him, and their completely different worlds collide. (Crunchyrol)

Also watch the trailer:
Official Website: bisquedoll-anime.com
Official Twitter: @kisekoi_anime
©福田晋一/SQUARE ENIX·「着せ恋」製作委員会
Also read: Spy x Family Anime Officially Gets 2022 Release Date, By WIT Studio & CloverWorks
Finally, the 3rd anime releasing in Winter 2022 by studio CloverWorks is Akebi's Sailor Uniform. Similarly to My Dress-Up Darling, this one has beautifully unique visuals. This one is an idol show, showing a country girl who goes to high school to meet other girls her age for the first in her life. You can also watch it on both Funimation and Crunchyroll, and the synopsis goes:

Robai Private Academy is a well-known girls' junior high school in the countryside. Komichi Akebi is a girl who, for a certain reason, has dreamed of wearing a Robai Academy sailor uniform. Her dream comes true, and her heart races as the day of the school entrance ceremony arrives. With her heart set on her new sailor uniform, Komichi embarks on the junior high school life of her dreams♪ Komichi dashes headlong through days full of "firsts"—classmates, school lunches, club activities, and more—in this sparkling diary of girlhood. "I hope I can make a lot of friends."
Also watch the trailer:
Official Website: akebi-chan.jp
Official Twitter: @AKEBI_chan
©博/集英社・「明日ちゃんのセーラー服」製作委員会
Also read: Kunoichi Tsubaki TV Anime by CloverWorks Announced
In case you watched the first episode of any of the CloverWorks anime, you can now vote for them to rank high in week 1 of Winter 2022!