The Tale of the Outcasts (Nokemono-tachi no Yoru) manga series is getting an anime adaptation. As part of the announcement, a teaser visual for the fantasy series set in the British Empire has been released: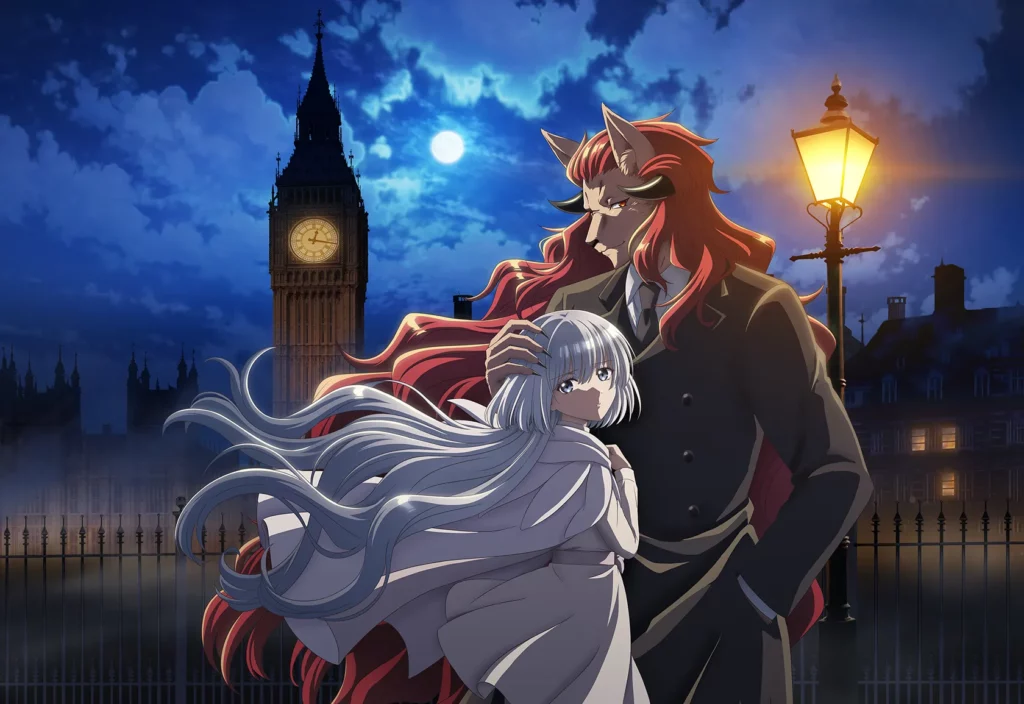 The manga is written and illustrated by Makoto Hoshino. As part of the announcement, Hoshino released an illustration to commemorate it, along with a comment:
"Thanks to the passion of many people, we have been able to make this into an anime. When I sat in on the script meeting for the first time, I couldn't get rid of the book that the directors were holding, which was covered with sticky notes…Please come and watch the journey of "The Tale of the Outcasts" as it is depicted once again with the passion of many creators!"

Statement from Makoto Hoshino, via Comic Natalie (ACN Edit)
The Tale of the Outcasts was serialized in Shogakukan's Weekly Shonen Sunday from August 2019 to April 2021. Seven Seas Entertainment has licensed the manga in English, describing the plot as:
This is the story of Wisteria, an orphaned girl lost in darkness, and Marbas, an immortal being who shares her loneliness. The unlikely companions met on a quiet, uneventful night, and they set off together in search of the light. What begins as a chance meeting on the edge of the late nineteenth-century British Empire soon became a full-fledged journey to find their place in the world.
Source: Official Twitter, Comic Natalie
Ⓒ Makoto Hoshino, Shogakukan / "The Tale of the Outcasts" Production Committee
Also Read:
Chi: Chikyu no Undo ni Tsuite Manga Gets Anime Adaptation
My Home Hero Manga Gets Anime Adaptation