If you want an isekai with lighter tones than the others, this is perfect for you! The anime has a bit of a slife-of-life feel to it. In every episode, there's a casual topic in question, then the protagonist will address that certain subject using his handmade potions. The MC's cheat skill that he acquired before coming to the new world is that he can create potions of any kind. He can also see the details of the plants from their molecular composition to their full structure. Despite being a casual anime, the protagonist also has a harem that consists of cute girls.
Corporate drone Reiji is transported to a fantasy world, where he discovers that he can craft potions at a higher level than his rank should allow. Taking advantage of this, Reiji makes a tidy profit–enough to open his own drugstore. An elf who can't aim his bow? Give him some eye drops! A dragon who accidentally breathes fire? Cough syrup! Reiji's new relaxing life of making medicine for fantasy creatures is about to begin! (via Seven Seas Entertainment)
Available on: Crunchyroll
© 2020 ケンノジ/一二三書房,チート薬師製作委員会. All Rights Reserved.
First of all, if you have experience being bullied because of your looks, then you'll be able to relate to the main character in this anime. If you want an isekai with an OP main character who has a typical seductive harem, this show is for you! Also, if you are fond of demi-humans who can befriend humans, you will surely love this series. In this anime, the protagonist's allies are those mythical creatures. The humans see him as a monster, which is why he put different magical artifacts in his body that suppress his monstrous mana. He also has a village of his own where he is the lord. The ones residing there are different types of demi-humans that are kinder than normal humans.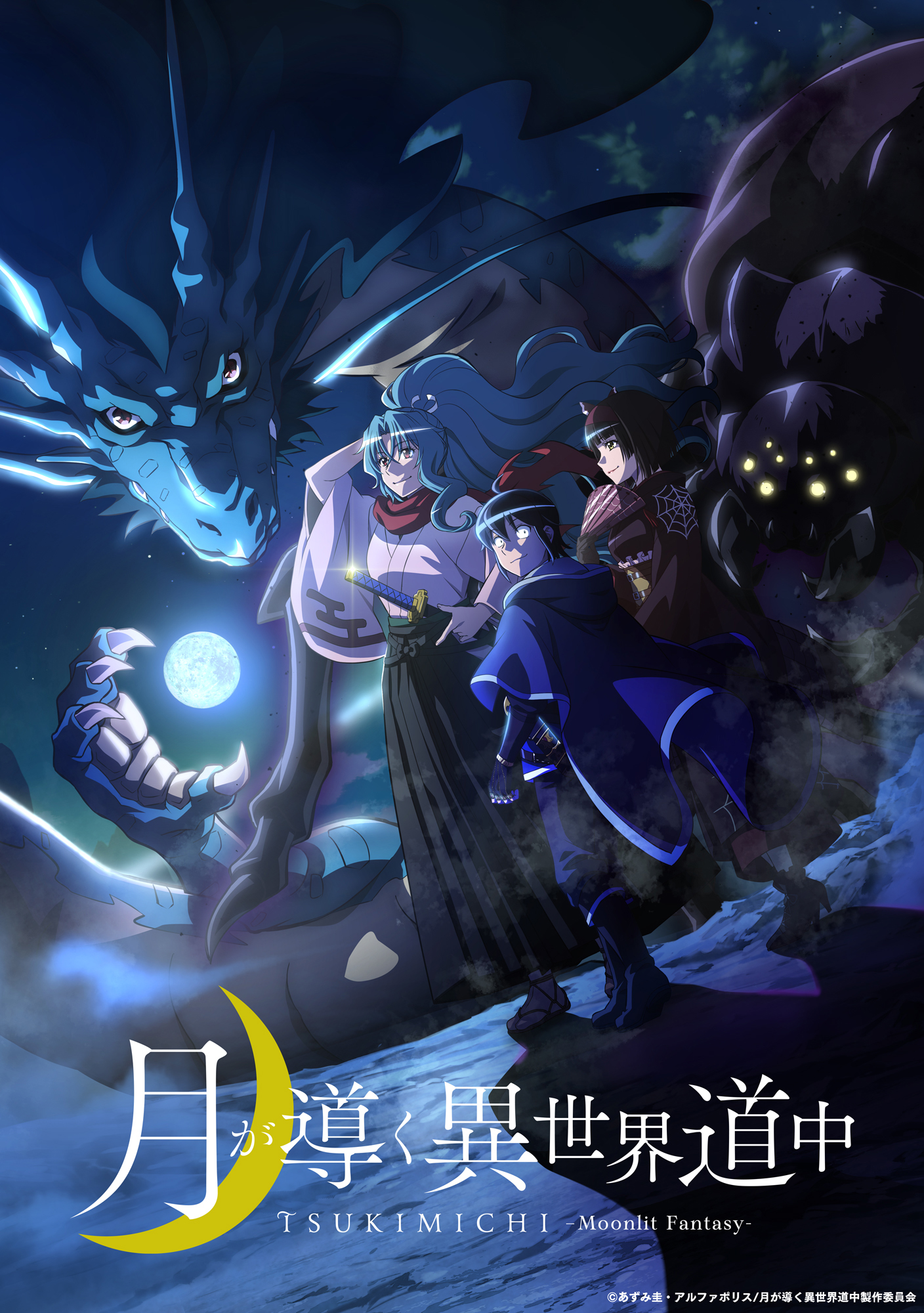 Makoto Misumi is just an ordinary high school student living a regular life, but all of a sudden gets summoned to the other world to become a "hero." The goddess of the other world, however, insults him for being different and strips his "hero" title, before casting him off to the wilderness at the edge of the world. As he wanders the wilderness, Makoto encounters dragons, spiders, orcs, dwarves, and all sorts of non-human tribes. Because Makoto comes from a different world, he is able to unleash unimaginable magical powers and combat skills. But just how will he handle his encounters with various species and survive in his new environment. In this fantasy, Makoto tries to transform the other world into a better place despite the humans and gods having turned their backs on him. (via Nippon TV)
Available on: Crunchyroll
©あずみ圭・アルファポリス/月が導く異世界道中製作委員会
If you want a non-typical, mind-bending isekai, you might want to give this one a go. The classic animation style might also bring out some nostalgic feelings. The story revolves around a group of high-schoolers who were transported to another world. The only thing they can see is their school building, which is surrounded by nothingness. However, due to various circumstances, the darkness dissipates and the students find themselves on a deserted island. Halfway in and there are so many mysteries still lingering in this series. If you are interested, just give it a shot.
Sonny Boy is a sci-fi survival series with a stacked 36-student cast of characters. Uprooted from their middle school lives, these students end up in another dimension and have to fight to survive. (via Funimation)
Available on: Funimation
©Sonny Boy committee
Are you watching any of the new isekai anime this season? Which one is your favorite so far and why? Leave a comment below!
Lastly, you can also vote for your favorite anime this season on our weekly poll.