After-School Hanako-kun revealed its episode 4 preview images along with its synopsis. The episode is set to premiere on November 2, 2023. It will be divided into two parts: "True of Mokke" and "Kamome Monster Nursery". The first half will show Nene who suddenly turned into a Mokke. The Mokke's elder will guide her to come into contact with the truth of the universe while the second half will display the researchers of Kamome Nursery working hard in training monsters that will take part in Halloween.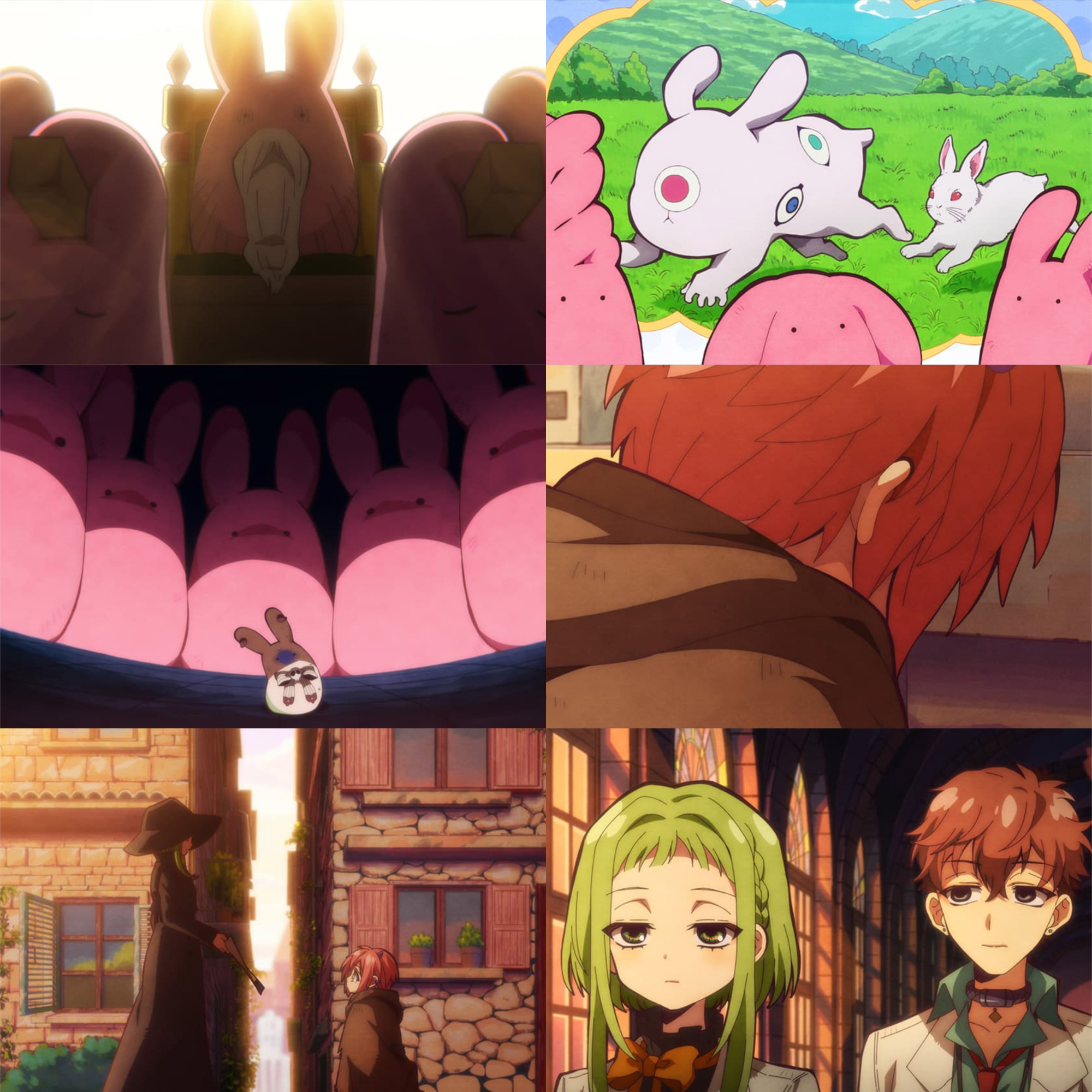 After-School Hanako-kun is a spin-off manga series of Toilet-Bound Hanako-kun. Both are written and illustrated by Aidalro. Studio Lerche oversees the spin-off's adaptation with Masaki Kitamura as the series director; Aya Hinoue is the chief animation director and character designer; Kazuma Nagamoto is in charge of the series composition; and Hiroshi Takaki is the music composer. Every episode will be 10 minutes long and is available for streaming on Crunchyroll two days before its official release in Japan.
The original cast from the Toilet-Bound Hanako-kun anime returned for the spin-off series: Megumi Ogata (also known for voicing Yuta Okkutsu of Jujutsu Kaisen 0) is Hanako-kun and Tsukasa, Akari Kito (the voice behind Kamado Nezuko of Demon Slayer) is Nene Yashiro, Shoya Chiba (who also voiced Ayanokoji Kiyotaka of Classroom of the Elite) is Kou Minamoto, Takahiro Mizushima (known as the voice of Taichi Yaegashi in Kokoro Connect) is Hyuuga Natsuhiko, and Chika Anzai (who voiced Pozyomka of Arknights) is Sakura Nanamine.
After-School Hanako-kun is streaming on Crunchyroll. The platform describes the plot as:
The spirit Hanako-kun and his human assistant, first-year student Nene Yashiro, keep the peace between supernatural forces and the students of Kamome Academy. When they're not fighting to maintain balance between the living and spirit worlds, how do they spend their time? Join Hanako-kun and Nene on their adventures after school!
Source: Official Website
© AidaIro / SQUARE ENIX, After-School Hanako-kun Project