This season has 3 adorable romcoms, and if you're a fan of the genre, you're probably watching all of them. Bottom-tier Character Tomozaki is the other new romcom besides Horimiya, and it's also very enjoyable. The first few episodes were mostly Tomozaki being taught how to act and look, and he was slowly making progress. He's pretty much a pro gamer Hachiman, and he takes gaming very passionately. Episode 4 of Bottom-tier Character Tomozaki aired yesterday, and he showed some remarkable development already!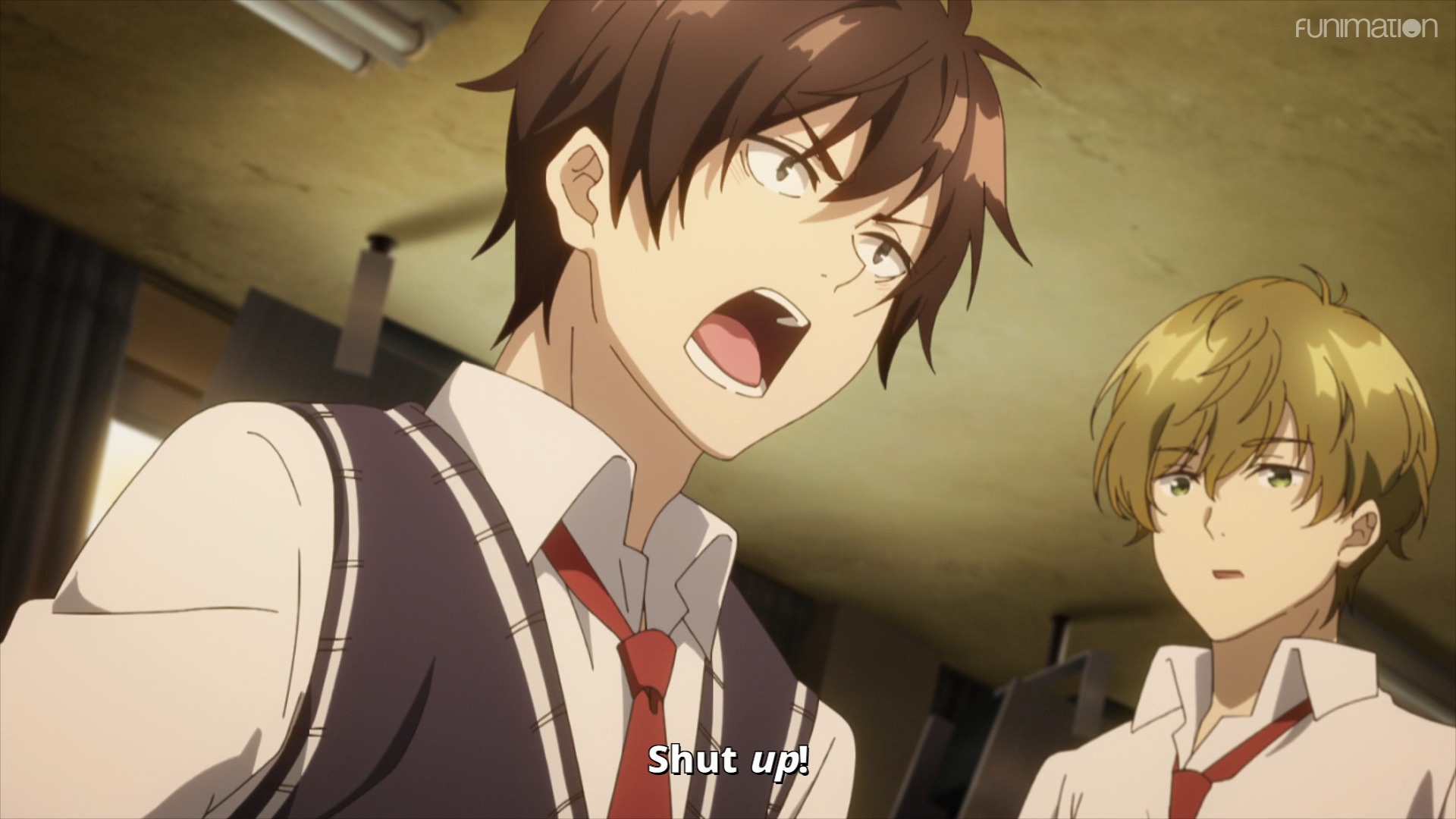 As seen in the image, he's got a new haircut, and he's also started to people more. His persistence in the daily goal eventually got him teaching Izumi Yuzu how to play Tackfam. However, high-school Bakugo wanted a rematch and he had to play him again. Beating him a few times showed that Nakamura also grew, as he didn't try to blame his character and instead kept trying to win fairly. Still, a girl who has a crush on him insulted him, which expectedly triggered our MC. The unexpected part was his outburst, and we could hear a great performance by Satou Gen (also Chrome in Dr. Stone!). He defended Nakamura, who got shy and just quietly left afterwards.
Each episode of Bottom-tier Character Tomozaki showed decent character development, but episode 4 went a bit harder. You can watch the show on Funimation, and also vote for it as the best on our weekly poll.
The synopsis of the story:
Expert gamer Tomozaki Fumiya doesn't exactly fit in, but he wishes he did. With no written rules for success and gameplay that doesn't work in his favor, the real world seems impossible for someone like him. But, like any noob, all he really needs are some strategies and a seasoned player like Aoi Hinami to help him. Hopefully with her guidance, Tomozaki will gain the experience he needs.
Official Website: tomozaki-koushiki.com
©屋久ユウキ・小学館/「弱キャラ友崎くん」製作委員会