GKIDS licensed the new Studio Ghibli film How Do You Live as The Boy and The Heron. The movie will be released in North America later this year. The film earlier made its Japanese theatrical premiere on July 14.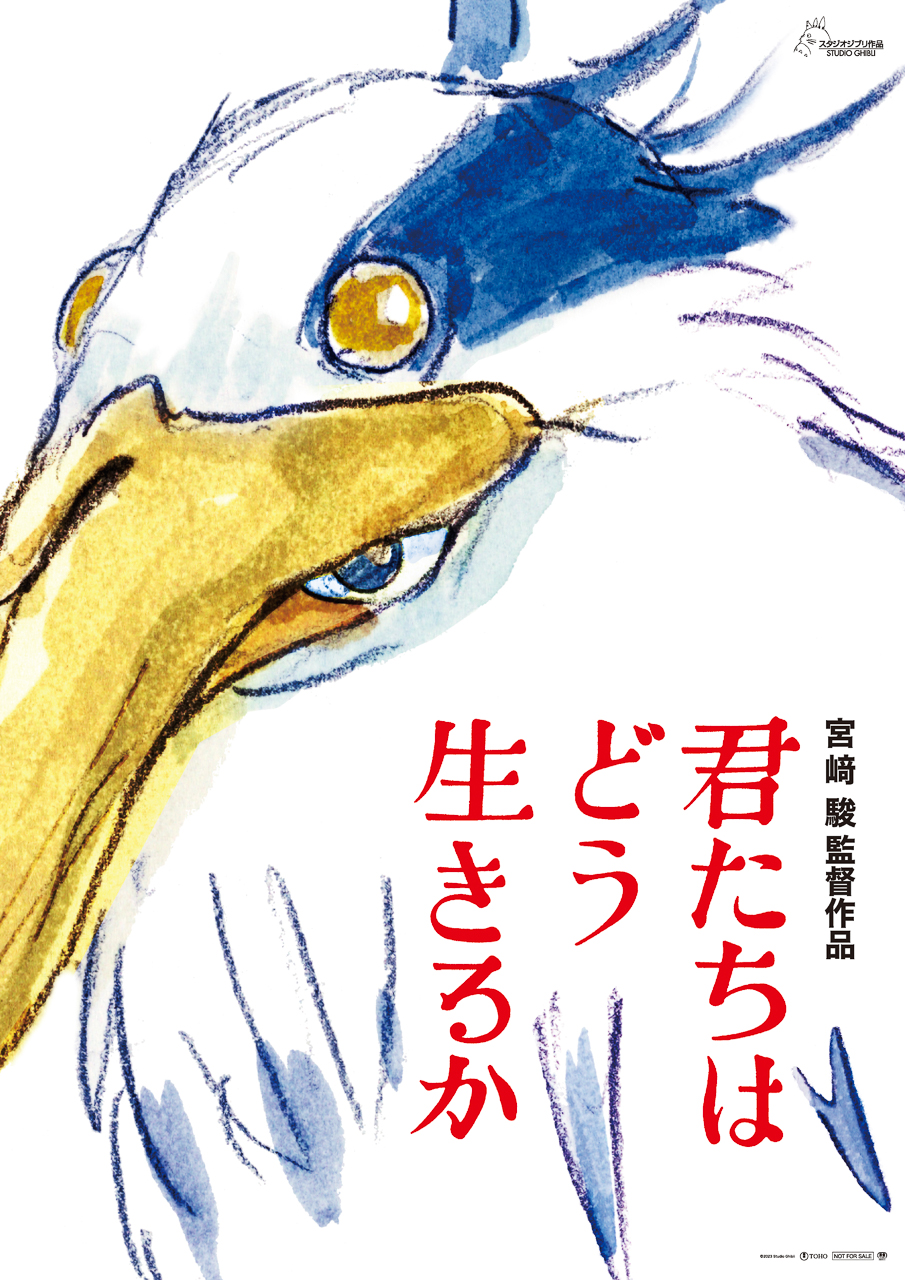 "Hayao Miyazaki is a living legend in filmmaking, as evidenced by his Academy Award win for Spirited Away and his two Oscar nominations for Howl's Moving Castle and The Wind Rises. It's been ten years since the world has seen a new film from Miyazaki-san, and GKIDS is so proud and honored to unveil his latest, highly anticipated masterpiece in North America."

Statement from David Jesteadt, GKIDS President
GKIDS has licensed some of Studio Ghibli's library of films across all theatrical, home video, digital, and streaming platforms for North America. The company released Studio Ghibli's most recent films in theaters nationwide, including The Tale of The Princess Kaguya, When Marnie Was There, From Up on Poppy Hill, among others.
Moreover, GKIDS has produced the annual Studio Ghibli Fest, a monthly nationwide theatrical program of Ghibli film screenings in over 800 theaters across the United States. The series, which first started in 2017, continues this year with a focus on the films of Hayao Miyazaki.
The Boy and The Heron is directed by Hayao Miyazaki, produced by Toshio Suzuki, and with music by Joe Hisashi. Kenshi Yonezu will perform the film's theme song titled "Chikyugi." Some of the cast involved in the production include Soma Santoki, Masaki Suda, Ko Shibasaki, Aimyon, Yoshino Kimura, Takuya Kimura, Kaoru Kobayashi, and Shinobu Otake. Details on the characters have not been revealed, as the movie did not have a promotional campaign.
The film shares the title with the How Do You Live novel by Yoshino Genzaburo, first published in 1937, although it is not clear whether it will follow the same story. The novel was republished in 1945 by Mira-sha Publishers following World War II. Barnes and Noble describe the plot as:
How Do You Live? is narrated in two voices. The first belongs to Copper, fifteen, who after the death of his father must confront inevitable and enormous change, including his own betrayal of his best friend. In between episodes of Copper's emerging story, his uncle writes to him in a journal, sharing knowledge and offering advice on life's big questions as Copper begins to encounter them. Over the course of the story, Copper, like his namesake Copernicus, looks to the stars, and uses his discoveries about the heavens, earth, and human nature to answer the question of how he will live.
Source: Press Release, GKIDS Twitter
©2023 Studio Ghibli