On April 17, 2021, the official website for the upcoming How a Realist Hero Rebuilt the Kingdom anime released a promo video. Together with the promo video, a new key visual was released. In case you missed it, How a Realist Hero Rebuilt the Kingdom anime adaptation was announced in April 2020.
You can check out below the promotional video below:
What's more, you can also check here the new key visual: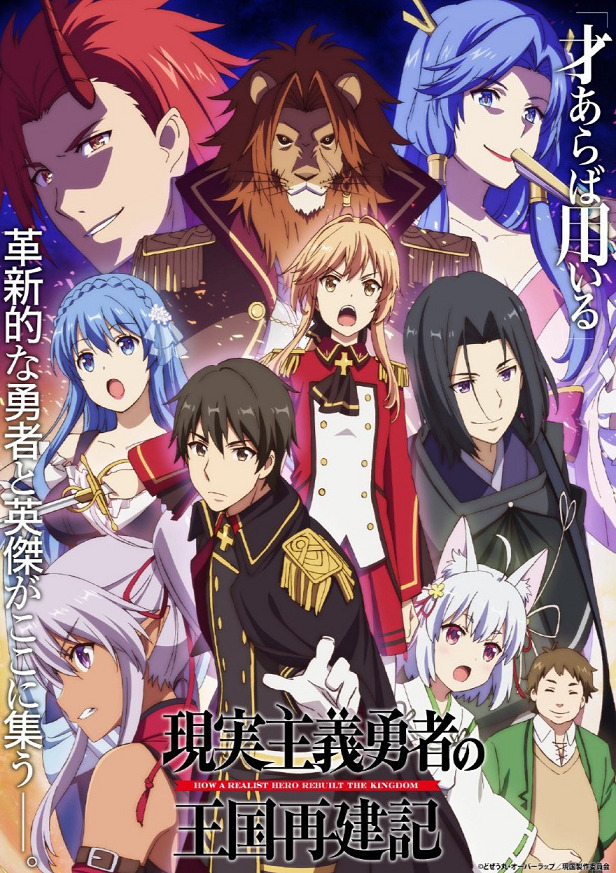 Aside from the key visual, the cast was also revealed on the anime's official twitter account.
The anime is set to premiere in Summer 2021 season.
What is How a Realist Hero Rebuilt the Kingdom?
How a Realist Hero Rebuilt the Kingdom is a light novel which began its serialization in May 2016. It's being published by Overlap and currently has 13 volumes. A manga adaptation was also published by the same publisher at Comic Gardo. It's running since July 2017 and currently has 5 volumes.
Lastly, an anime adaptation will premiere in July 2021. It will be directed by Takashi Watanabe and studio J.C staff will take care of the production.
Synopsis
O, Hero!
When Kazuya Souma is unexpectedly transported to another world, he knows the people expect a hero. But Souma's idea of heroism is more practical than most—he wants to rebuild the flagging economy of the new land he's found himself in! Betrothed to the princess and abruptly planted on the throne, this realist hero must gather talented people to help him get the country back on its feet—not through war, or adventure, but with administrative reform!
Source: How a Realist Her Rebuilt the Kingdom official website and official twitter account
© どぜう丸・オーバーラップ/現国製作委員会