Kodansha US revealed twenty-one titles that will be printed in spring 2024, along with two digital licenses that are coming immediately in July 2023. Kodansha also announced Box Set 3 for Don't Toy with Me, Miss Nagatoro, and omnibus editions for A Sign of Affection, Initial D, and Fairy Tail – all this during their Anime Expo 2023 panel.
Turns Out My Online Friend is My Real-Life Boss! by Nmura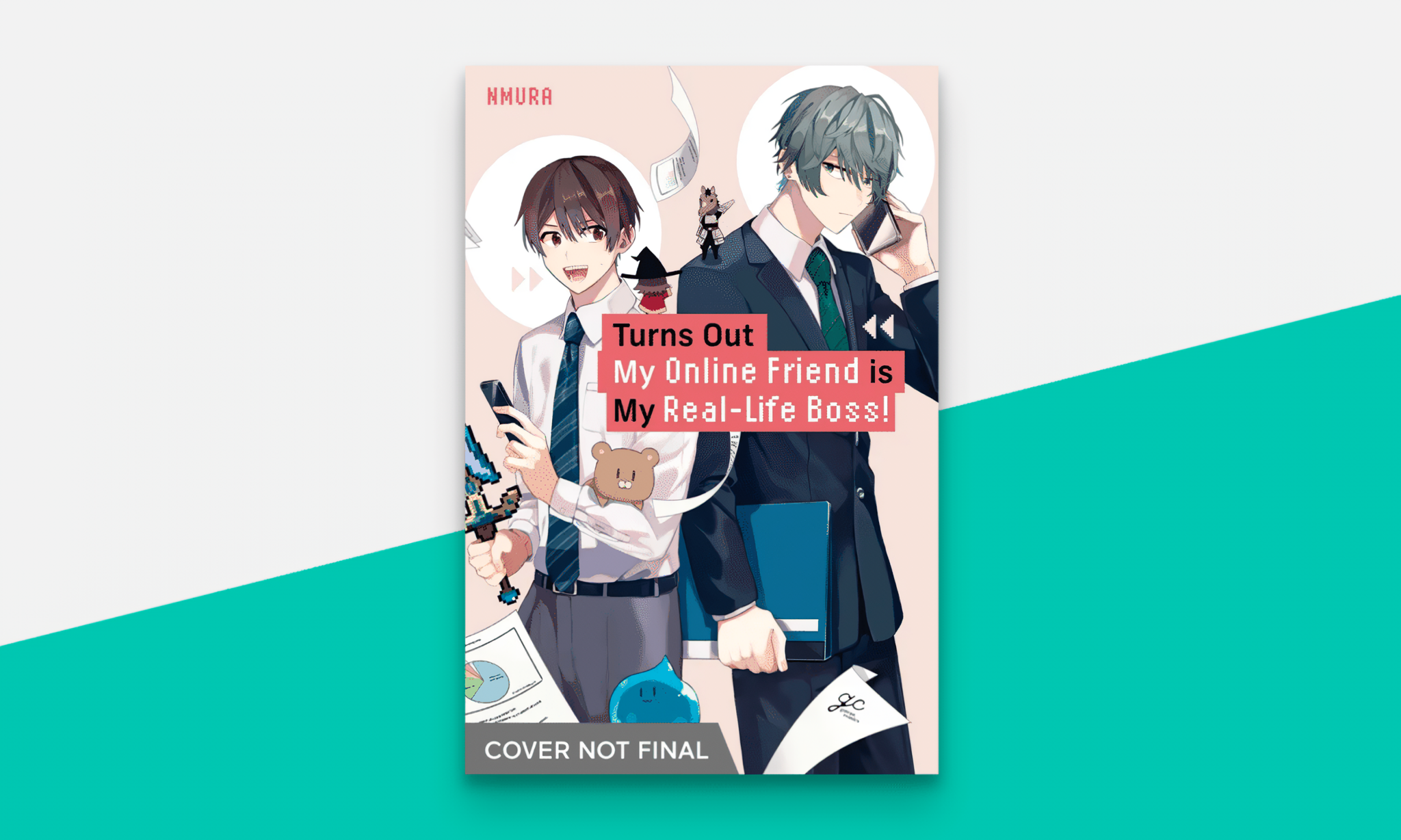 Hashimoto spends all day at his job redoing work for his boss, who's never happy! His only refuge is an online game, where his buddy "Uma" gives him a sympathetic ear. What he doesn't realize is…his demon boss and Uma are one and the same! (Kodansha)
Anyway, I'm Falling in Love With You. by Haruka Mitsui
Mizuha's seventeenth birthday is the pits. Her parents totally forgot, and the senpai she likes isn't interested in her. But when her longtime childhood friend asks her out, Mizuha has to sort out what this change could mean…and all in the middle of a global pandemic! (Kodansha)
Medalist by TSURUMAIKADA
The ice rink is the only place Inori can be herself—but everyone in her life insists she give up skating. Until she meets Tsukasa, a frustrated coach who will join Inori to form an unstoppable duo powered by hard work, transcendent joy, and an unshakeable belief that they can prove everyone wrong. (Kodansha)
My Noisy Roommate: The Roof Over My Head Comes With Monsters and a Hottie by Tsukiji Nao
Osuke's excited about finally getting to live on his own, but on his first day in his new apartment, he finds himself kicked out onto the street! So, when a real estate agent appears out of nowhere offering him a beautiful, new place (with just a couple conditions), he jumps at the chance. But when he opens the door, a drop-dead gorgeous blond guy pops out! It turns out living with him is one of the conditions! His name is Nanami, and he tells Osuke that, not only are ghosts real, but Osuke himself is a magnet for all things supernatural… (Kodansha)
Kei X Yaku: Bound by Law by Yoshie Kaoruhara
Opposite sides of the law flirt with danger—and each other—in a tangled web of political intrigue that is fraught with deception and secrets. A suspenseful mystery sure to get the heart racing in more ways than one, perfect for fans of Banana Fish. (Kodansha)
Kaina of the Great Snow Sea by Tsutomu Nihei (Story), Itoe Takemoto (Art)
Kaina is the only youth in the last remaining village that clings to life on the Canopy, high above the surface of the world. When Liliha, a princess from the surface, makes her way to the Canopy, they both realize that there is more to their world than they knew. Kaina agrees to help Liliha return to the Great Snow Sea far below, where her kingdom is imperiled by the rapacious neighboring kingdom of Bargia.

The trip is arduous, and foes lie in wait at the end of their descent. With Liliha taken prisoner and her father the king too caught up in politics to rescue her, Kaina has no choice but to set off with only the young prince in tow, braving the dangers of the Great Snow Sea to rescue Liliha from Bargia's clutches… (Kodansha)
Nude Model: Tsubasa Yamaguchi Short Stories by Tsubasa Yamaguchi
Nude Model, in which a high school delinquent tries to seduce an introverted artist in his class, only for her to turn the tables on him. Girl, in which a teenage boy becomes in-demand for his recordings of erotic moaning, and uncovers a sexual predator on the school's staff in the process. And Kamiya, in which a young doctor who can't stand the sight of blood overcomes her fears by going to a host club staffed by vampires, only to get caught up in a serial killer's web. (Kodansha)
I Got Reincarnated in a (BL) World of Big (Man) Boobs by Tsukiji Nao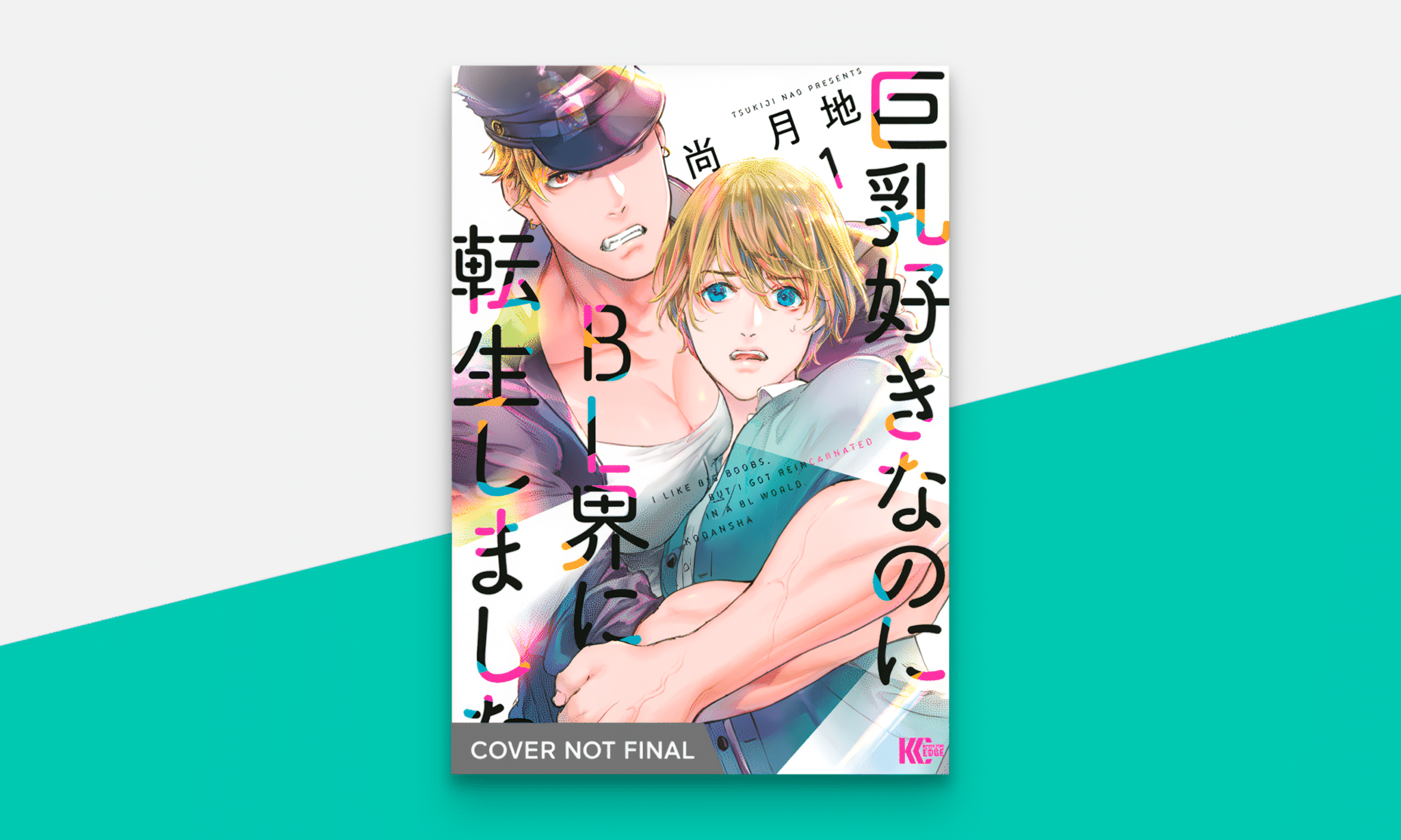 Nagare loves boobs. And he gets his wish to be reincarnated in a world of boobs…except these are man boobs. A zany BL isekai comedy full of titillation and satirical jabs at manga cliches of all kinds! An extra-long, 2-in-1 edition. (Kodansha)
I Can't Say No to the Lonely Girl by Kashikaze
In this juicy yuri manga, the goody-goody high school girl Sakurai meets a lonely girl—and ends up entangled in a web of blackmail that might just lead to romance. It's hard to keep up with school when you can never say no to a devious classmate! (Kodansha)
A Brief Moment of Ichika by Natsu Tadano
At the age of 16, Ichika Sendawara learned that she only had two years left to live. Now a sophomore college student, she lives a busy, upbeat life, despite never knowing when the end will come.

Everything changes when Ichika meets Professor Yurugi—for the first time, she feels she has something to live for. But then Yurugi quietly leaves the university, and Ichika is left wondering why, and what could have been…

A gentle love story that grapples with the deepest existential questions we face in life. As the Shuji Terayama poem quoted in the text says, "If life is nothing but goodbyes, who needs life?" (Kodansha)
The Yearning Fox Lies in Wait by Nmura
In 1920s Tokyo, prodigy Kiyo has finally made it to university, only to find himself in a tough spot. He happens upon Ozaki, who invites him to live in his mansion. But is Ozaki just an eccentric recluse, or something far stranger? And what kind of relationship did he have with Kiyo's grandfather?

A supernatural, one-volume BL romance from the creator of Turns Out My Online Friend is My Real-Life Boss! (Kodansha)
Number Call by Nagisa Furuya
High schooler Eighto Tachibana has always hated his name, and the "8" jokes that came with it. One day, he meets a classmate named Tomoya Hatta, aka Hachi—the Japanese word for "8." What begins as casual greetings and small talk in the hallway soon becomes something much deeper, and Eighto realizes that it's more than just a similar nickname that draws him to Hachi. Could the number that Eight resented for so long finally bring him something he'll love?