Episode 5 of Mushoku Tensei released this Sunday, and it was probably my favorite so far! Although the new waifu made her debut, Ghislaine made the episode epic for me. Immediately at the start, we learned that Paul only beat the beast woman in bed, and got some close ups of her muscles. She's a Sword King and teaches swordsmanship to Eris. Once they arrived, Rudy realized that their families are relatives, and went to meet the little girl he was to teach magic. However, he had no idea how violent she was. Right as they met, she slapped him, to what he reacted as an advocate of true gender equality – he hit her back.
Bad idea
He expected her to learn some lesson, but instead she hit him again, this time with her fist. Proceeding to beat the hell out of him, he eventually uses magic and runs away to hide. After a while, he discusses a plan with her father, and they are to pretend that they got kidnapped. Then Rudy can save her and teach her to respect him. However, the suspicious butler guy is actually plotting to really kidnap Eris, and Rudy ends up having to really save both Eris and himself. He still uses it to teach her a lesson though.
Eventually they get caught by the traitor employee, and Rudy gets offered money to join them. His 20 years of shut-in life have thought him better though, and he chooses to fire off a blast to the sky instead. Then he manages to get a hold of Eris, but one of the kidnappers throws his sword at them. Thinking he'd die, Ghislaine arrives and saves the day. This scene was amazing, and we got see the first real action in the anime. The beast woman took a second to cut off two of their heads, and the animation got me hyped.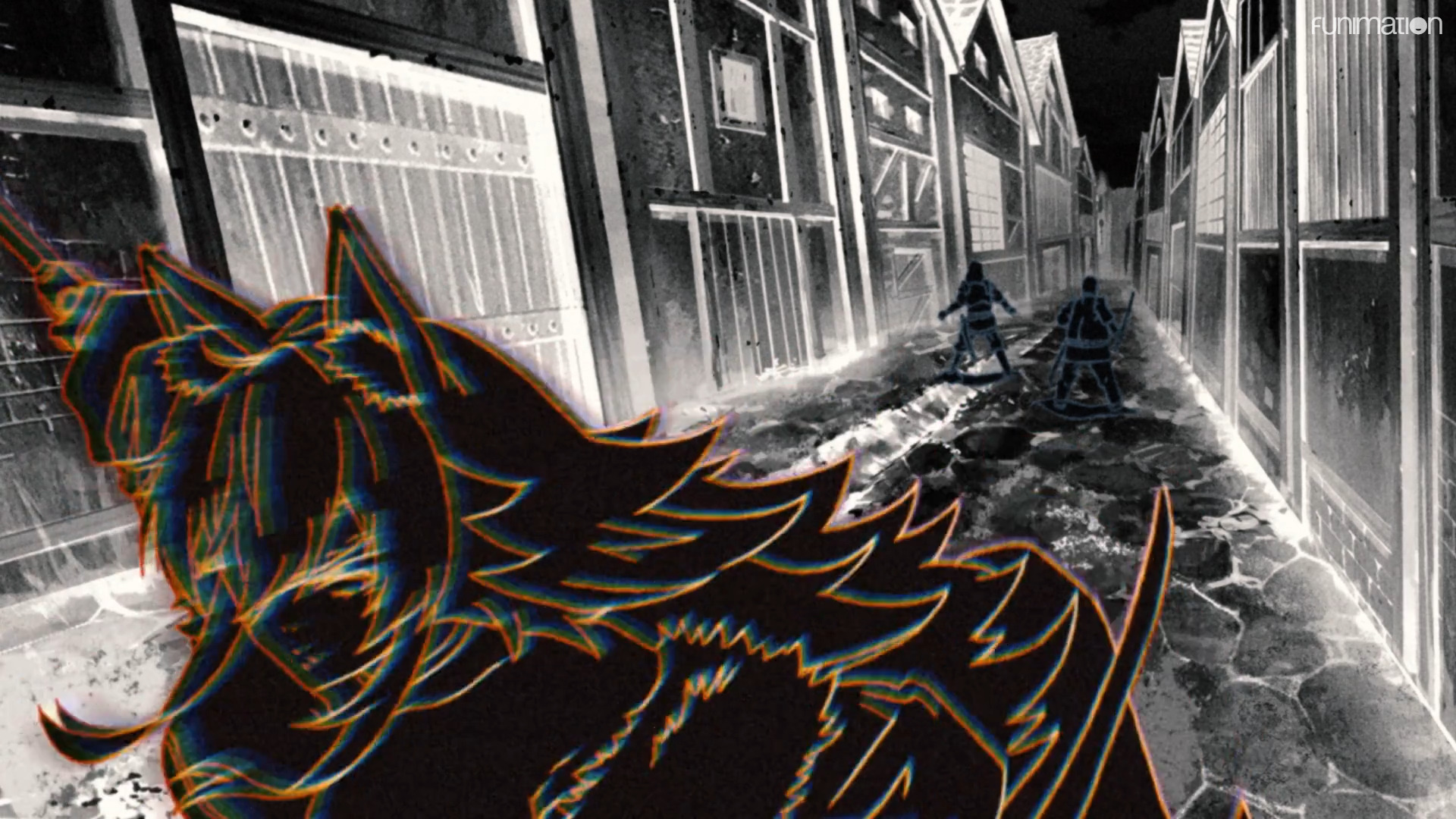 Having saved them, they take the traitor back and Eris accepts Rudy as her tutor. Can't wait to see how she acts in the future!
Episode 5 of Mushoku Tensei is already out on Funimation. The title of the next episode is "A Day Off in Roa". It will premiere next Sunday on February 14. If you enjoyed the episode, you can vote for it as the best anime of this week on our weekly poll!
The illustrator of the original light novel Shirotaka made a special illustration to commemorate the 5th episode. It features Eris showing the number 5:
In case you haven't checked the anime out yet, the story goes:
When a 34-year-old underachiever gets run over by a bus, his story doesn't end there. Reincarnated in a new world as an infant, Rudy will seize every opportunity to live the life he's always wanted. Armed with new friends, some freshly acquired magical abilities, and the courage to do the things he's always dreamed of, he's embarking on an epic adventure—with all of his past experience intact!

It only has 5 episodes at the moment, and it's definitely worth a watch! Read all our Mushoku Tensei articles here!
All images via Funimation
©理不尽な孫の手/MFブックス/「無職転生」製作委員会