Episode 7 of Osamake: Romcom Where The Childhood Friend Won't Lose finally premiered and things are getting more and more interesting! Sit tight and witness Ultramarine Channel's very first summer outing!
Shirokusa and Tetsuhiko's Plan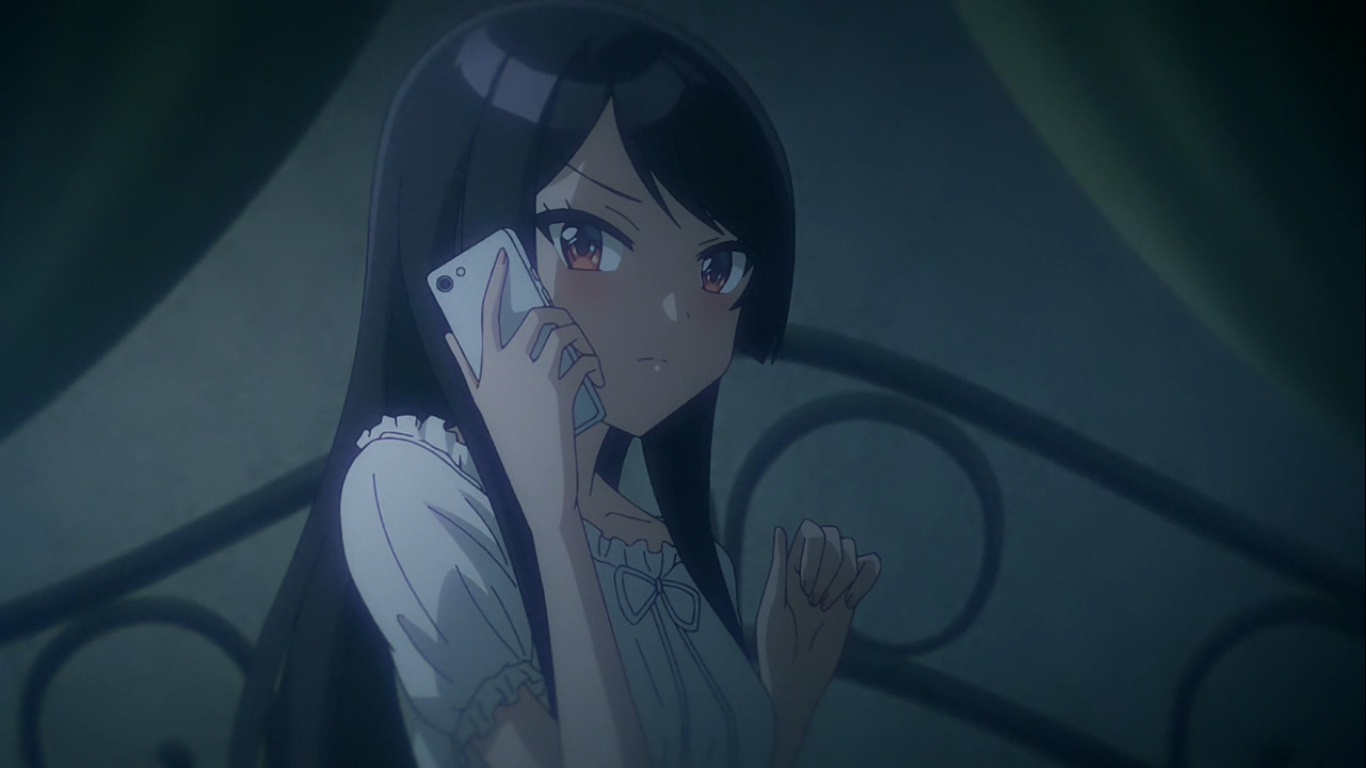 After hearing that Sueharu found out about Kuroha's petty act of memory loss, Shirokusa decided to negotiate with the squad's genius, Tetsuhiko. She felt worried that if things go back to normal for Sueharu and Kuroha, she might lose the spotlight she'd always wanted.
And with something always in his mind, Tetsuhiko rides along with Shirokusa's plan. For Tetsuhiko, everything is worth the shot as long as it's something that would amaze him.
Ultramarine Channel's Summer Outing
With Shirokusa and Tetsuhiko's plan laid out, the Ultramarine Channel will be having its first summer outing! And with that, Sueharu and Tetsuhiko are both on the same pace with such delightful proposals.
Moreover, the Ultramarine Channel will be spending two nights and three days in Okinawa. Now, this is something to look forward to. Not to mention that the childhood friends actually look so stunning!
Childhood Friend's Little Sister
Kuroha's angelic little sister Aoi, will be visiting Sueharu's house to help in doing the chores. Sueharu will serve his all-time favorite curry after cleaning up, much to Aoi's delight!
While eating, Aoi finally digs into her sister and Sueharu's issue. At first, Sueharu felt embarrassed to open up as it has something to do with love. But who knew that such an angelic little sister would be able to give a piece of advice to his big brother!
The Untold Secret
Let's also dive into something important that was revealed in the episode. An untold secret regarding Tetsuhiko and Rena, the cheerful junior and a sub-member of Ultramarine Channel.
As to what's the secret is about? Well, that's for you to find out.
---
Let's all find out how the Ultramarine Channel's summer ends and support it the series here in our weekly polls!
You can watch Osamake episode 7 on Crunchyroll or Muse Asia on YouTube. Once you're done watching, you could read more features here.
All images from Muse Asia's Official YouTube Channel
Osamake Official Twitter
Osamake Official Website
©2021 二丸修一/KADOKAWA/おさまけ製作委員会