"Shadows House" anime released episode 1 last Sunday, and it's the cute but creepy/horror style of show that is likely to interest the fans who like to mix the two. Although there was nothing really 'horror' in the first episode, there are plenty of signs it's happening. The first thing we saw was that this Shadows family of nobles, with a glass getting focus as we learned of the creepy "dolls". It seems they have those serve them, and they even say it's a doll's pride and joy to do so. Then we see the main character, who wakes up and is obviously human. She's pretty clumsy, but she finds her way to her very own Shadow member she's to serve, Kate. And so the cute, soon-to-be creepy horror, Shadows House anime opening played, before we got to see the two introduce each other.
Expecting horror here already, Kate surprised us and was extremely kind. She explained things to the "doll" and seemed shy even. We learned about the creepy 'soot' that reacts when a Shadow is anxious or upset, and the two spent more time together. The not so creepy doll was still really clumsy, getting to a point where she thought she was broken and that she'll be replaced. Kate had nothing like that in mind though and, realizing the girl was just hungry, she even fed her herself. We learn that the dolls are supposed to be the 'faces' for the Shadows, and that they all get their doll when they reach a certain age. It's really obvious that the dolls are actually human, and the creepy horror stuff probably happens when Shadows aren't as kind as Kate or when they acquire them from the outside and 'train' them.
Kate is nice though, and she even gives our girl a name, Emilico. Their relationship is adorable, though who knows what can happen in the future. The first episode was mostly wholesome besides the introduction, though at the very end Emilico saw another duo and got a weird look from one of them. Either way, the "Shadows House" anime looks really interesting, especially to the fans who might be waiting for the creepy horror part.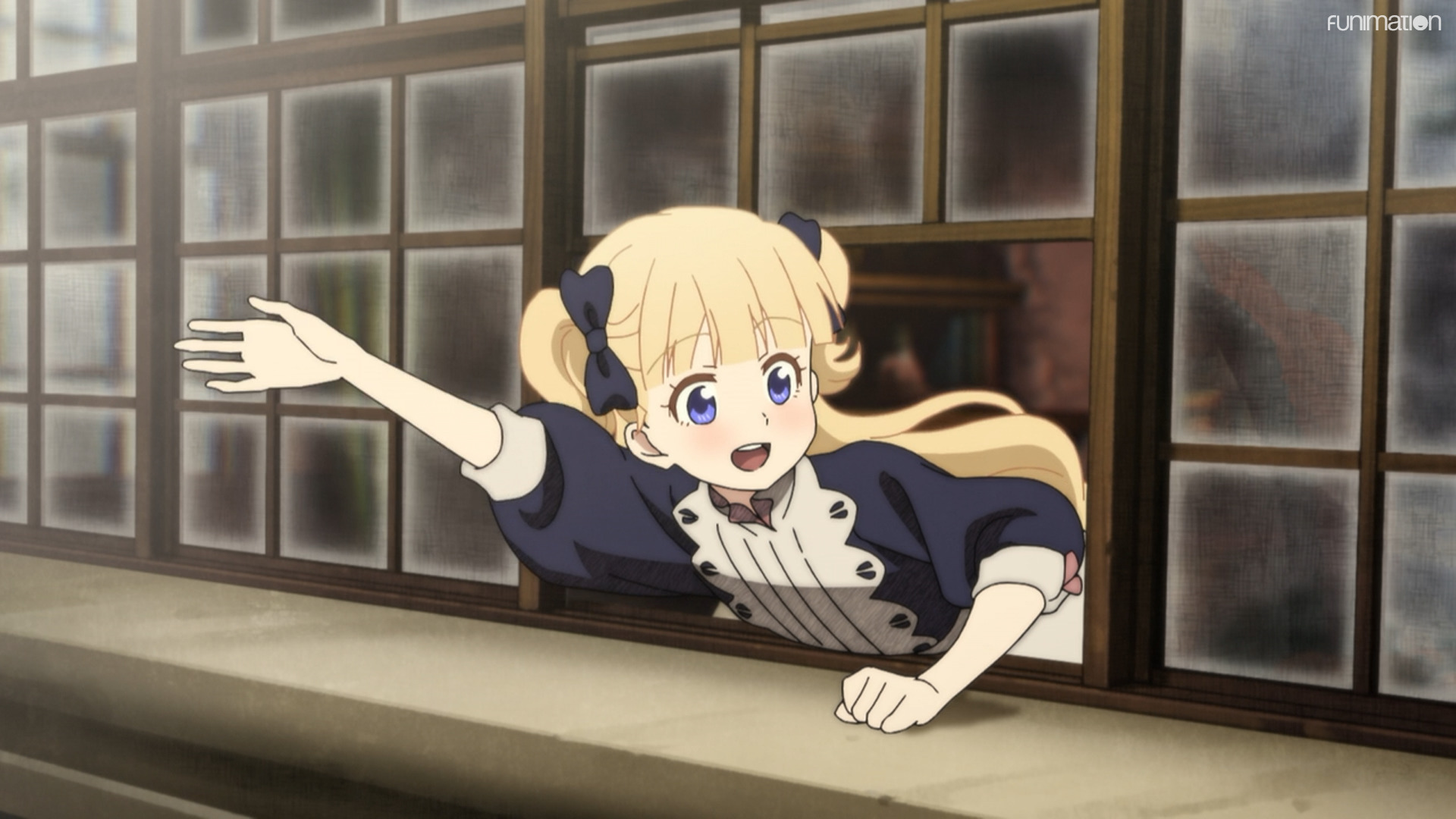 You can watch episode 1 on Funimation, and the second episode comes out on April 18, titled "Outside the Room". The anime will have 13 episodes, and it's probably a good time to start it now before the creepy/horror part's even happened!

All images via Funimation
©ソウマトウ/集英社・シャドーハウス製作委員会