The anticipated CONQuest Festival 2023 – a three-day convention of gaming, tech, cosplay, anime, music, pop culture, and everything in between – was recently held on June 2-4, 2023 at the SMX Convention Center, Pasay, Philippines. One of its highlights included its success in featuring a lineup of over 70 local and international special guests, as well as hosting many various events all throughout its five venues. It certainly was a big leap from its CONQuest festival last year. However, while the event received praise for its bold and extraordinary features, the event also received massive negative feedback due to its lack of preparation to accommodate the massive crowds and dreadful queue lines. 
Putting that aside for a bit, let's focus on the best of CONQuest 2023. The theme of this year's festival was an adventure in the "Sky Islands." A few of us at Anime Corner had the honor of returning to the festival once again. Our Seiyuu Corner team was especially excited to meet the Genshin Impact English voice actors. We also have a gallery of the cosplayers we spotted at the event. Meanwhile, I will be delivering a retelling of how my CONQuest 2023 went. It's quite lengthy but I hope that you read it from beginning to end and find closure in whatever the event meant to you — whether you enjoyed, struggled, watched it from home, or something in between.
And so without further ado, here are our highlights of CONQuest Festival 2023. 
A Celebration of Gaming, Tech, and More
On Friday, June 2, 2023, the first day of CONQuest 2023 actually started out really strong. Not only was the queue fairly organized, but the pre-claiming of the wristbands (which they had rolled out the day before) was proving to be convenient. The gates opened promptly at 10:00 AM and the convention was officially open. Flocks of con-goers swarmed into the halls, each one excited for their own trips around the event. My first course of action, for example, was to get my free weekend pass loot bag! (ID lace, Fuwa Fuwa bread, Del Monte Chips, Jollibee toy, and more.) During my quest, I discovered how full of vibrant energy the entire SMX was with the booming music, the flashing lights, and stunning exhibits left and right. It truly felt like a different place than the usual SMX I've seen before. It was stimulating and fun, and I could not have been any more excited to explore all of it.
The first floor of the SMX was filled with a lot of gaming and tech-related exhibits. This included Riot Games, Predator Gaming, Valorant Challengers, Razer Gold X Ragnarok, Ampverse x Garena, Boozt, GG Truck, Redragron, Pizza Hut Gaming, and more. The most adorable booth I found was Fuwa Fuwa –  a small nook with stacks and stacks of bread, ready to give away for free or as prizes.
At the Riot Games and Valorant Challengers exhibits, a few popular cosplayers were stationed there as characters from the games. The exhibit offered activities such as photo ops with cosplayers, interaction with the environment, and even the chance to hold some of the cosplay props. The creativity of it was incredible to see and I would even describe it as close to a theme park or museum. In addition, I was able to watch a fascinating segment with League of Legends' sound designer and Filipino artist, Emman Lagumbay, who talked about how sound effects were conceptualized and brought to life in-game. 
Further down, there was also the StreamZone and Esports Zone. I also found out that there were cosmetic groups like Revlon and Mac at CONQuest as well. But as much as I wanted to shop for nice things, I was also determined to find some good computer accessories for better "work" (gaming, wink wink) experience. We came across Garuda Gear, a local company that makes high-quality and budget-friendly gaming gear. Their mechanical keyboards and wireless mice were really cool. It was also fun to interact with the staff because they were talking so passionately about their products, including some silly keyboard experiences. (There was a mention of red switches supremacy somewhere. My brother agrees, but I'm more of a brown.) So if you're a mechanical keyboard beginner and don't know where to start, I would personally recommend checking Garuda Gear!
Anyway, I cannot find words to describe how amazing the set-up of the convention felt. Check out some of our photos of the gaming and tech highlights at CONQuest 2023: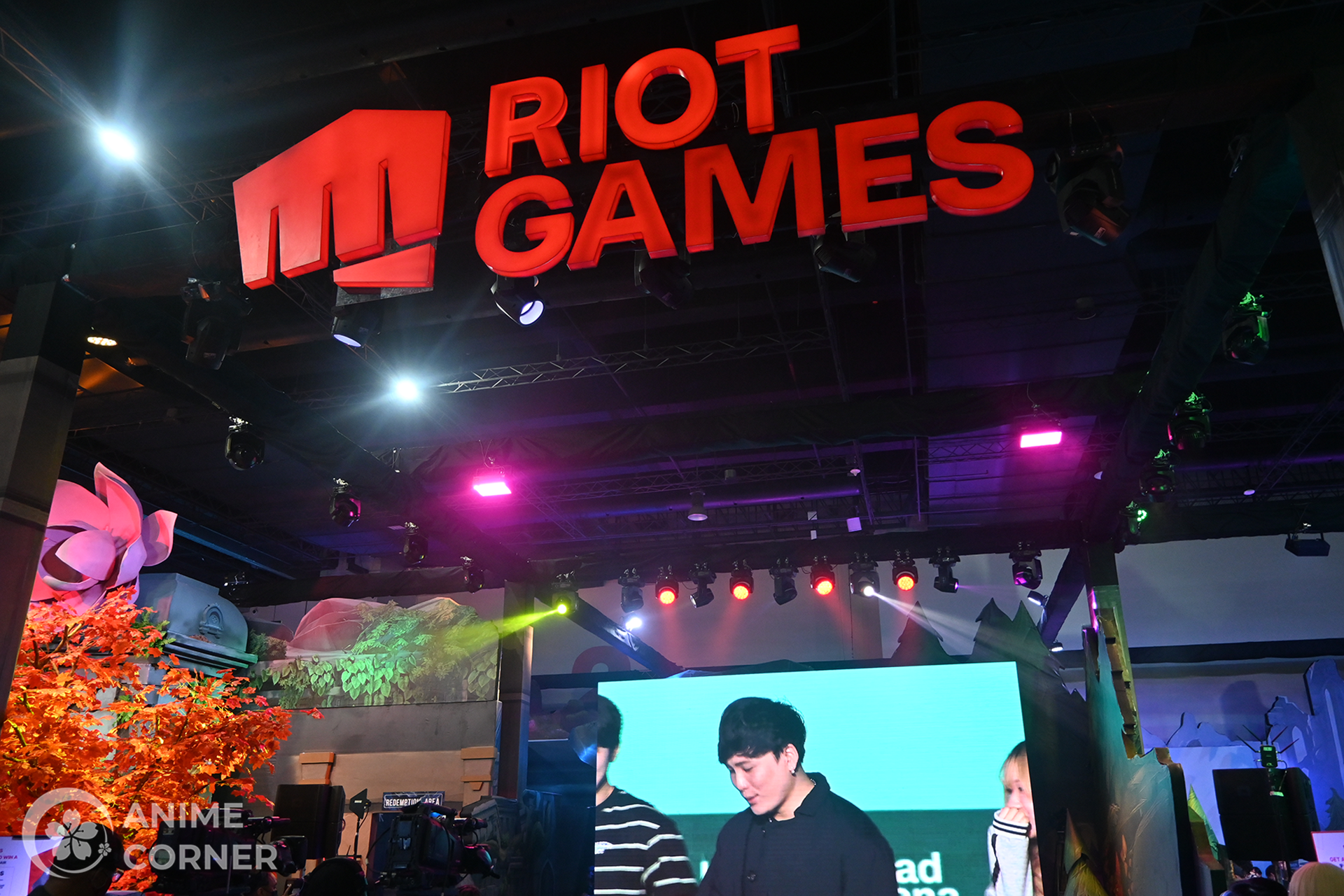 We also met a bunch of people at the exhibits and it was awesome to see the cosplayers, talents, photographers, merchants, and staff at work. Everyone brought in their A-game. (Don't forget to check out our cosplayer gallery too.) We got to meet Krayzeke TV again and hearing Gangstacks' bamboozling voice acting is always a funny surprise.
Other than these exhibits, CONQuest 2023 had a total of six stages throughout the venue. There was the Main Stage and Esports stage on the first floor of the SMX, the Community Stage on the second floor, the Panel Stage at the Conraf Taft Ballroom, the Workshop stage at the NU MOA, and lastly, the Atrium Stage at the Mall of Asia. See the next page to see our event highlights.