Another anime season is behind us as Summer 2023 officially ends, giving space to the new titles. This time around, we got a chance to watch some amazing adaptations but we also witnessed delays that at times affected the overall experience. As always, the Anime Corner News team got together to choose the favorite titles and as we've had some new additions to the team recently, this list is more diverse than ever.
Keep in mind that this list was chosen by some of the Anime Corner News writers and other members of the community and that it in no way represents hard facts – it is simply our own opinions written down for fun. There is no ranking (of the anime or the writers) and the titles below are not in a particular order. So without any further ado, let's see what the ACN team enjoyed the most this season!
Jujutsu Kaisen Season 2 – Tamara
I debated for a while what I enjoyed the most this time around. Initially, I thought it would be Zom 100: Bucket List of the Dead but the delays killed my hype for it, and eventually, I realized that Jujutsu Kaisen brought me the most hype. The Premature Death/Hidden Inventory arc was okay, but once the Shibuya Incident started I instantly began looking forward to each new episode. Bonus points for the opening – King Gnu is great.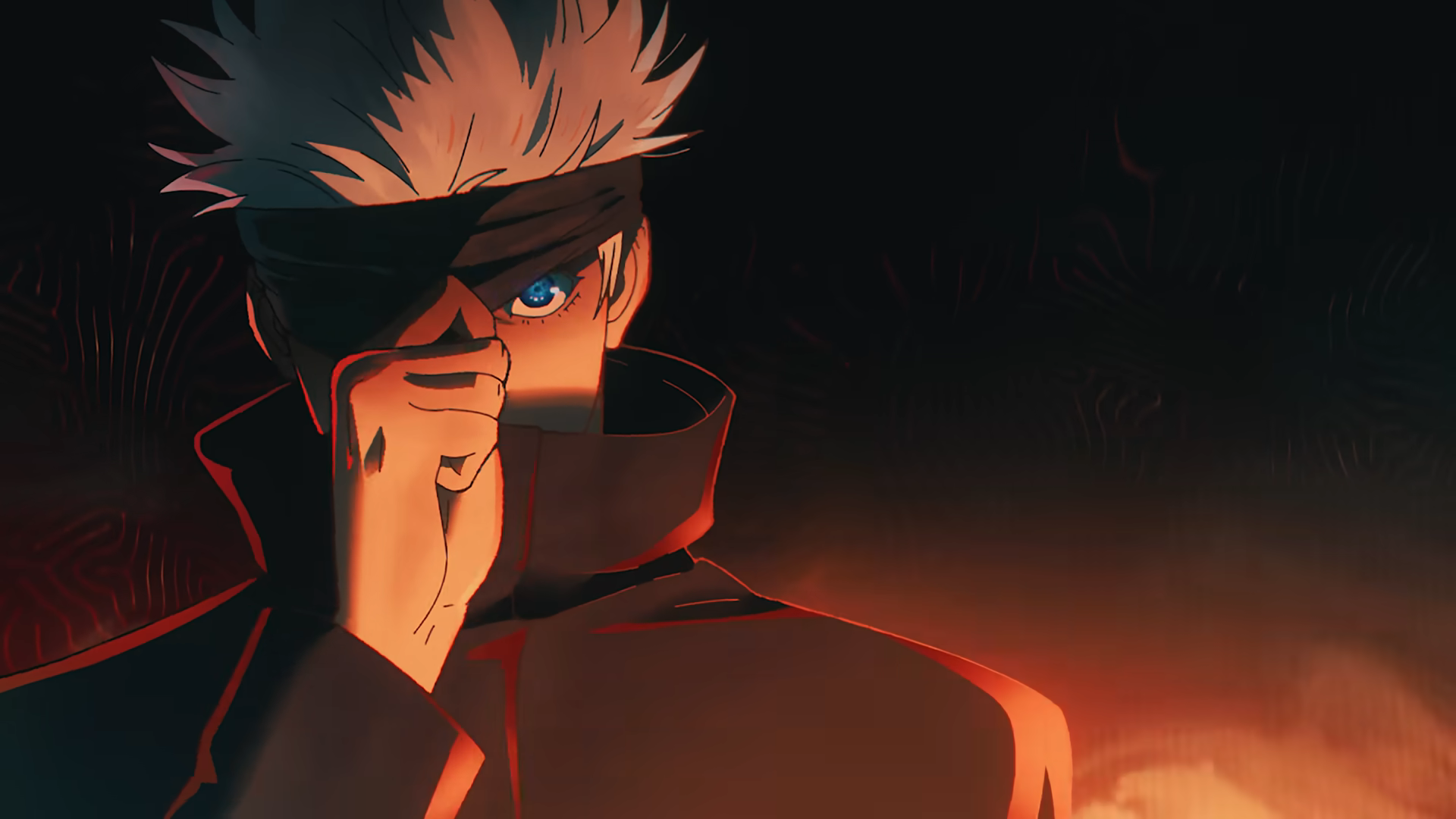 BanG Dream! It's MyGO!!!!! – Ken
For a franchise like BanG Dream! that has been mild in its drama and characterization, MyGO failed at keeping the tradition alive. The series definitely brought a more authentic feel to the characters, as each of them had their own unique story, motivations to move forward, and reasons to make harsh decisions, making them feel genuine. Tomori was exquisite, Anon wasn't all just kira kira doki doki, Taki was a great pillar in keeping the band alive, Soyo was amazing as the "villain" of the group, and Raana was simply "purrfect." When Kasumi handed the mic over to Tomori, it wasn't just a simple invitation to take the stage; it was a powerful symbol of passing the torch to the next generation of girls in the band. And now, with the advent of Ave Mujica, the story has taken an even more intriguing turn, especially with the setup for Saki to become one of the most complex characters in the entire franchise. Saki may not be hitting all the right notes with fans, but she's definitely a key player in making season 2 of MyGO worth the wait. With all of these harmonious elements combined, MyGO was simply the best anime for me this summer season.
Bungo Stray Dogs Season 5 – Wednesday
With the long-awaited comeback of my second favorite character, Ryunosuke Akutagawa, and being aware of his fate as a manga reader, the latest season of Bungo Stray Dogs filled me with both hype and nervousness. Waiting for the finale was even more nerve-wracking, as the anime caught up to its source material before the supposed final episode. I can't believe the delusions were true after all like Chuuya manipulating gravity in that you-know-what scene.
Also, as it wouldn't be me talking about anime without me praising the seiyuus, Yuto Uemura and Mamoru Miyano's performances stood out the most to me this season as they exceeded my expectations in delivering some of my most-awaited lines. While the anime adaptation was imperfect, I still deem it worthy of being chosen as my favorite among the other hype titles of Summer 2023.
Bungo Stray Dogs Season 5 – Carla
Bungo Stray Dogs Season 5 is my Anime of the Summer 2023 Season pick! I loved that it didn't waste any time at all in just catapulting us back to where the story last left us in the previous season and then serving us the chaotic roller-coaster ride that is this one. Where do I even begin to explain how cool this arc was? It was all very intense, mysterious, suspenseful, mind-blowing, and satisfying. All the characters had amazing moments too. Every new twist, as the anime phrases it, is like a clap of thunder on a summer evening. I enjoyed watching all of it and I want to fangirl, but I also admit that it was very stressful (never-ending reverse uno-cards) and heartwrenching, especially with how emotionally invested I've become with everyone. I guess that's the charm of this anime – it has many characters but they all have a sense of individuality that is interesting and somehow relatable at certain points. All in all, Bungo Stray Dogs Season 5 feels like the best season of this anime so far. While it seems like it will be a long time until the next part comes out, I will at least have their wonderful music themes to keep me company. I also can't wait to dive back into the books. Cheers, to the stray dogs!
Jujutsu Kaisen: Hidden Inventory/Premature Arc was, for me, one of the best anime of this season. It showed what life was like for some of our favorite JJK characters when they were younger, happier, and freer. The OP and ED that showed normal days for high schoolers – having fun, going to arcades, eating afterward, annoying professors and even seniors, and heading home together – made it hard for me to accept what happened and what would happen later in the future. Something about Hidden Inventory Arc feels like home, and simply knowing the fact that a lot of things are not going to stay the way they are feels agonizing. I think my only way of coping with the pain is fangirling over that basketball scene of Gojo and Geto. Thank you, Gege Akutami and MAPPA, for your service!
Reign of the Seven Spellblades – Marcel
It all started with a lie and this lie changed everything. My pick will be Liar, Liar… Well okay, that was a lie, sadly it was a little swift and too trashy (still entertaining though). Objectively speaking one might still shake her or his head with my actual pick for Reign of the Seven Spellblades, with the new seasons of Jujutsu Kaisen and Jobless Reincarnation being the runner-ups. And don't get me wrong, they are indeed way better in many aspects. Yet the Harry Potter-style anime just took me in with its unique atmosphere and the at least mostly relatable characters as well as the fauna. Our main character and his squad are first years at a magical school with some way too dark secrets for them to unveil. It was simply a nice little mystery series with a twisty plot.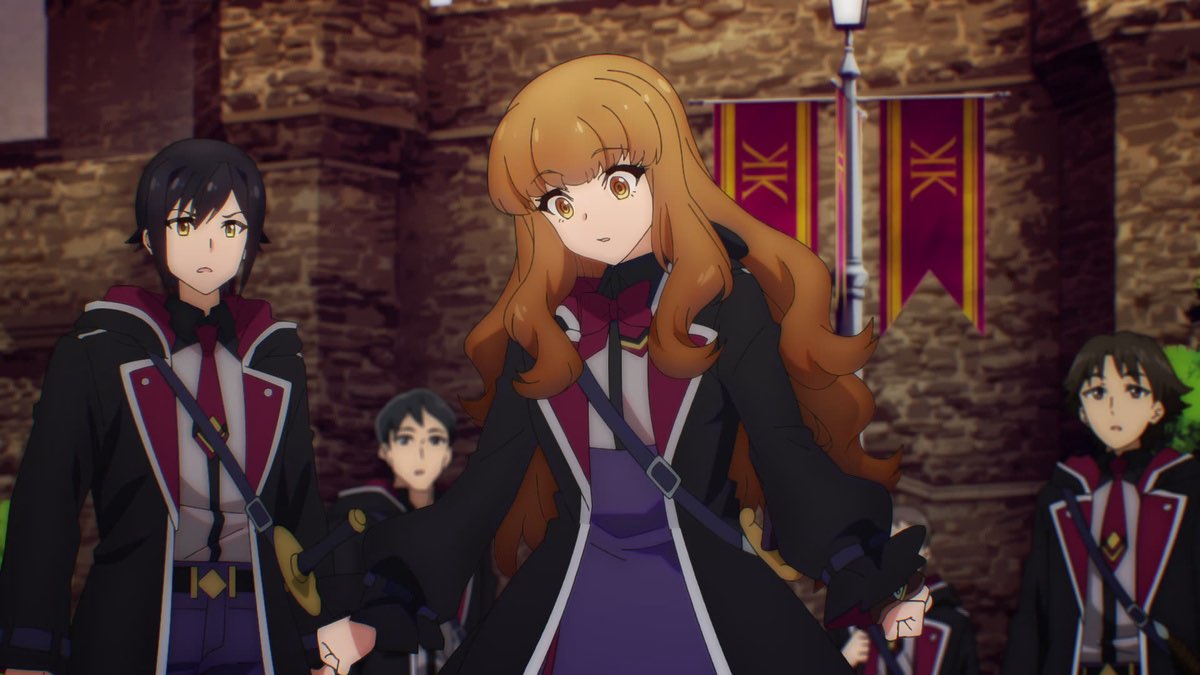 Spy Classroom Season 3 – Zeerak
After watching over 15 shows weekly for the entire season, it was difficult for me to choose one when I was enjoying almost all of them, but I've decided to pick Spy Classroom Season 2 as my favorite. To be honest, I was surprised by my decision and wondered if it was a mistake because I didn't like the first season and had many complaints about it. I didn't read the light novel and decided to watch the second season on a whim with low expectations, but I was pleasantly surprised as the episodes kept getting better. Annette has been my favorite character since the beginning, and I'm glad she got her due, along with Thea and Monika. I enjoy it when shows catch me off guard, and this was one of my most anticipated shows this season. It may not be for everyone, but it was a pleasant surprise for me.
Undead Girl Murder Farce – Teddy
The perfect blend of history and supernatural elements: these are the things that got me into Undead Girl Murder Farce. And honestly, it did not disappoint me. Despite the premiere being almost an exposition dump due to the information overload, the following episodes managed to keep with good story pacing, as well as unique character portrayals of some of history's well-known literary/historical figures like Sherlock Holmes and Jack the Ripper.
Story aside, the on-screen chemistry between Aya Rindo, Tsugaru Shinuchi, and Shizuku Hasei was also a delight to see. From the seemingly well-coordinated plans by the trio to beat up their adversaries to the continued banter over trivial things, it was always refreshing to see such type of character dynamic in a rather very serious storyline where the supernatural coexists with humans in an alternate 19th-century period.
Bungo Stray Dogs Season 5 – Eric
Bungo Stray Dogs Season 5 is one of the greatest pieces of anime I've ever witnessed. While I could've selected numerous others for this pick, Bungo just topped them in every possible way. From stellar production to unbelievable writing, the anime made a statement. And I wouldn't be surprised if I decided to vote for it for "Anime of the Year" when the time comes.
Fate/strange Fake -Whispers of Dawn- – Brett
Despite being a proud Fate fan, Fate/Grand Order and its endless spin-offs don't appeal to me. Maybe it's the bitter pill of consumerism, but turning a money-hungry gacha game into anime just to sell more microtransactions feels distinctly at odds with TYPE-MOON's doujinshi-circle origins.
All that means I've been rather starved for "mainline" Fate content. Now, finally, we have Fate/strange Fake -Whispers of Dawn-, the prequel film to the upcoming anime series adapting Ryogo Narita's light novels.
Studio A-1 Pictures hasn't worked on a Fate project since Fate/Apocrypha, so there were high expectations. Could they deliver on ufotable's superb work in Unlimited Blade Works and Heaven's Feel? Thankfully, they succeeded in spades (you can read my detailed thoughts in my review) and produced a standout anime special.
Fate/strange Fake -Whispers of Dawn- is visually stunning, an auditory treat, and is over far too soon. Make no mistake—Fate/strange Fake is Fate for series fans, taking the established ritual of the Holy Grail War and subverting it in, well, all the strangest ways. Returning characters like Gilgamesh had me cheering and getting all nostalgic, while new servants and masters scheme on the sidelines. To vindicate my love and dedication to TYPE-MOON's almost two-decades-old franchise, Fate/strange Fake -Whispers of Dawn- receives my award as Summer 2023's anime of the season!
---
And that's it from ACN for the summer of 2023! What was your favorite? Make sure to vote in our seasonal polls and let your voice be heard!