A new key visual for Edens Zero Season 2 was revealed on Friday ahead of the release of episode 16. The key visual is the first to be revealed for the lengthy "Aoi Cosmos Saga." Fans can check out the new key visual below: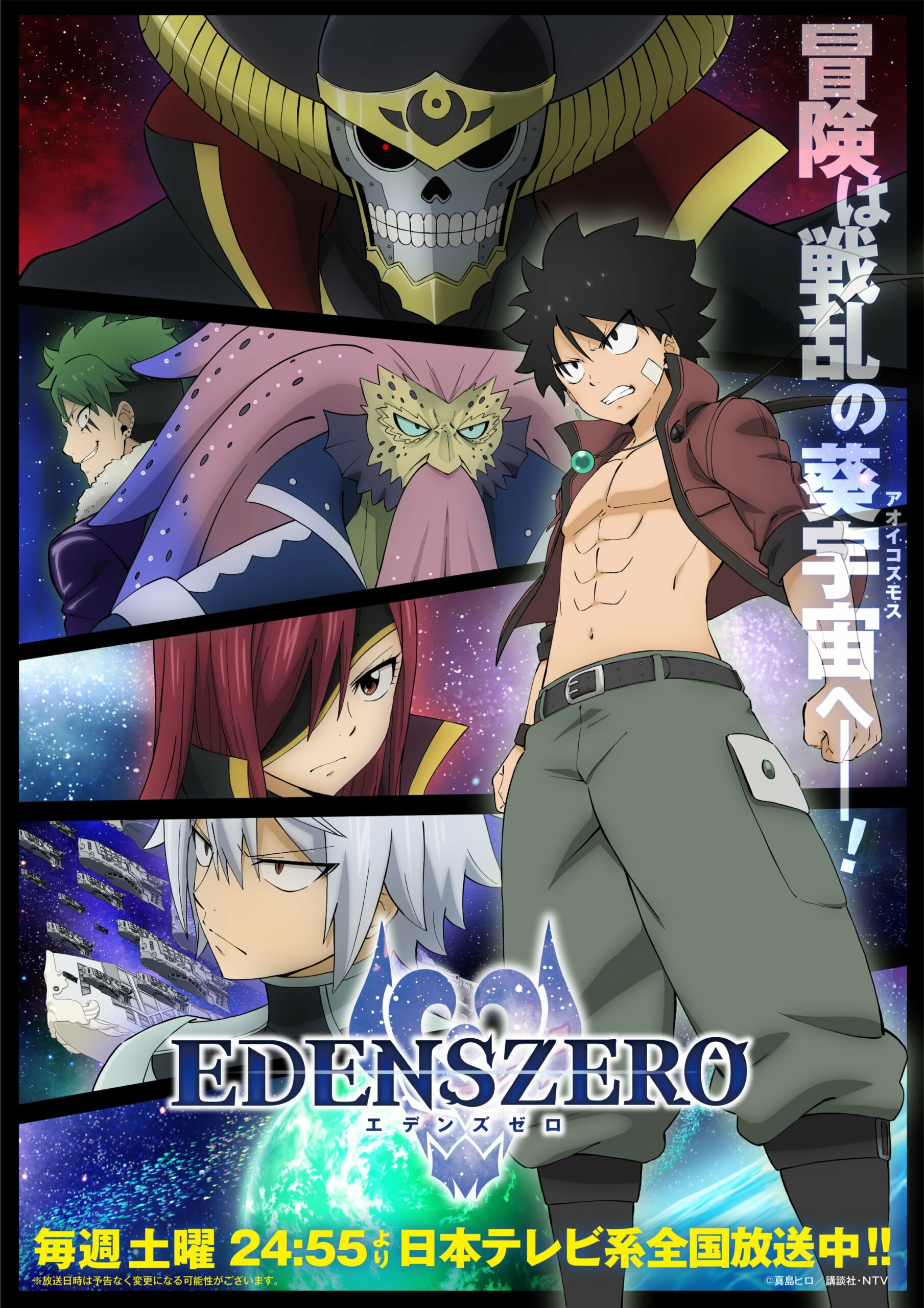 The current "Red Cave" arc will come to an end with tomorrow's episode before starting the 22-chapter "Foresta" arc. A new trailer was revealed for the second cour of Edens Zero Season 2 that revealed new cast members including Takaya Hashi as Poseidon Nero, Kenichi Suzumura as Poseidon Shura, and Kazuhiko Inoue as Xenolith. Fans can check out the trailer for the new cour below:
Studio J.C. Staff returned to animate Edens Zero Season 2! After two years of waiting, our favorite space fantasy crew is back! The first half of Edens Zero Season 2 covered the gruesome Belial Gore arc while the new cour will kick off the Aoi Cosmos Saga starting with the Red Cave arc of the manga, covering chapters 105-111 (Volume 13). The following arcs include the Foresta arc (22 chapters), Sandra arc (5 chapters), and Nero 66 arc (31 chapters). The anime has yet to crack a spot in the Top 10 for our weekly polls since it began airing during the spring, so make sure to vote for the series while part 2 is airing!
Edens Zero is an anime adaptation of the original manga series written and illustrated by Hiro Mashima. The manga began serialization in June 2018 in Kodansha's Weekly Shonen Magazine and has released a total of 26 volumes. Ishihira is the chief director for Edens Zero Season 2 with Toshinori Watanabe credited as a director. Hirota is handling the series composition with Yurika Sako in charge of the character designs. Yoshihisa Hirano is composing the soundtrack.
Source: Official Website
© Hiro Mashima/Kodansha, NTV