The most cringe comedy this season, Girlfriend, Girlfriend Season 2, just aired episode 4 this past week. Although it undeniably had a slower pace with most of the events unfolding in a small park outside the festival, it did provide a secluded place for the characters to express their emotions. It was not the most enjoyable episode of the season for me, however, it did give Nagisa and Saki an opportunity to individually express their emotions to Naoya regarding their relationship with him.
Fireworks with the Girlfriends
Last week's episode ended with Saki and Nagisa still separated from Naoya, despite Saki's suggested plan to kiss him during the fireworks show. Saki and Nagisa reunite with Naoya at different times throughout the episode. We also witness how each girl further explains their true feelings to him about their two-timing situation.
So far, Nagisa has had limited opportunities to speak except for the time in episode 2 when she delivered a determined speech about her unwavering commitment to Naoya. Now, we finally see Nagisa further express this determination with a burst of confidence — she holds Naoya's hand during the fireworks show. Nagisa fans, your time has finally come!
The next half of the episode featured Saki and her current feelings toward their relationship. A strong feeling that really struck me was how Saki deeply admired Naoya's consistent pursuit and determination for her throughout the years. Saki gradually becomes aware of the depth of Naoya's feelings for her, and at the same time, she thinks she can start easing her worries about Nagisa being the one to capture his attention. For Saki, it's unclear where this two-timing relationship will go. I think it's unclear for us viewers too.
Instead of advancing the plot, Girlfriend, Girlfriend Season 2 episode 4 primarily focused on reminding us of the emotions that Naoya, Saki, and Nagisa have. These small breaks in the otherwise continuous comedy scenes and unexpected surprises are quite refreshing. Although there was no actual kiss between Saki and Naoya (which I wasn't really expecting), this episode allowed us to dive deeper into the characters' genuine feelings besides the comical nature of their lives.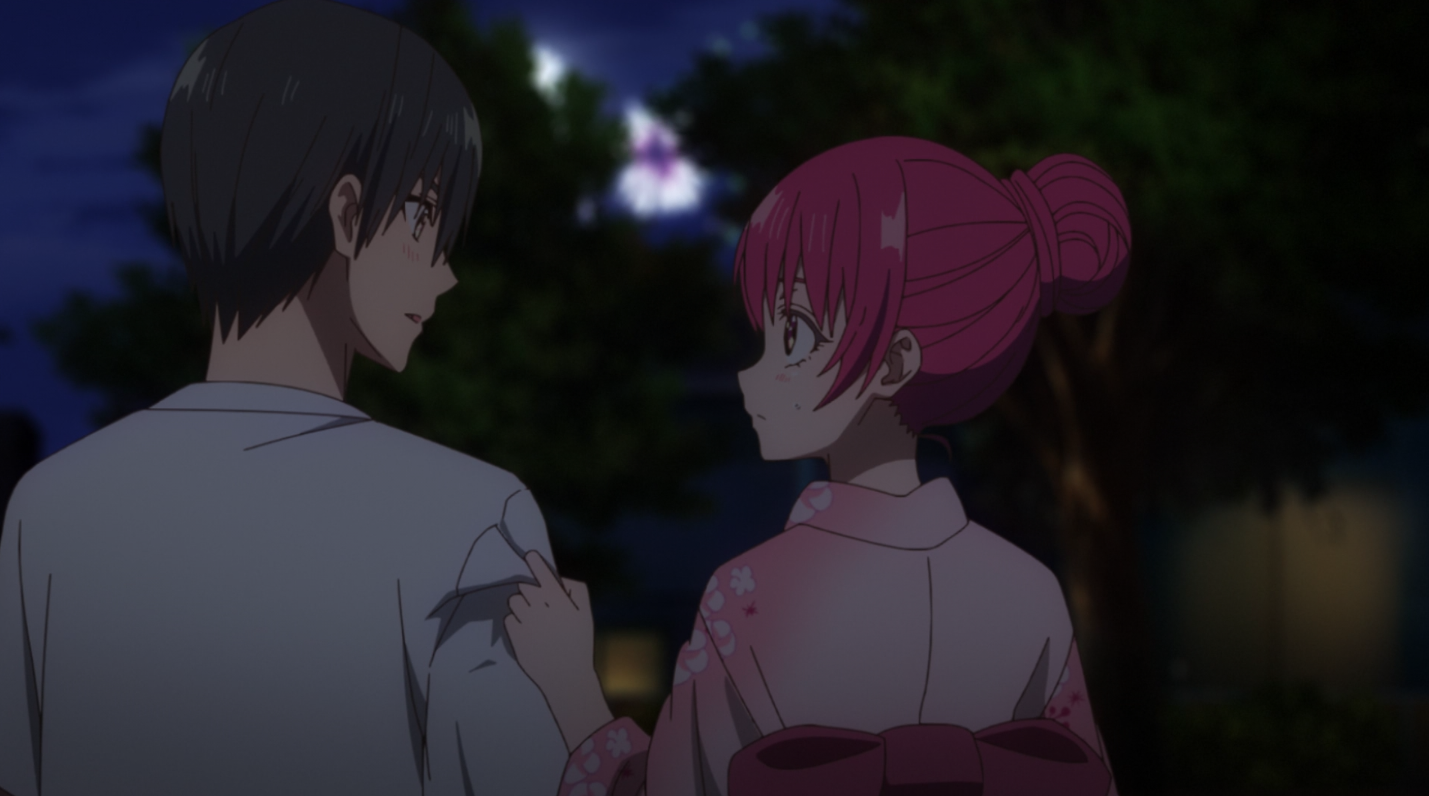 Based on the last few seconds of the episode, it looks like we're going to see some action from Mirika in episode 5. We should all brace ourselves and hang onto our seats. Until then, check out my review of The Apothecary Diaries episode 4, another series airing this season.

Girlfriend, Girlfriend Season 2 Episode 4 Score: 6/10

Images Via Crunchyroll
© Hiroyuki, Kodansha / "Girlfriend, Girlfriend" Production Committee 2023