Episode 6 of I'm Standing on a Million Lives S2 was really sad to watch, especially for Aoyu fans. Following the events in the previous episode, Yotsuya and his party continue to fight the orcs. However, a dragon appears and starts to consume the human energy of all the people on Jiffon Island. With that in mind, Yotsuya and the others try to defeat the orcs immediately, so that they can deal with the dragon.
Warning: Spoilers Ahead!
To begin with, Yotsuya and Keita are walking towards the crater of the volcano to approach the dragon. Unfortunately, Keita suddenly attacks it without thinking. Thus, the dragon blows a huge fire, killing him on the spot. There, Yotsuya realizes that he can't beat the dragon in his state so he runs as fast as he can to reach the foot of the volcano. While at it, he meets the person who is controlling the dragon.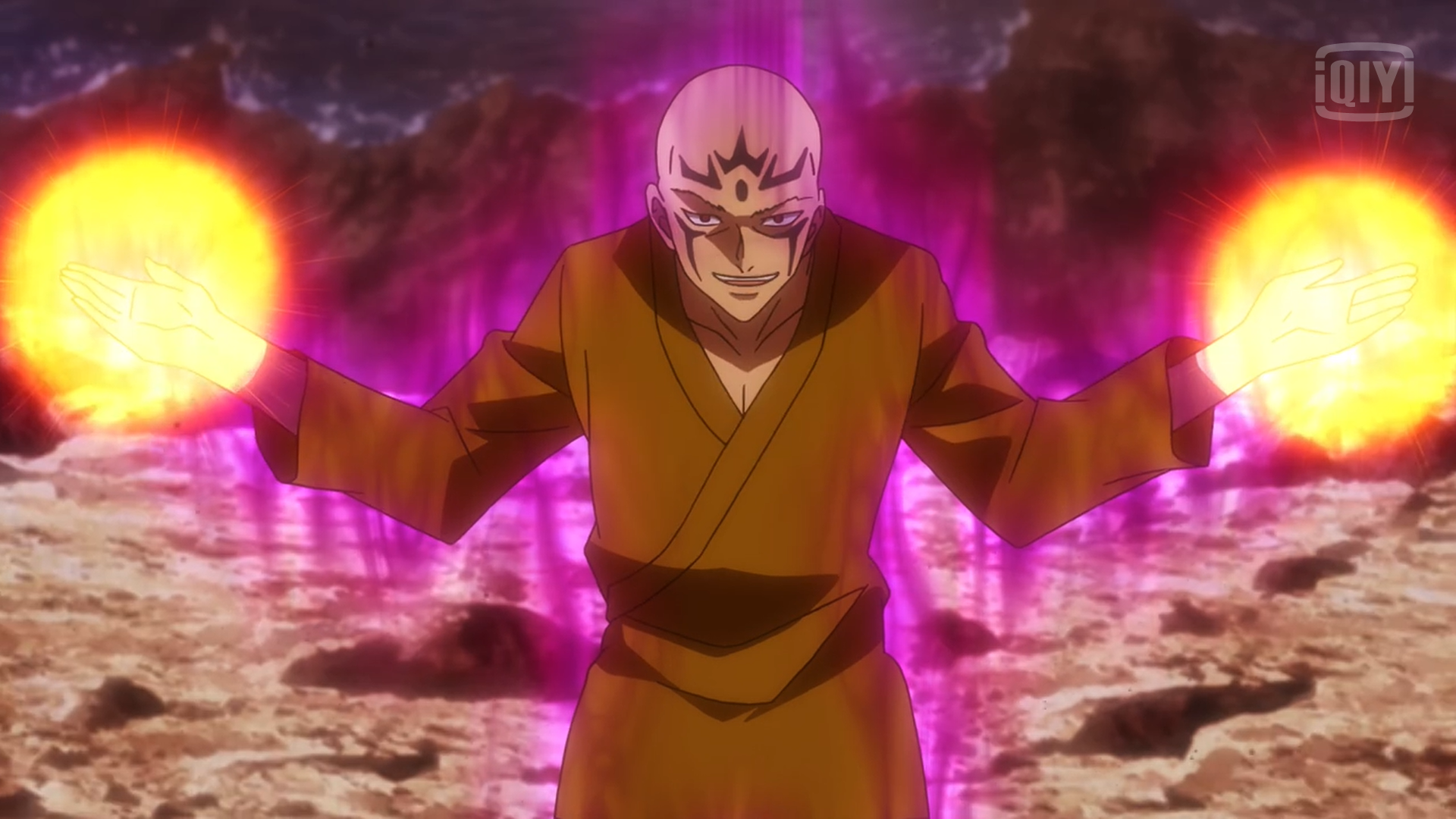 The one who is controlling the dragon is called "Raji, the Dragon Bishop". Honestly, I got really annoyed when I saw this character because he looks dense and silly. However, to my surprise, Raji is really strong and his powers are a fit for a villain. Even after Keita has been revived, they can't still beat him.
Protecting the Väikedaams
Raji knows that heroes never truly die, so he ran away because he thinks fighting them is just a waste of time. He immediately goes to Aoyu, one of the Väikedaams, and tries to kill her since that is his main goal this time. Luckily, Yotsuya arrives in time and saves her. There, Raji runs away again, leaving Jiffon Island.
I'm really laughing hard at this scene because Aoyu thought Yotsuya will kiss her, but he didn't. It's really a let-down for Aoyu, and also for me. I'm really craving for a kissing scene in this anime but I still can't guess when one might come. Still, Aoyu really caught my attention, so I added her to my waifu list.
The Bittersweet Farewell
Looking back, in the first episode of I'm Standing on a Million Lives S2, Yotsuya's team needs to offer a "Jiffon Buffo" to the Väikedaams to finish the fifth quest. Since they defeated the orcs and Raji died due to various circumstances, everything came back to normal on Jiffon Island. Yotsuya offers the "Jiffon Buffo", and just before they disappear to meet the game master, Aoyu hugs Yotsuya, confessing her feelings to him.
This part made me really sad because Aoyu looks like she wants to cry. Unfortunately, she can't as they're in the middle of a ceremony. Aoyu bids farewell to Yotsuya with a smile while having her eyes closed, and it's really painful to watch for me.
Episode 6 of I'm Standing on a Million Lives S2 ends on Yotsuya meeting the 6th player that will join his party in the next quest.
This episode marks the ending of the first arc in I'm Standing on a Million Lives S2. Episode 7, which is the start of the new arc, will air on August 21, 2021. The official website of the anime released a key visual for the upcoming arc, which you can check below:
Source: Official website
You can watch the anime on IQIYI. Lastly, if Aoyu's cute blushing face manages to capture your heart, you can vote for the anime on our weekly poll.
Series Synopsis
Aloof and logical middle school third-year Yusuke Yotsuya is transported to a game-like alternate world. He becomes a third player and takes on a dangerous quest with his classmates Iu Shindo and Kusue Hakozaki, who were transported there earlier. The cold Yusuke eschews emotionalism and examines all elements with detachment, sometimes even toying with the lives of his companions.
Can he protect his party from attacking monsters, difficult incidents, and powerful scheming enemies and win the game?
Screenshots via IQIYI
Ⓒ山川直輝・奈央晃徳・講談社/100万の命の上に俺は立っている製作委員会