The previously announced Rakudai Majo (The Klutzy Witch) movie adaptation revealed a teaser visual, along with staff information and a 2023 release date. Production I.G. will be animating the adaptation of Satoko Narita's novel.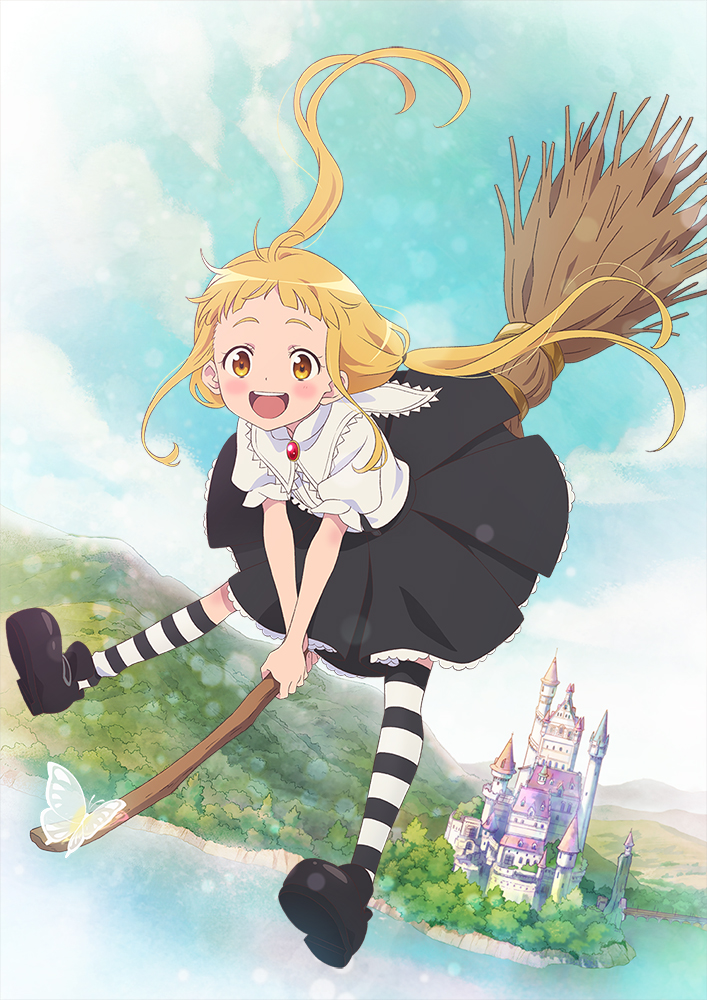 The staff includes:
Director: Takayuki Hamana (The Seven Deadly Sins: Cursed by Light)
Screenplay: Kiyoko Yoshimura (The God of Highschool)
Character designer Marumi Sugita (chief animation director on Asteroid in Love)
The official website revealed a synopsis:
This is a magical country. Wind and plants, flames and water, the power of time. A mysterious world in which witches and wizards who manipulate various elements live.
Children learn how to use magic every day. One of them is "the klutzy witch" who sometimes struggled to do things.
But, be careful, for there is a magic that gently illuminates people, but also dark magic that distorts.
This is a story of a big adventure with a little bit of first love!
Satoko Narita's Rakudai Majo series first started publishing in 2005. The novel series features illustrations by Enaga Senno. It currently has 17 books out, with the latest one coming out in 2013. The series is being published in Poplar Pocket Bunko imprint. It won also won Poplar's first Dream Smash! Taisho award.
Source: Official Rakudai Majo Movie Website
©Satoko Narita, Enaga Senno, Poplar Publishing Co.