"It's Too Sick To Call This Love", popularly known as Koikimo is one of the rom-com anime that's airing in the Spring 2021 season. In case you didn't know, it's an adaptation of a Japanese manga series written by Mogusu. Also, the manga started running in January 2015 until March 2021. It was published by Ichijinsha on Comic Pool magazine with a total of 8 volumes. Later on, it inspired an anime adaptation that premiered on March 29 and, as of the moment of writing, has 5 episodes. So here's why you should watch Koikimo. This is my recommendation for a unique romcom airing in the Spring 2021 season.
Quality Opening Song
If you are a fan of Ace Collection, then you probably will love the opening song which is performed by them. The title of the opening theme is Monochrome City. There's a chance that the song can hype you as much as it hypes me. Every time I hear it, the rhythm and tone make me want to dance.
Cute Character Designs, Animation, and Amazing Voice Actors
Yurie Kozakai as Ichika Arima
Toshiyuki Toyonaga as Ryo Amakusa
Rena Hasegawa as Rio Amakusa
Junya Enoki as Kai Tamaru
Kana Hanazawa as Arie Matsushima
Ryohei Kimura as Masuda
All of us have our own preferences when it comes to the character design in manga and anime. In my opinion, the art style of Koikimo is very cute. Also, if you love the studio NOMAD, then it's one of the reasons why you should watch Koikimo since they are the ones in charge of the production. If you want to see more details about Koikimo's character design, just click here!
Furthermore, if you are a huge fan of the voice actors mentioned above, then you will enjoy hearing their voices when you are watching the anime. What's more, if you also love Yuki Yoshikawa from Horimiya, then Koikimo might've been a good choice as Ichika Arima is also voiced by Yurie Kozakai.
You can check out the official trailer of Koikimo below:
Unique Plot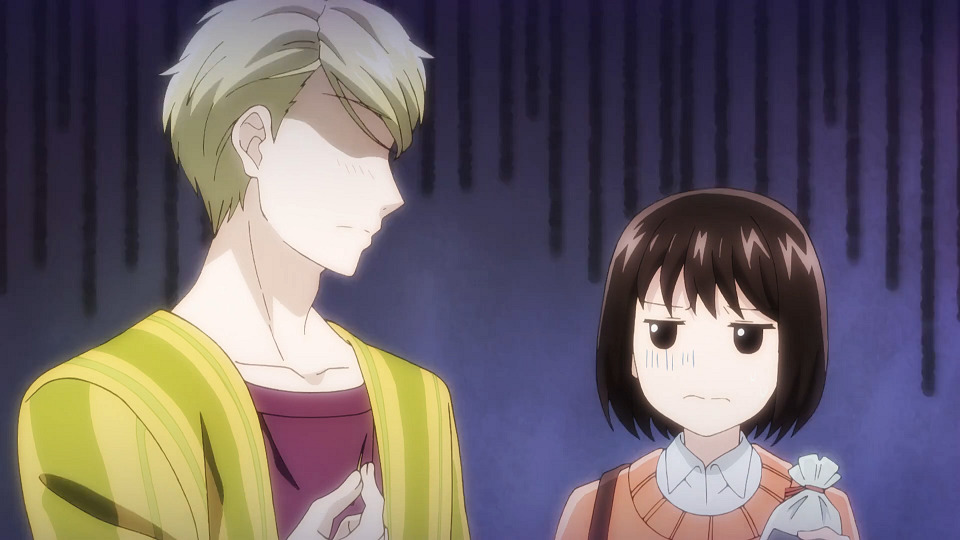 If you are still wondering if you should give the anime a go, I'd say go and watch Koikimo! Unlike any other typical rom-com out there, Koikimo has an interesting plot where a 27-year old male protagonist, Ryo Amakusa, keeps chasing a 17-year old girl, Ichika Arima. They get to know each other after Ichika once saved Ryo's life on a train station. Then, on the same day, Ichika went to the house of her best friend, Rio Amakusa. There she found out that the man she saved earlier was Rio's brother.
Of course, Ryo wants to repay Ichika for what she did, so he offered his body to her. Ichika felt disgusted by Ryo's offer and told him that he was creepy. She said many more things, and because of that, Ryo fell in love with her.
Since Ryo fell in love with Ichika, he is giving his best to win her heart. However, even after all of Ryo's efforts, Ichika is still telling him that he's creepy and disgusting. However, that's not enough to make Ryo giving up. The story of the anime will revolve around the main pair. Of course, we can see their character development in the future as well.
Synopsis of the story:
Once you fall for someone, you can't stop the love. A strange encounter spurs the meeting of Amakusa Ryou, a high spec businessman who's loose with women, and his high school sister's best friend, Arima Ichika. From there, he falls madly in love.
On the one hand, he approaches her with almost too straight-forward methods, while she responds simply disgusted, insulting him without hesitation…and he takes it as her way of showing love. This is a romantic comedy about a twisted elite employee and a normal otaku high school girl.
Again, this is only my recommendation for Koikimo, a unique romcom series from the Spring 2021 season. I think that If you really love romcom anime you should give this show a shot.
Lastly, you can watch the anime on Crunchyroll.
If you already watched the show and you loved it, you can vote for it in our weekly poll!
Screenshots via: Crunchyroll
Ⓒもぐす・一迅社/恋きも製作委員会
©ICHIJINSHA All Rights Reserved.