Erisa's situation has been finally revealed in episode 9 of World's End Harem anime. Looking back, she was already missing when Reito woke up from cold sleep in the first episode, and now one knew her whereabouts. She next appeared on episode 5 of the series, when we found out that she is secretly in touch with Ms. Taniguchi, the wife of the first MK virus victim in Japan. Her next appearance is in this episode, where we see her communicating with one of Shouta's classmates, who turned out to be one of her allies, like Ms. Taniguchi. Based on what are they talking about, it seems that they are planning something big.
Meanwhile, Reito, Maria, Sui, and Akane are still investigating a mysterious hospital. There, they met one of the high officials of United Women's main branch, Chloe Mansfield. She verified Reito's speculation that the MK virus is being developed in that facility. Meaning that what Erisa said in the message she left Reito in episode 2 was also true. According to Erisa, the MK virus was artificially created. Chloe Mansfield also revealed that Erisa went missing because she joined a terrorist group opposing the United Women. Though it is not clear if that particular terrorist group is only opposing the whole United Women group around the world or only the United Women in Japan. Looking back in episode 5 of the series, Taniguchi also doesn't seem to trust the United Women. Does it mean that she is also part of the terrorist group where Erisa belongs?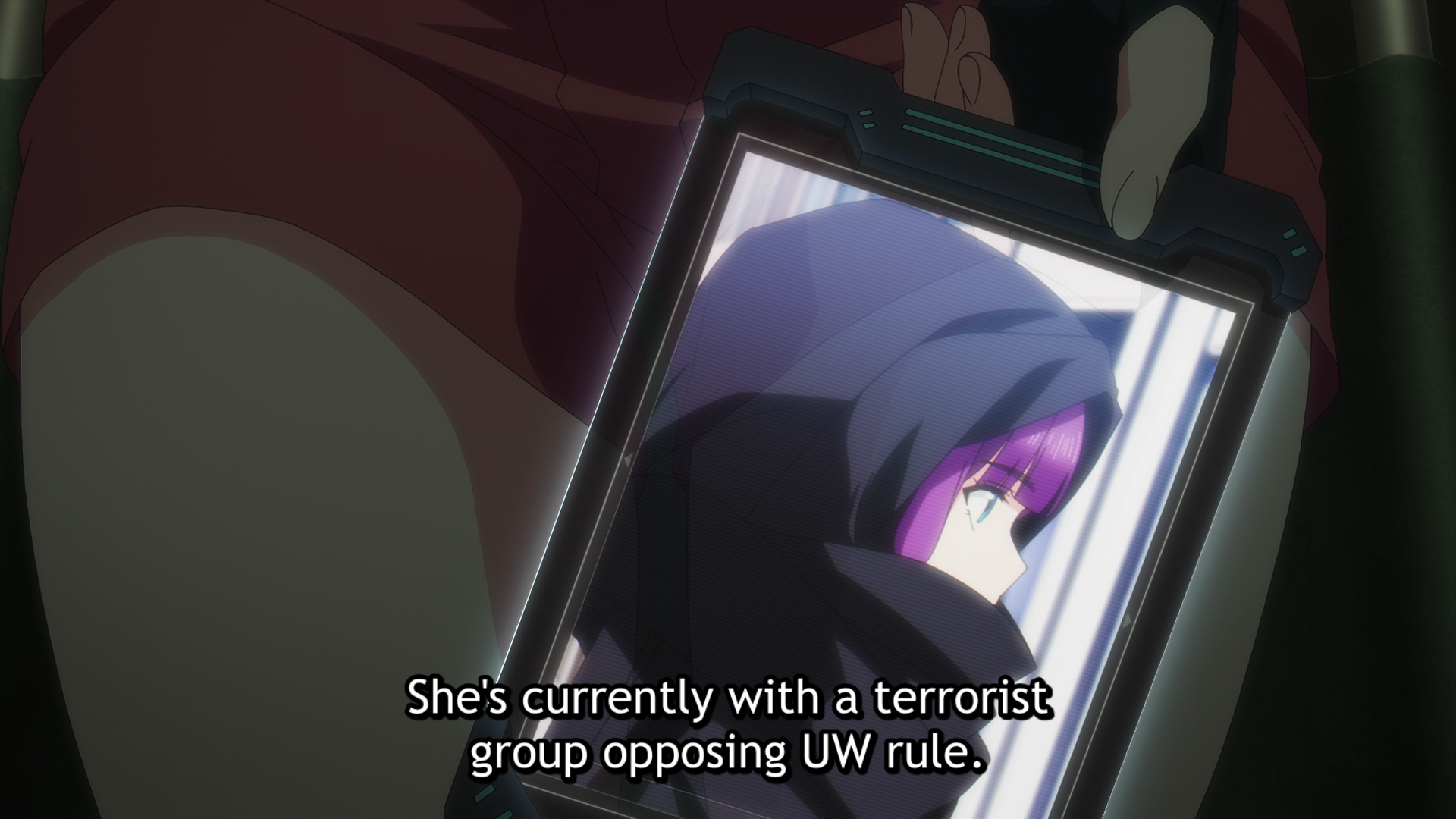 According to Chloe, the number of terrorist attacks around the world increased the moment Reito made an appearance on television worldwide in episode 2. Despite having so many questions, there was no time to gather more information since multiple explosions in some places happened at the same time. Some of these places are the facility where the MK virus is being developed and Shouta's school. At the same time, one of the men that was being kept by the United Women Japan branch has been kidnapped. Surely, this is a coordinated attack by a terrorist group. Looking back at the beginning of the episode, Erisa said that they will execute their plan the moment Chloe Mansfield makes her move, and it seems that this is their plan.
A terrorist group named Izanami was also mentioned by the Japanese directors of United Women. However, the anime didn't reveal any information regarding the group. Is it the terrorist group Erisa is working with? What is Erisa's goal? If you want to know the answer, stay tuned in the anime. Episode 10 will air on March 11, 2022, and you can watch it on Crunchyroll. If the events in episode 9 of World's End Harem anime made you more interested in the story, you can vote for the anime on our weekly poll.
Screenshots via Crunchyroll
©LINK, Kotaro Shono/Shueisha, End's Harem Production Committee